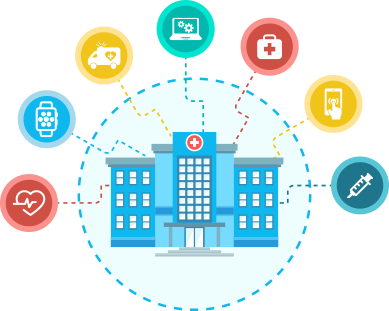 Big Data Analytics in Healthcare
The healthcare industry is facing challenges like making its services accessible and affordable; improving treatment outcomes, shortage of resources and cutting down on re-admissions. It also experiences decentralised data deluge, more than they digest, in patient records, weblogs, lab records, physician notes and CRM.
The voluminous structured and unstructured data available can be the path for healthcare service providers to build a sustainable and effective delivery system and provide answers to the challenges.
What Big Data can do for Healthcare?
Patient care - Get patient history, bring patient centricity, cut-down duplicate tests and reiteration, reduce readmission rates and drive better outcomes.
Patient engagement - A 360 degree patient engagement applied by integrating data from labs, radiology, social tools and electrical medical records.
Cost-revenue model - Pricing analysis, cost saving analysis, volume and utilisation analysis is effectively designed by big data tools.
Quality of care - The analytics can involve digitisation of nurse care services, remote monitoring, tracking medical treatment and improving customer satisfaction to a large extent.
Assurance of treatment given - Medical treatments being used when compared and analysed to thousands of others can highlight threats and issues to enable predictive modelling and ensuring the right treatment.
Patient education - Educate patients on preventive care and actively engage with patients post-discharge.