Our Clients
We help our clients redefine engagement strategies with virtual reality in domains like retail, manufacturing, education, tourism and healthcare.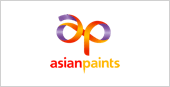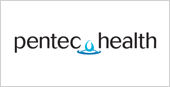 Go beyond the traditional way of doing things.
VR is set to have a profound impact on the way enterprises communicate with their customers as well as internally. From revamping supply chains in manufacturing, operating room simulations in healthcare, virtual tours in retail, to immersive learning through 360-degree view in education, industries are reshaping the way they do things.
It is certain that more and more enterprises would leverage VR in their operations, but deploying a successful VR solution requires a complex coherence of hardware and software technologies, coupled with user-centered design and visually appealing graphics. You need to carefully choose platforms, plugins, engines and other technical aspects that are best suited for your project.
We convert your ideas into reality, virtually
We understand the mechanics behind creating an immersive experience and the importance of high-fidelity visuals. Our methodology comprehensively covers six aspects of VR development:

Strategy
Leveraging VR essentially requires taking a VR-centric approach, creating the necessary ecosystem that can integrate easily into your organization's current structure and workflow.

Art
Graphics are a big part of what VR is all about. + 3D art, 360-degree video, creating rich, immersive environments, we do it all, whether using Maya, Illustrator, or Photoshop.

Design
Navigation, ease of use, user interface & user experience - designing for VR & AR requires a whole new approach. Our design-centric approach allows us to deliver above-par work consistently.

QA
If you are already executing your VR or AR strategy, we can help by doing QA. We have a clear process and a great team, ensuring smooth integration into an ongoing project.

Development
Multiple platforms, a variety of engines and plugins. We do it all. From VR games to AR apps, in Unity or Unreal, our team can deliver top-notch for pretty much any requirement.

Analytics
VR & AR are unique, and that means a whole new approach to analytics, whether its click-throughs, session duration, or funneling. We build customized in-house analytics tools.
Virtual Reality: A quick guide to use cases and technicalities
The global VR market is expected to grow to $44.7 billion by 2024. With the tides in favor of increasing VR implementation, we can expect many more innovative use cases across various industries. Here's a basic primer to get you acquainted with the VR technicalities and how industries are leveraging VR to change the traditional way of doing things and are exploring more business uses of it.
The VR Advantage
VR facilitates a fully engrossing human experience. VR can help your business in many ways.
Stay one step ahead of your competitors: Quickly and confidentially create a virtual store, which is much easier as compared to physically setting up a store.
Better Prototyping: You can use VR to better visualize and design the product that you are developing.
Quick lead conversion: In case of travel industry or real-estate, using VR, customers can get a 3-dimensional view of the location they plan to visit or of the house they are planning to buy.
Impactful learning: VR can be used to provide an effective and immersive training experience, especially when it is expensive to replicate the actual training environment.
Elevated customer experience: From retail to heavy engineering products, VR can offer unparalleled CX.
WHAT MAKES US UNIQUE
We are among the first generation of digital natives and have witnessed some of the key disruptions that have impacted the world over the past decade. Our team has delivered over 850 solutions across a range of verticals and received 20+ international awards in UX design.
Our VR team has perfected the process of identifying problems for clients, offering them the right solutions, and then executing on those ideas flawlessly. When one of our clients, a leader in the Indian paint industry, approached us to come up with interactive learning sessions for their sales representatives, we developed a mobile-based Virtual Reality solution that provides experiential learning with strong visuals, descriptive content, and interactive valuation. Our widely accredited experience in immersive technologies makes us the perfect partner for VR projects and more.
BOOK A CONSULTATION FOR FREE!