Our Clients
We help our clients create intelligent solutions that are capable of improving operational efficiency and fueling business growth.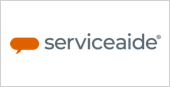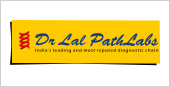 Implementing AI across the enterprise- more challenging than anticipated
With the tides in favor of AI market growth, the number of AI adopters are increasing. However, due to lack of clear goals, expertise and capabilities, half of all AI projects fail for every 1 in 4 companies. Therefore it is imperative for organizations to evaluate their vision and transform their people, processes, technology, and data readiness before attempting to unleash the power of AI.
Add Intelligence to Your Legacy Products and Processes
AI can perform intelligently based on data fed to it and is capable of learning for itself. We add machine learning to traditional business processes and applications and enable you to greatly improve user experience and productivity. Our approach to AI solution comprehensively covers:

CLASSIFY THE DATA
Identify problem
Extensive research around relevant solution
Frame Thesis
ACQUIRE THE DATA
Access Data
Generate queryable data sets
Create features out of the data

PROCESS THE DATA
Mark data sequences
Clean Data
Transform Data

PRE-MODEL ANALYSIS
Analyze
Visualize
Form Hypothesis

FINALIZE MODEL
Pick an algorithm or an ensemble method
Train a model on a subset of data
Track error/loss rates and pick the best model

TRAIN THE MODEL
Split the data into training and test data
Start training on a larger data set than the one used in Analysis phase

INFER RESULTS
Make predictions
Add a loss function to track loss

IMPROVE THE MODEL
Improve accuracy by adding more data and / or by tuning the params
See if the model overfits

MONITORING & OPERATIONS
Monitor for Network and CPU ops & tune performance
Review algorithm performance
Fine-tune algorithm based on additional data
Update system with the modified algorithm
Identify new opportunities

DEPLOY THE MODEL
Identify Scalability Needs & other technical requirements
Identify integration needs
Specify Technical architecture
Create Environment
Build Integrations
Roll into Production
The backbone of effective Artificial Intelligence: Data
AI can perform intelligently based on data fed to it and is capable of learning for itself. It is all set to become the cornerstone of innovation. Business leaders are diving deeper into how to reap the maximum benefits out of their data and AI to gain business advantage. The article depicts how artificial intelligence influences our lives right now and how it will only expand in the future.
Benefits
We can help you transform your business by capturing hidden value from data through a unique blend of business intelligence, big data and machine learning. We enable you to:
Gather business insights: Use business insights derived from ML algorithms to gain a competitive advantage by creating products and services that are tailored for your customers, reduce operational costs and make data-driven decisions.
Process Automation: Automate routine tasks and manage other operations such as robotic lines in factories, environmental conditions for product storage, warehouse monitoring, balances, customer requests, and more.
Reduce Error: With process automation, eliminate the possibility of error due to human negligence or miss and increase efficiency.
Profit enhancement: Reduce cost and enhance profit by automated monitoring processes, forecasting the need for repairs and maintenance, minimizing downtime and more.
Predictive Analysis: Use historical data to extrapolate and make predictions about future outcomes and take actions that would that could affect those results to achieve the desired outcomes.
WHAT MAKES US UNIQUE
We are among the first generation of digital natives and have witnessed some of the key disruptions that have impacted the world over the past decade. Our dedicated team has delivered over 850 solutions across a range of verticals and received 20+ international awards in UX design.
We are AWS IoT certified and can optimize processes, scale-up revenue and productivity, glean insights from data to predict customer behavior patterns and help enterprises make more informed decisions. With our experience in delivering AI solutions, we can help you maximize your data insights and improve corresponding decision-making through customized and industry-specific skills and processes
BOOK A CONSULTATION FOR FREE!