The internet of things is revolutionizing human lives as you read this. And these changes are taking place at a swift pace. Following IoT blogs is the way to stay up-to-date on all the latest developments and learn how to implement them in your business. But which are the top blogs on IoT? Let's find out. 
Blockchains, cryptocurrency, AI, and IoT are some of the most popular internet topics. To capitalize on the popularity of certain keywords, opportunists are creating low-quality blogs on these topics. So, finding dedicated IoT blogs that share genuine IoT news might be challenging. The following discussion shall help you in that regard.
Why Should You Follow the Top IoT Blogs? 
The main reason for following top IoT blogs is to stay up to date on the latest developments. These blogs are also a source of authentic IoT news. And all this information helps you visualize the future better. 
You can also understand how to use these changes to your advantage. Therefore, you must learn to evolve with these developments.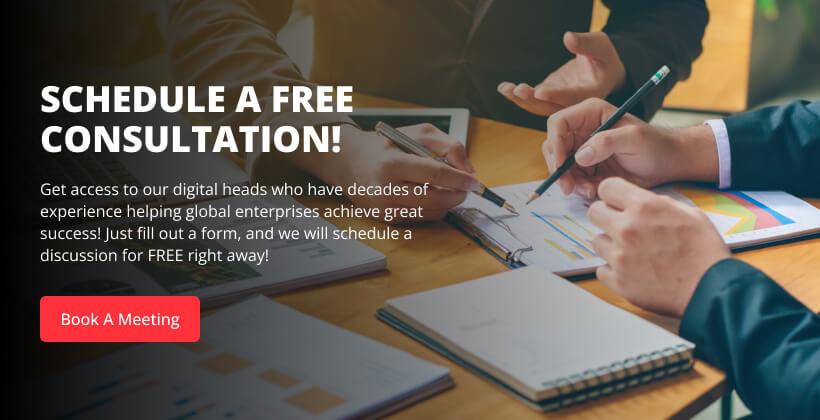 However, it is hard for novice readers to identify these blogs. For instance, many websites that blog IoT only try to drive traffic with clickbait-type titles. In reality, their articles are just rephrased materials and offer no real value. 
On the other hand, genuine IoT blogs offer valuable insights into this sector. Their posts are derived from original research. Plus, the writers on these sites are actual experts in this field. So, the material they provide can enrich the reader. 
The internet of things is ushering in a new era of business and technology. And those who fail to keep pace with it will find them outside the race. Following IoT blogs is a must for every business leader and aspiring entrepreneur.
Top IoT Blogs You Should Follow In 2022
Any business or tech enthusiast can't help but follow IoT blogs. Due to the topic's popularity, various sites have sprung up on the internet. So, to compile the following list, two criteria were of chief consideration- expertise of the creators and positive reviews from the readers. So, let's learn about some of the top IoT blogs.
[x]cube LABS has been helping businesses with their digital transformation journey for quite some time, which makes them one of those significant forces making the internet of things a reality. So, no wonder they have one of the best IoT blogs. 
You can gain valuable insights and learn about the latest developments in the world of IoT when you follow the [x]cube LABS blog. They cover topics like virtual reality, artificial intelligence, and the impact of IoT in healthcare, retail business, and other sectors. So, if you want to educate yourself quickly on IoT, this is your ideal source. 
Additionally, the blog covers trending and essential topics like blockchain, digital finance, and digital transformation. So, you can enrich yourself with those pieces too. Finally, [x]cube is a trusted AWS IoT partner. Therefore, their IoT blog is essential for dedicated tech entrepreneurs.
DZone is a renowned publisher of informative blog posts centered around coding and IoT. Their articles on programming attract a lot of software developers to this platform. As a result, DZone has created one of the largest global communities of tech enthusiasts actively contributing to the IoT world. 
The DZone blog sees thousands of visitors every day. And most of them are already experts and advanced learners in their fields. Therefore, DZone strives to produce only the most authentic and authoritative content on the topics. 
On this website, you can get access to nearly 70,000 articles. This makes it one of the most enriched IoT blogs. And you can interact with the post through comments, likes, and shares. At the same time, you can submit your articles too and make your voice known in the community. 
One of the main criteria for top IoT blogs is that real players in the field generate the content. From that aspect, IoT World Today demands you to follow it. Because real-life IoT decision-makers, implementers, and business managers contribute to this blog plus, this is also their source for getting the latest IoT news. 
At IoT World Today, you can get info on the latest developments in IoT. Plus, you can learn about valuable case studies regarding the technologies used in IoT. Such as the infrastructure and development tools. The blog also provides a fundamental analysis of the IoT news and reports it publishes. 
You can quickly become a site member and newsletter subscriber. This will grant you access to top-quality and free articles and other relevant content on IoT. You might also be interested in the platform's conference series. These events are excellent for those who seek advice from the most experienced figures in the IoT world. 
Deloitte has one of the best blogs on IoT. This blog is a content outlet for their main business- financial advisory services. Almost ninety percent of companies in the Fortune Global 500 owe a portion of their success to the consultation that Deloitte offered. 
So, you can easily understand that Deloitte delivers some of the most authentic IoT and digital finance content on the internet. The platform has a history spanning 175 years. And through all this time, their primary mission has been to enrich the average person with financial knowledge. This becomes evident from the quality of content they offer on their blog. 
IoT for all is a popular source of IoT news and knowledge among professionals in this field. In addition, they, too, share their experience and insights on the platform. So, it is one of the best IoT blogs to get in touch with real people in the field. 
The platform has always been where players of the IoT world have come to develop their businesses. So, 'IoT For All' has always deemed it a responsibility to deliver the most informative and up-to-date content for its readers. 
You can find articles covering all aspects of IoT. Such as smart homes, business development, architecture, property management, education, healthcare, etc. 
The "Boston Consulting Group" has helped many businesses to adopt IoT. And their IoT blog indeed reflects this expertise and experience in regularly publishing informative content. 
You can find valuable insights regarding IoT adoption in their blogs. The contributors also share various strategies to overcome the critical steps in digital transformation. 
The Internet of things is more than connecting a few devices. It includes implementing upcoming technologies, artificial intelligence, blockchain, and virtual reality. And this blog tells you how these all come together. 
No matter how many IoT news articles or informative IIoT blog posts you read, none of it is helpful without proper analysis. And many of the newcomers might not have the necessary capacity to do that. This is where following IoT Analytics can be beneficial. 
IoT Analytics is one of the best analytical blogs on IoT. You can learn how Cloud, AI, and Industry 4.0 blend together in the IoT ecosystem. They regularly publish posts on all kinds of topics related to IoT. And the platform's recent research and informed opinions enrich their articles.
Conclusion
Are you planning to be the next great business in the coming decades? Or are you just someone looking to educate themselves on the future of finance and people's overall lifestyle? 
Whatever your case is, you can surely benefit from following these IoT blogs.