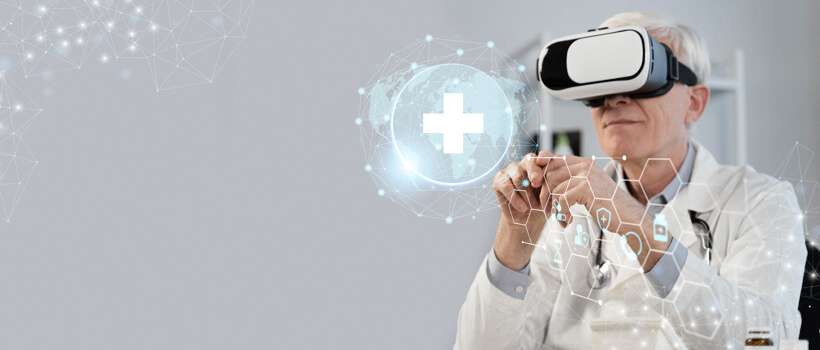 The healthcare sector is experiencing significant innovation and improvement thanks to the digital revolution. Healthcare organizations may significantly improve staff satisfaction, improve patient care, and enable better and quicker diagnosis by implementing cutting-edge tech solutions. Healthcare organizations that adopt digital transformation will also have the agility needed to optimize operating procedures while reducing expenses.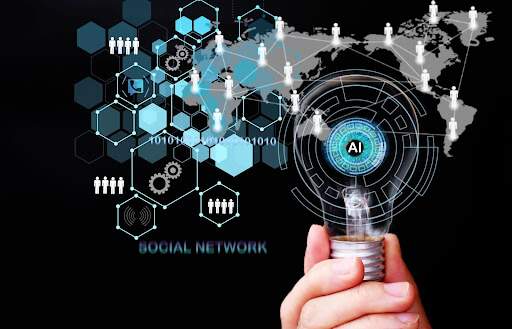 What Is Digital Transformation?
Let's start with this fact about digital transformation and how it works. Digital transformation is broadly defined as integrating digital tech into all facets of a business, profoundly impacting how firms run and provide customer value. 
It's a cultural shift that necessitates constant status quo challenge, frequent experimentation, and comfort with failure on the part of organizations. This can often entail abandoning established business procedures upon which businesses were founded in favor of more recent approaches currently being developed.
What Is Digital Transformation In Healthcare?
The term "digital transformation" refers to how an organization leverages technologies and digital solutions to enhance the patient experience, streamline operations, and increase accessibility and affordability of on-demand patient care in the healthcare sector.
These technologies alter how patients interact with medical professionals, how their information is shared among suppliers, and how decisions regarding their treatment plans are made.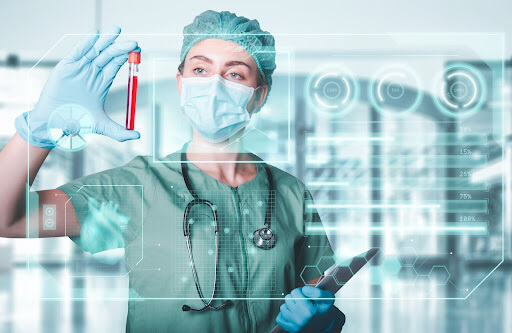 How Is Digital Healthcare Used In Medicine?
Digital transformation has already revolutionized the healthcare industry. Technological developments like electronic health records, online scheduling, telemedicine, SaDM, and AI-powered medical services exemplify digitalization in the healthcare sector.
Computerization 
Computerization is the most effective tool available to the healthcare sector, benefiting drug producers. Technologies make it possible to examine materials with great depth and accuracy. Microbiological studies can benefit from automation algorithms because they can increase study productivity, explore and evaluate specimens, and enhance the quality of laboratory research.
Quick Fix For On-Demand Wellness Program
Not a lot has changed in terms of health. Patients believe they need an immediate answer to their concerns, which is where our on-demand healthcare service can be helpful.
It allows doctors to offer patients so-called "on-demand" medical care, but only if their needs align with their training, experience, and availability. As a result, doctors are better able to adapt their medical services to the changing demands of their patients.
Ambulance Linked 
As the patient is being carried to the necessary department, a connected ambulance assists healthcare providers by gathering and sending all essential patient data that may be obtained through wearables, sensors, and HD cameras to the hospital.
Doctors can better assess the nature of the emergency when high-resolution video calls are made between the ambulance and the hospital. They can remotely check on the patient, identify symptoms, and prescribe immediate care that paramedics can administer en route to the hospital.
Patient Portals (Online Tool For Health)
A scanner portal is a website dedicated to your individual medical needs.
You can use online applications to keep track of your doctor visits, test results, billing, prescriptions, and other information. Through the portal, you can also email your provider with questions.
Many providers currently provide patient portals. You must create an account to gain access. A password is utilized to keep your information private and secure.
The evolution of healthcare solutions is the development of particular healthcare platforms where patients can do these things effortlessly.
Verify the prescription.

Make an appointment with the experts.

Consult with their doctors or request more information from them.

Examine the medical records and obtain the laboratory findings.

Give the medical professionals their health information.
Telecare & Online Consultations
According to the study, 83% of patients who were polled indicated they were willing to adopt telemedicine, which is expected to grow in popularity after the COVID-19 pandemic breakout in 2020. 
The rise of virtual medical appointments is one of the most remarkable advances in healthcare. In comparison to an in-person hospital visit, it enables scheduling appointments with specialists at a time and location that is most convenient for you.
History Dieses Analysis
More and more tools are available nowadays that examine a patient's disease history and provide recommendations to clinicians regarding treatment. Thoroughly studies a patient's previous health issues and provides a customized treatment plan that may result in the most significant outcomes.
Health Trackers
People today are more concerned about their health than ever before. Rather than going to the doctor when they are ill, they constantly search for efficient yet practical solutions to check their health indicators.
That was the primary factor for the sharp rise in wearable medical device sales. The digitalization of healthcare makes it possible to track several health variables and deliver precise health data in real time. 
Here are the categories of medical equipment :
Apple Watch is one of the most well-known wearables to hit the market. Since its first release on September 9, 2014, the wristwatch has been used to record body temperature, weight, and periods and measure heart rate and exercise. It can also remind you to drink water or wash your hands. Doctors can analyze health parameters and make diagnoses. 
Challenges And Factors Related To Healthcare And Digital Transformation
Various difficulties are associated with the widespread use of cutting-edge technologies in the healthcare industry, such as voice assistants and AI. The main challenges must be considered while implementing digital healthcare solutions.
Data protection: The hazards posed by patient data are now more critical than ever as the industry shifts towards collaborative care. The risk of data loss continues to plague the patient care industry severely in the absence of adequate data privacy protections.
Telemedicine technological trends have created a dynamic and distributed healthcare industry. There is a risk of inappropriate worker authentication and access due to this critical shift in digital health methods. Things could worsen when there is no architecture to connect healthcare practitioners and their dispersed patients. Additionally, it is interesting to read How to Build a Medical Startup, Challenges to Avoid, and the best markets to launch your healthcare products.
Patient Data And Security:
All healthcare institutions are concerned about cybersecurity regarding digital transformation in healthcare.
This is because cyberattacks frequently target precious, private, and sensitive personal health data, which can cause patient treatment to be disrupted.
For example, a malware attack on a private hospital can appear low-risk.
However, a breach of patients' privacy from such an attack might easily harm a hospital's reputation, fraud, discrimination, and other issues.
Therefore, it is strongly advised to take the necessary steps to increase security and stop cyberattacks.
Cost Element:
Cost is another issue that causes many healthcare institutions, businesses, and industries to put off digital transformation plans. Although the digital transformation of healthcare calls for significant financial outlays on technology and a collaboration with a software development firm. In contrast to the conventional strategy, digital transformation can offer greater scalability, profits, and improved revenue. There are a few approaches to digital transformation in healthcare that can reduce costs.
Resistance To Shift:
Based on a survey, most healthcare professionals acknowledge that their busy schedules prevent them from taking part in training for the latest technologies. However, ironically, they frequently devote hours to administrative work at hospitals that could easily automate through digital transformation. 
Digital transformation involves altering how professionals and healthcare organizations think and work. Therefore, overcoming the mindset of resistance to change is essential before starting the digital transformation journey.
Interoperability Issues:
One of the digital transformation's critical objectives is enhancing system and device compatibility. Many outdated systems, though, are incompatible with more modern technology. Data silos and a lack of information sharing may result from this. Resources may be further taxed by the arduous and time-consuming process of integrating new technology into old systems. Sometimes it could even be required to completely replace legacy systems, which can be expensive and disruptive.
Switch Regime:
The organizational structure and culture may need to alter significantly due to the implementation of digital technology. These improvements may encounter resistance from the workforce, which could affect adoption rates and overall success. In particular, many people are reluctant to accept change regarding technology. They could be unwilling to learn new techniques or tools for fear of losing their jobs. This resistance may result in decreased productivity and jeopardize the transformation's effectiveness.
Healthcare firms can improve their chances of success with digital transformation initiatives by being aware of these potential obstacles.
Implementing HIPAA Regulations:
Complying with HIPAA Regulations is the final issue with digital transformation in healthcare.
The HIPPA law aims to preserve people's private health information and medical records at all costs. This rule was developed to give people control over how their health records are used and shared.
Ensure the absolute confidentiality, availability, and integrity of patient medical records.

Protect yourself from any potential online risks.

Protection from improper use of patient medical records.
Penalties for breaking the restrictions mentioned above include both civil and criminal fines.
Solution For Digital Transformation Challenges
Adopting these innovative solutions and technology is highly recommended to overcome these challenges.
Blockchain Technology In Healthcare
According to a recent study, by 2023, it is already expected that the market for blockchain-based healthcare applications will exceed USD 890 million.
Blockchain is a digital transaction technology widely used in the finance sector and is based on a decentralized network of computers.
Defend against cyberattacks

Recognize discrepancies in patient health data.

Publish patient data on a secure distributed ledger so that they can access and share it.
In reality, the Medical chain has already been using blockchain to solve the problem of patients' fragmented medical records.
Adoption Of Agile Development Methodology
A very well-liked and widely-applied methodology called agile software development significantly boosts the pace and adaptability of digital transformation.
Its progressive and iterative strategy has shown to be incredibly effective in adapting to new changes.
However, it is crucial to collaborate with or outsource your project to a reputable software development business if you intend to close the gaps in your healthcare organization through digital transformation.
Make Changes To The Steering Committee:
Look at your current personnel and identify the influential, creative, and reliable individuals. These top performers should be brought together to form a cross-functional team serving as the change leadership team. This group will assist in developing a vision for your digital transformation process that is aligned with business objectives and was produced by people familiar with your company's internal operations.
This enables businesses to approach digital transformation initiatives with a proactive mindset emphasizing the human side of change.
Business Objectives And Digitalization Strategy Alignment
Your transformation process aligns with your primary business objectives. It should enable staff to perform their jobs more effectively, improve the customer experience with more user-friendly systems that address more customer issues, and increase income for our company.
Educating Employees & Clients With New Software
It may seem challenging to familiarize your workers and stakeholders with new software created during the digital transformation.
The good news is that it is doable.
You must develop a robust training program and prioritize participation to teach your team and stakeholders how to use new software.
Respecting your team and stakeholders' time and busy schedules will go a long way toward encouraging their participation in the training program.
Therefore, giving lots of prior warning and setting precise and realistic dates for the new software training program is advisable.
Collaborate With An Organization With HIPAA-Compliant Software Development Experiences
Creating custom HIPAA-Compliant software is difficult, expensive, and time-consuming. As a result, it is crucial to work with a trustworthy, seasoned healthcare software provider.
Therefore, exploring potential healthcare app development companies before starting your digital transformation journey is advisable; look through their prior HIPAA (Health Insurance Portability and Accountability Act)-Compliant software projects, and contact previous clients for feedback.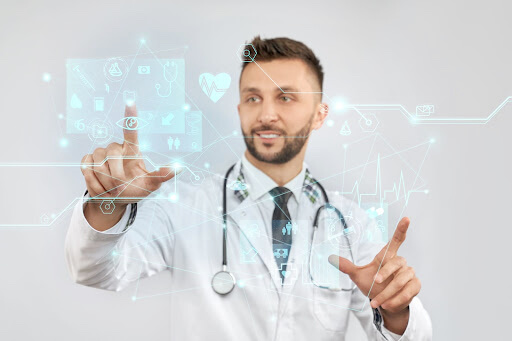 Benefits Of Digital Transformation In Healthcare
By utilizing digital transformation in healthcare, medical professionals and hospitals can streamline their operations, obtain more precise patient data and health indicators, and develop a more effective treatment plan faster. Of course, all of these elements positively impact the outcome.
Here are some points that will assist you in understanding it in more detail :
Improved Interpersonal Communication:
For good patient care, the whole healthcare sector heavily depends on communication. Additionally, digital transformation allows improved and seamless communication between all parties.
Better Time Management:
In the healthcare sector, digital transformation might waste much necessary time. As a result, many lives are saved because of the constant access to the patient's medical records and real-time coordination. 
Improved Healthcare Service:
Because the healthcare sector is patient-focused, it is crucial to use cutting-edge techniques for accurate and appropriate diagnosis and treatment.
By integrating diverse technologies, healthcare professionals and institutions can offer patients more individualized and effective care.
Benefits Of Digital Transformation For Patients
Here are a few benefits that can help patients through digital transformation:
Superior And More Individualized Services:
Digital transformation in healthcare provides better and more effective health diagnoses and individualized treatment.
Personalization is a game changer in the healthcare industry.
Faster and more customized service

Improved doctor-patient communication

Info on personal health is readily accessible

Scheduling appointments conveniently

Real-Time Monitoring of Health Metrics
These are some points where you can understand Patients benefit significantly from digital transformation.
Access To Personal Medical Records Is Streamlined:
Patients can manage their health information online, track it, and get a thorough analysis of their health indicators. Digitalizing healthcare data enables quicker access to patient data, fosters provider collaboration, and uses less paper, toner, and storage space for physical records. 
Enhanced Online Communication With Doctors:
Obtain thorough prescriptions and treatment strategies via email or on their portal page. Professional health services are also available online via video calls or chat.
Improving patient-doctor communication is one of the key advantages of digital transformation in healthcare. Patients may quickly and easily obtain the required information thanks to a more user-friendly interface and effective procedures.
Additionally, it increases understanding and clarity, which frequently result in errors. In addition, doctors can share patient information with other healthcare professionals through digital platforms, enhancing patient care. Patients often had to repeat tests or wait a long time to get test results in the past due to coordination issues and communication breakdowns. However, this procedure may be expedited and made more effective with the help of digital transformation in healthcare.
Benefits Of Digital Transformation For Healthcare Organizations
One of the finest ways to quickly boost the success of enterprises is through the transition to digital healthcare. Though the advantages of digitization are apparent, let's highlight a few of them:
Cost Reduction:
Adopting a digital transformation plan can help healthcare firms cut costs on wasteful spending. Healthcare providers can save expenses while offering high-quality care by utilizing more economical services. Additionally, operational efficiency can be increased through digital transformation in healthcare, resulting in additional cost savings.
Balanced Workflow:
Digital healthcare may save paperwork, speed up patient exams, and make getting accurate patient health data more straightforward and more comfortable.
With digital transformation, patients may access their health system records more quickly and efficiently than ever. Healthcare firms are switching to digital workflows from paper-based systems to enhance patient care. As a result, patients may access their records quickly and easily during their visits to a hospital or clinic, making their time there more productive.
It also contributes to shortening the time needed for a patient examination. Healthcare businesses can lower expenses while improving the quality of care by utilizing digital technologies.
Secure Digital Data For E-Media Records:
Digital healthcare facilities can store patient records in a more secure setting. This reduces the risk of data loss or theft data and guards against unauthorized access.
Healthcare companies can guarantee patients can access the information they require by sharing digital records with patients on demand. The strain on doctors can be lessened, and patient care can improve.
Digital Interaction With Patient:
Healthcare firms can communicate with patients more freely due to a digital technology strategy, which is one of its advantages. This involves connecting with patients via video conversations and other means of communication.
Enabling a more direct line of communication between the doctor and the patient can enhance the quality of care. Additionally, it can assist in lowering the health hazards that physical examinations provide to doctors.
Progressive Interaction With Medical Personnel is employed for quicker data interchange, more accurate patient diagnosis, and other internal communication.
Our crew at [x]cube Labs knows how crucial it is for medical facilities to keep up with and adopt the most recent trends in digital healthcare.
We, therefore, make every effort to provide the most effective technological solutions built upon the best frameworks that perfectly match the requirements and objectives of any firm and its employees.
Check out how we helped a healthcare organization improve its internal communication here. 
The Requirement For Healthcare Digitalization
The Covid-19 pandemic epidemic has expedited the implementation of digital health technologies throughout the healthcare sector. As healthcare professionals work to create resilient and future-proof healthcare systems, digitizing the healthcare industry is currently their top priority.
Surge In Chronic Diseases:
The burden of chronic diseases on the world's healthcare systems is rising. Today, 400 million people have diabetes, 1.1 billion adults have hypertension, and more than 500 million individuals suffer from respiratory illnesses. Future projections indicate a rise in these figures due to aging populations.
Digital healthcare solutions that can aid in the quicker and more efficient detection and treatment of diseases—or, even better, that can save people from ever developing chronic diseases—are thus urgently needed if healthcare systems are to remain sustainable.
Patients Demand More Individualized Care:
The epidemic has also resulted in a significant change in patient expectations. For instance, a poll found that almost 40% of consumers plan to continue using telemedicine in the future, and 11% of consumers before COVID-19.
With the world increasingly at its fingertips, patients' expectations of healthcare have drastically changed. They now demand more concisely individualized treatment.
Staffing Issues Are Affecting Healthcare Providers:
Healthcare providers worldwide struggle with a workforce shortage as patient demand for care sharply rises. According to the WHO, there will be a global shortage of 12.9 million qualified healthcare workers by 2035.
According to a 2021 Medscape study, 42% of healthcare professionals said they were burned out, with the Covid-19 pandemic contributing to the stress for many. Thus, safeguarding healthcare professionals' physical and emotional well-being is more crucial than ever. Workflows can be made more straightforward, and repetitive operations can be automated using digital solutions.
To Reduce Costs, Healthcare Providers Need Efficiencies:
Infrastructure and system maintenance costs constantly rise while reimbursement pressure is present, one of healthcare systems' most significant problems.
Between 2020 and 2024, global health spending is projected to increase by 3.9% yearly, up from the 2.8% seen from 2015 to 2019. However, spending more money only sometimes results in more significant results. Administrative complexity is the leading cause of waste in the US, accounting for around 25% of all healthcare spending.
Healthcare leaders now place a high premium on cutting waste and increasing operational effectiveness. To do this, they want data-driven insights to identify the areas where the most significant gains can be made.
The Five-Step Project Planning For The Health Industry
There are five steps hospital systems can take to improve their clinical capabilities, address the modern healthcare industry's changing difficulties, and draw in more patients and healthcare professionals. 
Start At The Foundation –

Look through what you already have, such as the EHR, telemetry, real-time location system, patient engagement software, and legacy systems. Examine what works for you and what could be improved after you learn.
Conducting Detailed Evaluation –

When you have all the data, work with the design team to prioritize the budget-allocated wish lists for each department. Next, consider the ROI, patient and staff safety satisfaction, and HCAHPS ratings. Determine how to employ technologies to achieve specific key performance metrics.
Create The Technology Process Roadmap –

To determine what problems can be solved with processes and what requires the incorporation of technologies, start by working on process design and technology mapping. Next, proceed with an integrated delivery strategy to address crucial issues like who would be in charge of the integration and who would own the project.
Deployment And Operation –

Partnering with a healthcare software development business that pays attention to every tiny detail, manage projects effectively, work to realize a vision, and ensures KPIs are reached is crucial. All current and future problems must have workarounds, which the agency must know.
Authorization For Continuing Assistance –

The next step is to include a clause to support continuous assistance for a seamless shift to digital healthcare. You should receive architecture and expertise from your joint healthcare software development firm that will enable you to overcome digitalization obstacles. It's time to examine some of the most notable instances and use cases of digital healthcare solutions now that we have a better understanding of the steps contributing to digitizing the healthcare sector.
Upcoming Digital Trends In The Healthcare Sector
We have learned about all the benefits and drawbacks of digital healthcare and how the sector has undergone a digital transition.
So let's quickly go over the newest trends that hospitals can take advantage of owing to IT:
Telemedicine: Instead of wasting time traveling to the hospital, patients would like to communicate with doctors online. Everyone will soon have access to efficient online consultations. This fantastic solution will pick up more and more traction. 
Healthcare Available As Required: Patients desire complete patient convenience and scheduling compatibility with their healthcare. People frequently find all the information they require online. They research physicians, pick hospitals, and schedule visits.
AI: AI can potentially alter diagnostic and therapeutic processes while drastically minimizing human error. Additionally, it can assist organizations with managing electronic health records and provide deeper insights to improve care and make wise healthcare decisions.
Using a remote workforce: Increases the ability to hire more people, independent of location and competition in the health sector.
Chatbots: Important for enhancing client interactions, delivering vital information instantly, and streamlining internal workflow (automatic appointment booking, crucial data changes, etc.). Additionally, patients can receive immediate feedback about the most frequently asked questions, which lightens the load on the medical personnel.
Ecosystems For Emerging Entrepreneurs In Digital Health: Important for advancing the use of advanced technical training and business coaching in digital health projects.
Platforms For Unified Data Sharing: Useful for communication with various healthcare entities, such as labs, hospitals, and insurance companies.
Cooperation Among Medical Facilities: Beneficial for exchanging experiences and discussing usage statistics and essential health cases.
Final Reflection
The rate of digital transformation in healthcare is accelerating. Better patient care and outcomes have resulted from various improved healthcare services sparked by it.
Moreover, the healthcare sector needs to be more lax, given the growing demand from people for current healthcare services.
Additionally, digital transformation can change patient care while enabling healthcare organizations and professionals to spend less time on administrative activities.
In conclusion, although still in the early stages of development, digital healthcare technologies have already demonstrated their potential and effectiveness. In the following years, a modern, more efficient, and automated health service system can be created by utilizing innovative solutions and digital technology in the healthcare sector.
It is now possible to improve healthcare units' performance, increase the productivity of the medical personnel, and provide cutting-edge services to the industry's patients thanks to automated revolutions in healthcare.