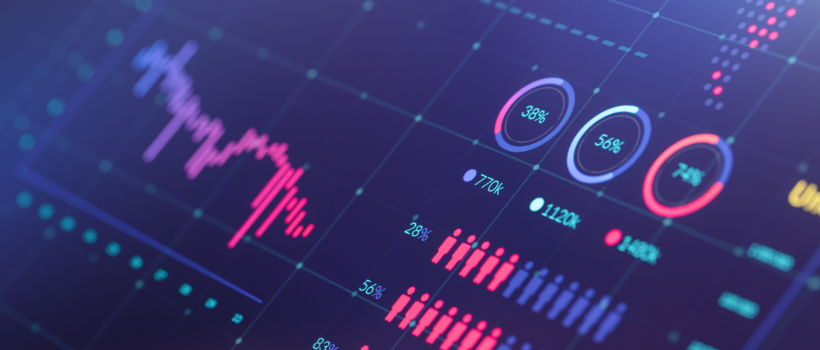 Table of contents
Introduction:
To state that the global pandemic has helped digital adoption across industries since 2020 would be an understatement. It has actually made business leaders scramble to adopt digital solutions or risk obsolescence. A development which allowed for no advance planning and improvisation as millions of professionals worldwide were suddenly forced to manage and sustain their business remotely could only be combated by emerging technology, and those who were still on the fence, weighing the pros and cons were faced with an evolve or die situation.
Of all the industries which had to make the transition, the case for healthcare was the most critical. Apart from patients diagnosed with COVID-19, medical facilities had to make all their healthcare and counseling services accessible online, or lose customers. Where before 2020 only 7% of care seekers used to consult with facilities virtually, the percentage jumped to 32% by the end of 2020 per an Accenture research in the USA. In India, a similar research by Katar and Medix global has revealed that 90% of the people who were surveyed are willing to use digital health apps and teleconsultations for their healthcare needs. These were people who were staunch believers of in-person visits to facilities before.
Industry Overview:
In terms of size, the Indian healthcare industry is one of its largest, generating major revenues and employment for the nation. The industry has an international appeal as quality healthcare is available at a fraction of the costs of other Asian and Western countries. It is projected to become a INR 8.6 trillion (USD 133.44 billion) market by the end of 2022. At times when in-person visits have become risky, such growth can only be fueled by digital adoption. The Katar and Medix global survey also asked the respondents on must-have features for digital healthcare apps, to which, the top 3 features requested were the ability to consult with doctors/nurses over video calls, assessing blood test results, and the provision to upload, share and manage medical records.
Top Digital Transformation Trends Impacting the Healthcare Industry: 
Here are the top digital transformation trends driving adoption and giving us a glimpse of the future of healthcare in India
Electronic Medical Records: In recent times, the Government of India has introduced a bunch of new regulations and standards such as amendments to the Clinical Establishment Act for ensuring data compliance, the National Digital Health blueprint, and personal data protection bill. These initiatives have ensured that digital copies of a patient's medical history, investigation findings, medication, diagnosis, and treatment are now easily accessible online or through authorized mobile applications. This has resulted in quicker information sharing among multiple healthcare facilities, transparent and fast communication between facilities and patients, and the ability to carry important documents with ease.
Diagnostic Information Management Solutions: Cloud technology has facilitated collaboration between diagnostic centers as well as center-to-customer communication by alerting customers on their mobile devices when their reports are ready, appointments are due, and follow-up procedures are to be done. This has resulted in improved customer experiences as they are no longer kept guessing when their reports would arrive and when they should be going for the next round of checkups. If the process involves collaboration between multiple centers, the reports can be readily accessed by all of them instead of customers having to carry them around.

At [x]cube LABS, we have helped one of the largest pathology labs in India, Dr. Lal Pathlabs, to achieve amazing customer satisfaction by deploying an intelligent digital interface that provided accurate timelines of when reports would be delivered, the ability to see how long each test would take and a comprehensive report at the end. The solution also helped the organization to keep customers updated in case there are delays caused by unforeseen situations. Overall, the communication between the company and customers reached a new level of promptness and transparency which greatly improved retention and loyalty.

Application of AI in Imaging: Radiologists are increasingly taking advantage of the advanced algorithms brought about by AI-based imaging technology. In combination with PACS (picture archiving and communication system), which transforms the paper workflow of radiology images into digital, AI is enabling practitioners and facilities to evolve to a more efficient style of working. Additionally, images analyzed by AI have high accuracy, and even small abnormalities do not go unnoticed, helping radiologists diagnose health conditions early and avoid complications.
Telemedicine: This facility exploded in popularity soon after the lockdowns imposed by the pandemic came into effect and continues to be a game changer for various health institutions. Not only has the ability to remotely consult specialists been beneficial to existing customers, but it has also enabled new customers to connect with specialists of their choice irrespective of location. Hence, facilities which used to have only a local clientele are now able to reach out to a much wider audience. Aggregators have also brought various specialists from multiple locations under one platform, giving patients a wider choice than they had pre-pandemic where only local health facilities were accessible to them.
Remote Monitoring of Patients: Tools that enable medical facilities and professionals to remotely supervise their patients, have their readings sent to them from time to time, and facilitate two-way communication have also become popular. More companies are entering the market with upgraded offerings as such tools solve two major problems. They enable professionals to monitor and diagnose patients remotely at a time when getting beds in hospitals could be difficult, and they also improve patient experience as they don't have to visit the facilities in person for every checkup.
Online Training: Prior to the pandemic and the rise in popularity of digital solutions, medical training would mostly be imparted in person and aspirants who did not have training facilities near their location would have to travel to faraway cities and towns. Today, more and more institutes are starting online programs to help those interested in a career in the healthcare industry to learn the trade from anywhere in India. With e-learning platforms and simulators equipped with haptic feedback to make learning more immersive, several relevant training modules have now become more conveniently accessible to a wider range of the population, giving facilities more options to hire quality talent, expand and provide better care.
Conclusion:
Digital healthcare in India, like most other countries, has received a much needed shot in the arm and is maturing by the day. Organizations within the industry as well as enterprises enabling the industry to transition are thinking of novel ideas to further improve patient care, coordination between employees and facilities, and create smarter medical devices that make diagnosis faster and more accurate. The continuing transformation will ensure that more patients from Tier-II and Tier-III cities in India get the same high quality consultation and attention as those in big cities, and a stronger workforce will be built thanks to remote learning. Overall, we can be optimistic about the future of one of the largest industries of the nation and look forward to new and exciting developments in 2022 and beyond.