At the end of a hard day's work, you want to unwind over a couple of drinks with your friends. Or you just want to chill at your favorite clubhouse over the weekend and bond with a bunch of friends over drinks and finger food. Now what are the choices you have as you know well that these places are usually very crowded with absolutely no standing room, leave alone a place to sit. And ordering a drink physically in such a scenario is next to impossible, considering you're already jostling for space and don't enjoy the idea of standing at the end of a serpentine queue awaiting your turn.
Now, what's the next best thing you can do? From among the few options – moving to another pub or club (which cannot really guarantee you a quiet corner), booking yourself a cabana, or socializing a bit differently. The third option is definitely smarter and better for today's mobile-driven generation.
And that's what prompted our client GoMingle to come up with the right strategy for a social media app where people can meet others, socialize, make new friends, order food and drinks. Targeted at the clubhouses and casinos, in Las Vegas especially, we at [x]cube built the app with an aim to bring together two different platforms – social media and billing – and integrate the POS system with restaurant ordering.
HOW DID WE DO IT?
Our expertise and results-driven engineering helped provide the client with a complete solution – from designing to execution and verification. We've proposed the entire architecture and built the whole system which includes frontend mobile application and backend services. The frontend part is available in the market but one piece of the backend component which we built is very unique.
So, what did we do?
Designed and developed a platform that integrates with multiple POS systems.
Created simple UI/UX design – striking the right balance between ordering and social components.
Performed QA to ensure Secured transactions, Load handling and Stress handling of the POS system.
There are multiple POS systems in the market and our backend POS controller can talk to different POS controller systems and streamline the whole request into one. That's the uniqueness of the app as it basically gives costing advantage in managing the whole POS system. This reusable component can be used for other industries as well.
Ensure a good time at the night-club, enjoy your drink and indulge in activities at the clubhouse in a hassle-free manner.
Socialize and interact with new people; meet friends and explore who is around you.
Use the app to 'wink' at a person you like and strike up a conversation, offer drink, even request a meet-up if the person 'winks' back.
Avoid standing in longer queues and pay securely for your food and drinks.
Place your order, receive notification, pick up the drink from the nearest pickup point by just flashing your code.
Discover what coolest things are happening in some of the finest entertainment centers around you.
App provides Digital Ordering and engagement for Restaurant Industry, Group ordering, Ordering for others, Social chat, Meetup, etc.
Raise the quotient of your entertainment experience while saving time.
Challenges
There are 1000s of POS systems. In order to buy a POS system, one needs to invest a lot of money as it is not only expensive but also incurs heavy licensing costs.
So, if someone wants POS systems A, B & C for instance, s/he needs to purchase three different systems to take care of the multiple needs. This would mean a huge increase in infrastructure cost and capital expenditure.
The changing technology with its focus on user-friendly apps available now on low-cost mobile devices makes it imperative for companies to re-align their position to accommodate sophisticated and higher processing.
Cut-throat competition in restaurant business coupled with expectations of high-end customers who are getting used to 'luxury at affordable prices' makes companies look at alternative solutions.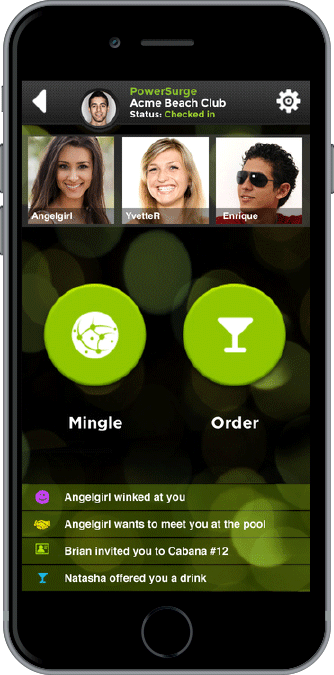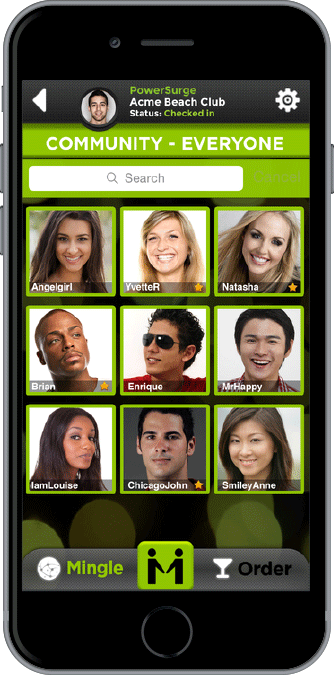 To avoid unwanted additional expenses, a better and viable alternative can be: take an existing POS system and have a wrapper around it. What we have provided is what most companies need – a simple wrapper which can talk to all the POS systems and communicate with the frontend as well.
But now, with the POS system we have built, instead of buying three different POS systems, the client just has to buy our wrapper and start using it to integrate it with multiple systems. What we've provided is the backend technology.
Solution Strategy
[x]cube POS platform as SaaS, PaaS and one-stop shop for integrating and connecting to different POS systems.
Significant reduction in cost of integrating multiple POS systems.
Integrating mobility for restaurant ordering.
Highly scalable, responsive and reliable platform capable of handling demanding business needs.
Multiple POS system ready, multi-location support and multiple payment gateway processing system.
Secured POS transactions and data storage.
Sales-Centric UI & Custom reports.
Powerful and comprehensive analytics.
Compatible Mobile application available on iOS & Android platforms.
Back office portal for managing POS systems, product inventory, locations and payment gateways.
Result
As GoMingle is meant for billing and inventory management, besides providing innovative and unique socializing opportunities, one of the best results is managing to cut down on the costs of procuring multiple POS systems.