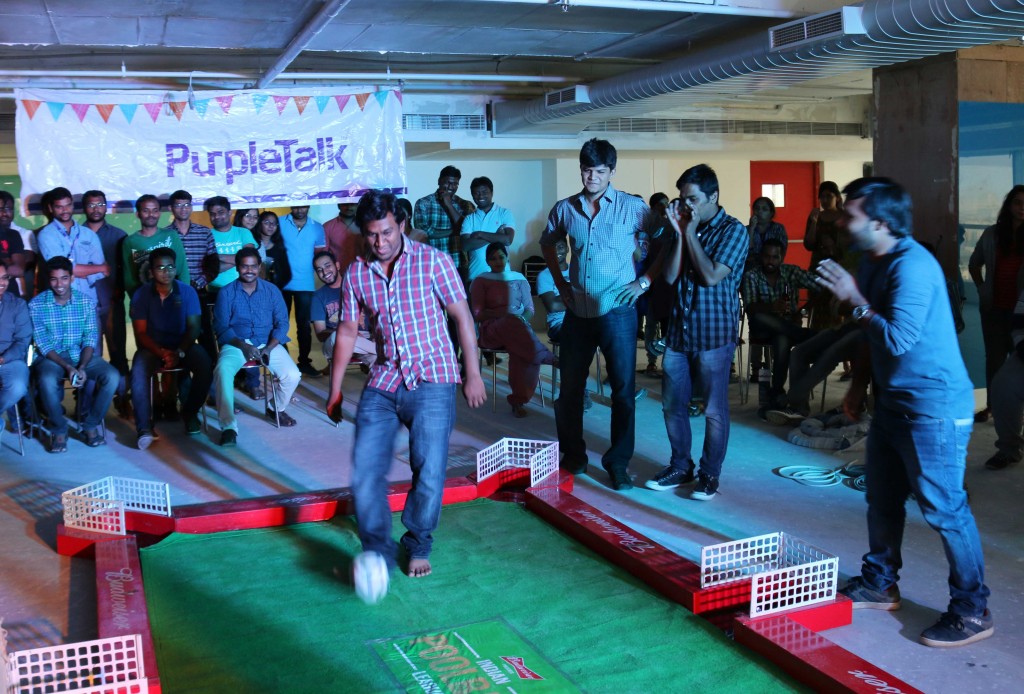 'Bud Indian pool ball' is a game similar to snooker but the snooker balls are replaced by small sponge footballs and for shooting the balls in, we use our foot instead of stick. The rules are the same as snooker. The game is played between 2 teams and each team consists of 2 players.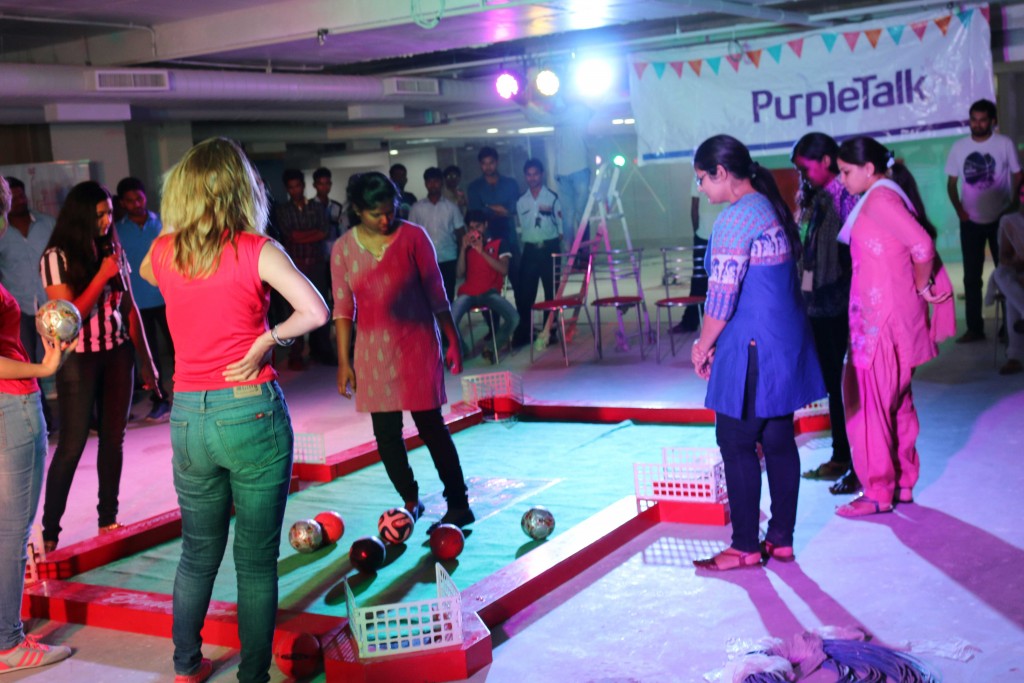 The interesting part of the game is the Beer which is served all through the game, and as a game custom. Such refreshing events are always energy boosters and a halt from the work pressure. We were really excited when the game was played and most amazingly, the event happened during work hours, and this made us feel like we're back in school with a "Games Period"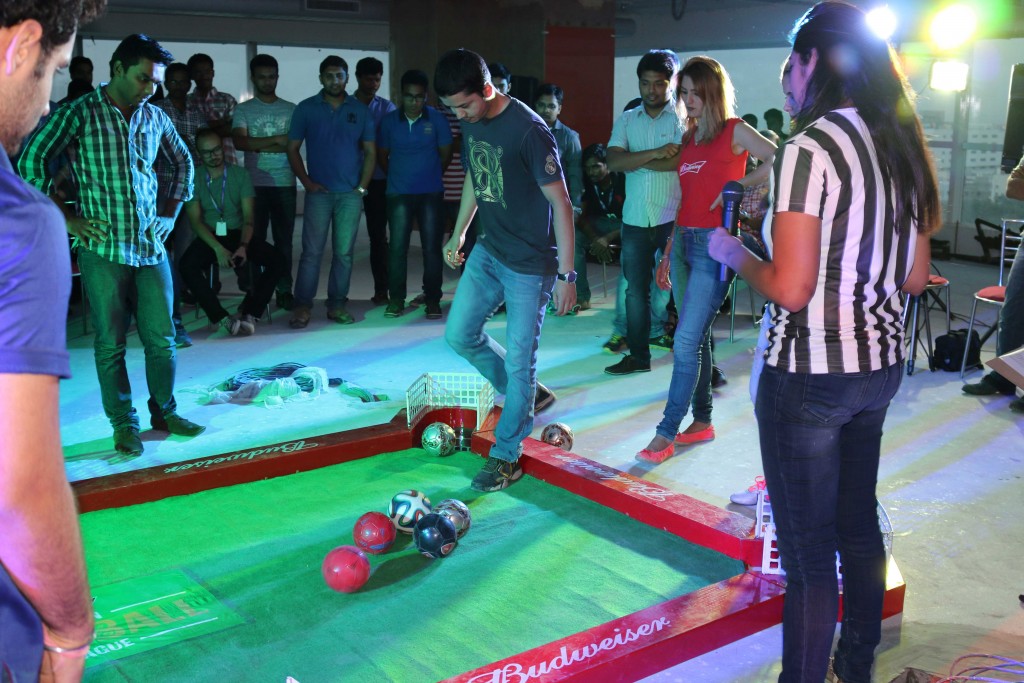 And oh, you get a perfect kick only when a DJ is around… So, we had a DJ who added the real spice to the event taking us all on a mind trip. Cheer girls from Budweiser added excitement to the already charged atmosphere and made the event cheerful, colorful and most happening. We look forward to many such events, whenever possible, to act like stress busters.