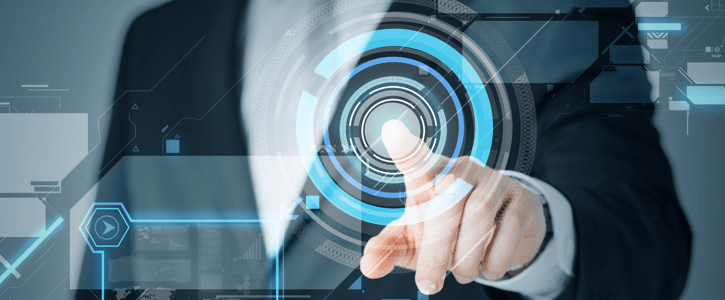 With a myriad of digital services available today,  customer experience acts as a potential asset. This can be the KPI to differentiate and evaluate certain factors in an organization for a better marketplace. We're looking at a tech-savvy generation who have the power to choose. Studies show that 80% of consumers today are ready to pay more for a better experience., Here's where you gotta do something about it.
A key point to keep in mind is that enhancing consumer experience opens door to loyalty, user satisfaction, consistency in buying, referral increase – reducing your customer churn and increasing sales! Therefore, keeping a focus on this parameter has now become way too important.
With all the pressure from the industry, it is essential to differentiate yourself and stand out. Here are five key tips to create successful digital consumer experiences for you
1. Be A Good Listener
You might not be that person to follow the traditional methods of marketing believe in the power of digitisation – listening and interacting with your users makes it more personal and attains goodwill from your audience. We've come a long way to know making assumptions and trying to solve a problem will not lead to right answers. Understanding and keeping an open-mind will help you understand your user journey better. It is important that you touch all the pain points of your user to analyse where the actual problem lies. So, be a good listener to learn as much as you can from your user. He is your best teacher.
2. Analytics Is The key To User Behavior
Technology has blessed us with an extremely powerful tool of analytics wherein you can track your user journey at every single step! Tracking your user from the sources he visits your app/website, the pages he clicks on, the duration he stays on a particular page, the bounce rate of a goal, etc. will develop a strong analytical framework of what your user does. Today the need of consumer experience is such, that you need to understand what they are looking for. In this manner, you will be able to make your digital tool contextually intelligent and personalized.
3. It's All About Learning
You need to build your strategy by mapping your learnings from the consumer. Start off by knowing your target audience and what they are looking for. It is important that you decide on your objective targets before you set a plan. Remember, a strong and crisp plan comes with a well built strategy – knowing where you are headed will prove to keep your audience in focus. This could bring in increasing profitability, gaining more market share, increasing ratings – all by the process of boosting consumer experience. With a clear direction, you have your game-plan set.
4. Experimental
After having your game plan set and steadily moving, constantly experimenting and testing will give you different perspectives to work with. Regular content maintenance, matching needs, testing different vertices, speaking to consumers, etc provides a great base for your strategy to be in check. There are a number of innovative ways to enhance consumer experience out there, perhaps, you might just come up with something completely new!
5. Monitor Touchpoint And Centralize Knowledge
The benefit of unifying all of your customer service information into one single knowledge-based system is a huge weapon for your business. Many organizations implement a centralized knowledge-base of information to benefit from being instantly updated with information. This ensures regular feedback from all experiments across all channels. For instance, mobile, social media and email channels implies that your users are getting consistent answers to their questions. This will also reduce them to escalate further information, proving to be user friendly.
We have entered the customer's era – an age where the focus is more on users. The perception of a customer has intense impacts on businesses today and the importance of better user-experience is changing dynamics of the current marketplace.