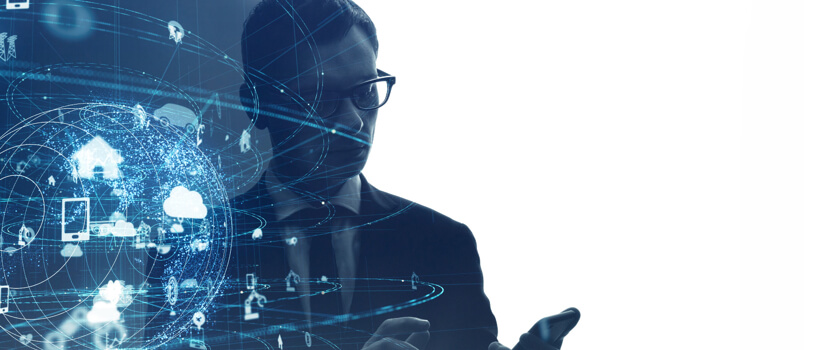 Table of contents
Introduction:
Before getting into IoT platforms, let's start with a look at the struggles with IoT adoption itself. As a business leader looking to leverage technology to solve problems, it's easy to put IoT, or the internet of things, forward as a key piece of the puzzle. However, when a deep dive is required on how to build the product right, what information it should gather, how to test if it's working, and whether it will justify the investment, decision-makers often struggle to convince others and themselves even. So how do you actually bridge the digital divide where you want to give technology a shot, and yet are unsure of the benefits everyone keeps talking about?
One thing is for certain, if you are waiting for your theories to be 100% confirmed before putting even a fraction of them into practice, then you'll be waiting forever. The best approach here is to understand your target audience, know the kind of experience they would love to get from your product, build a PoC with a few features, get it out, and see how it is received. If the signs are encouraging, keep building, and if they are not, it's back to the drawing board.
Since we are talking specifically about IoT here, let's look at how you can build that PoC quickly and in case it clicks, continue building it at a good pace and scale. There are ways that enable you to minimize your initial investment at a time when you are yet to be sure, do what you need to be sure quickly, and in case things don't work out, you're not left looking at a huge failed expense. We are talking about using an IoT platform instead of building everything from the ground up.
What is an IoT platform?
Essentially, one of the biggest advantages of building an IoT solution is the amount of data it is going to collect and the resulting insights you will get about the performance of your device as well as how users are interacting with it. To do this, a range of sensors and APIs for communication between the interface and your back-end needs to be built. IoT platforms make it easy for you as they are pre-built mediators between physical objects and actionable insights. They enable developers to distribute their applications, gather data remotely, ensure secure connectivity, and facilitate sensor management.
To build security measures for your IoT solution alone is a herculean task, so you can imagine how easy IoT platforms can make things for you. Additionally, the ability of IoT platforms to make sense of huge volumes of data and present them on an intuitive dashboard means that you learn what you need to learn quickly and take the next steps with increased conviction.
What IoT platforms are available to you?
If you are confused in your search for the best IoT platform, allow us to make things simple for you. With our extensive experience in developing IoT solutions for global enterprises for well over a decade, we have come across multiple versatile IoT platforms and even built one of our own! So here's our take on some of the very best:
Mobius Loop: Call us biased, but we must mention our own IoT platform to start with which has worked wonders for many of our customers. With a team of over 100 IoT experts who've built more than 85 IoT solutions across industries, it's no wonder that IoT innovation is one of our core areas of expertise. We started the blog emphasizing that in a fast-paced environment, it's best if you know what you need to do quickly, and that's what Mobius Loop enables you to do. You build fast, yet robust, and security is built-in from the very first step.
The Mobius Loop Platform is a high-speed and extreme efficiency IoT platform to build IoT software and applications the easiest way. Our IoT platform architecture features visuals, and a model-driven system UI templates approach that enables technical developers to consume IoT services and build real-time monitoring & tracking of devices with efficient processes & smarter operations.
Through this platform-agnostic strategy, Mobius Loop enables organizations and their developers to build rich experiences on top of connected devices to transform their operations, products, and business models with a low-code platform.
Google Cloud IoT: based on the Google cloud infrastructure, the company released its IoT development platform which quickly became popular. The IoT platform integrates various useful features that Google provides which makes building connected solutions simpler. These features include "cloud IoT core" that helps in capturing and handling data, "cloud pub/sub" that analyses data, "Google BigQuery" which generates analytics in real-time, an AI platform to run machine learning algorithms, "Google Data Studio" which presents the data in an easy-to-read format, and "Google Maps" which helps with locating connected devices.
Cisco IoT Cloud Connect: This IoT platform was tailor-made for mobile operators and combines Cisco's stellar IoT hardware offerings with their powerful software suite. Key features of the Cisco IoT platform include an IoT control center that ensures seamless cellular connectivity among the devices, "Extended Enterprise Solution" to develop IoT business applications at the edge, "Edge Intelligence" that makes data processing a breeze, "Industrial Asset Vision" which makes use of sensors to monitor assets and continuously collect relevant data, and "Cisco IoT Threat Defense" that secures the entire platform.
Particle: One of the great benefits of technological advancements is that we can increasingly talk about creating technology with little technical knowledge. In other words, flattening the learning curve as much as possible for people who want to get into leveraging technology for great results, enabling them to achieve more in less time. While creating the IoT platform needs deep technical knowledge, there's no reason to make the platform itself accessible to only those who share that knowledge right? Well, Particle is one such IoT platform. It's edge-to-cloud with great connectivity and device management features. Additionally, it integrates with 3rd party services through REST API, is incredibly secure, and able to work with data from Google Cloud and Microsoft Azure.
IBM Watson IoT: Prioritizing security, the IBM Watson IoT platform features a number of useful elements that can accelerate development and ensure seamless connectivity between devices in their IoT monitoring platform. It uses MQTT to absorb data from all sources, provides direct access to updated data in the Cloudant NoSQL DB solution, provides intuitive dashboards to monitor and control assets, powerful analytics services to make sense of large volumes of data, and cloud object storage solution to preserve data over a long time.
Conclusion:
Now that you have learned about some of the best IoT platforms you can leverage for your business, you have to choose one. Honestly, there's no one size fits all solution among these and your choice will come down to your unique requirements and use cases. Choosing services from Amazon and Google can seem the right way to go, but they are also the most expensive, and lesser-known alternatives may just give you the right balance between cost and performance. While making your choice, consider the technical specifications, ecosystem, and organizations that have built their solutions upon them. Ask for case studies, and verify for yourself the results that are being delivered. In case you have any questions about IoT platforms in general or how you can get started on your IoT initiative, reach out to us at [x]cube LABS, and we'll be happy to talk.