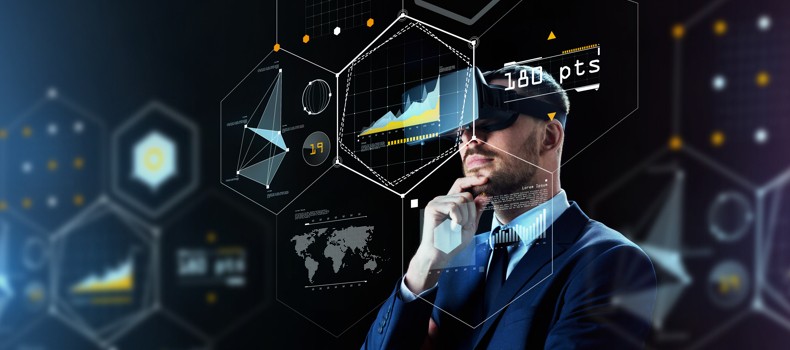 "Virtual reality technology is maturing at an unprecedented rate. Well-designed content is now required to drive adoption of the platform."
Virtual Reality, Games, immersive fantastical universes– we're all thrilled by the idea of experiencing such magic.
But isn't just about entertainment and games; it has the potential to make us more productive, more efficient, and more empathetic. And perhaps the most powerful manifestation of this potential is in the field of training and education, where VR is all set to introduce a whole new paradigm. It's not hard to see why Immersive learning in healthcare, manufacturing, or in the retail industry offers an engaging, and contextual learning experience. Virtual Reality (VR), a computer-generated simulation that creates an immersive experience for users in a digital environment, has certainly become a popular method of knowledge sharing, and this has led to a huge investment in VR products. If numbers are your thing, let's be clear: the numbers involved are big; anticipating a multi-billion dollar business. Goldman Sachs Group, Inc. an American multinational finance company, predicts that hardware sales from virtual and augmented reality devices will reach $80 billion by 2025. And that's just the hardware.
Still wondering where exactly VR can help on the education and training front? Let's begin with a few examples: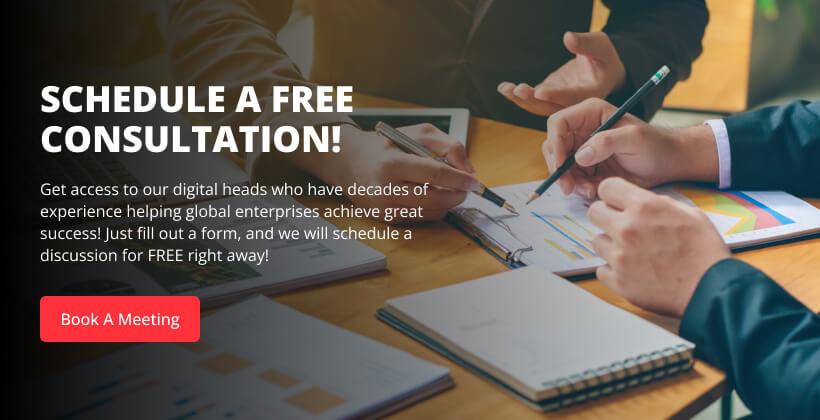 Oil and Gas: The oil industry can use VR for operational training as well as safety and emergency related training
Aviation: Immersive learning or VR training for flying a plane, flight simulators are used to train pilots by providing the virtual experience before actually flying a real plane.
Healthcare: Simulated surgeries help medical professionals to have an effective hands-on training
Which is why many organizations are adopting VR technologies to offer the great immersive learning experience and create a realistic framework to train their professionals for real-life scenarios.
In general, VR can help with on-the-job training and operational training in almost any domain. VR stands out as a differentiator in this regard as it can replicate reality in great detail, offering the opportunity to learn hands-on with clear spatial awareness, leading to a more engaging, effective, and memorable learning experience. Additionally, in many real life scenarios, live on-site training be dangerous as well as expensive. In order to reduce these risk factors and costs, virtual reality training is the perfect solution.
Benefits Of Virtual Reality (VR) Learning
The only way learners can have unquestionably immersive learning experience is if there is an element of interaction. Virtual Reality is a technology that creates a three-dimensional image simulation for an immersive experience to have exceptional upshot in learning and development. It simply blurs the lines between the real and digital world that allow learners to have the 360-degree view and ability to interact with the training environment. VR-based learning has opened countless opportunities for many professionals, not restricted to only gaming or entertainment world. Per Gartner's prediction, by 2020, 50% of the 50,000 largest businesses globally will have piloted or integrated immersive head-mounted displays (HMDs) for enterprise and customer use.
Benefiting Corporations: Companies are offering VR-based training to their employees. In addition to being cost-effective, VR also boosts the employee confidence and increases their efficiency and skills. Particularly for new employees, the initial training and onboarding can leverage VR effectively in many cases.
Participant Engagement: It is the most innovative model of learning which has made the whole learning process or experience more entertaining. Virtual Reality technology helps create a sensational experience that helps learners comprehend complex concepts and also boosts their interest and motivated them to participate in the training sessions.
More Personified Experience: Virtual Reality has the ability to create an intense participation in a virtual world. This high-quality interaction to touch or move the objects has always left the users dazzled. Evolving technology has enhanced the whole training experience by creating a more personified experience. For instance, architects are using VR to turn 3D modeling into virtual reality and quickly walk around the project plans envisioned.
Walmart Using Virtual Reality To Train Its Staff
Walmart, one of the world's largest retailers in U.S. is hunting opportunities in the virtual reality world to train its staff. They have begun with a 360-degree video that offers a real-life scenarios experience to the staffs in their training initiatives.
Staffs are asked to wear Oculus Rift headset which is linked to a video screen that can be seen by the trainer to guide the trainees and ask employees to make decisions based on the situation. This allows the instructor to deliver training at scale and has a potential to personalize each Walmart staff. Therefore, helping them to stay prepared for any kind of situations say like dealing with holiday rush crowds or cleaning up a mess in the store.
The VR training program was launched this year in January and so far they successfully expanded to 30 Walmart Academy training centers and are targeting 200 Walmart Academy training centers by the end of 2017. Walmart also anticipates that around 150,000 of its employees to go through this Walmart Academy training this year.
Industries Leveraging Virtual Reality For Training
We have talked about the benefits and the potential of Virtual Reality in learning and development. Now that the VR technology has developed so much, it has become accessible and affordable for more training purpose.
"Based on the increasing "range of devices such as a mobile handset or a fully immersive headset, 171 million people will use virtual reality in 2017 and it is estimated that the sector could see more revenue than the television industry by 2025."
-PwC
There are many industries that are trying to extract the best that they can from Virtual Reality and some of them are already specializing in this field. To name a few, industries like healthcare, retail, manufacturing, education, automotive, and so on. Watch this space for updates on detailed information about how different industries are benefiting from VR technology. We'll soon be back with all the new kinds of technology upgradations that VR would be offering us in near future.
The stage is all set for some sensational transformation in the industries utilizing Virtual Reality, and the world at large. Get ready!