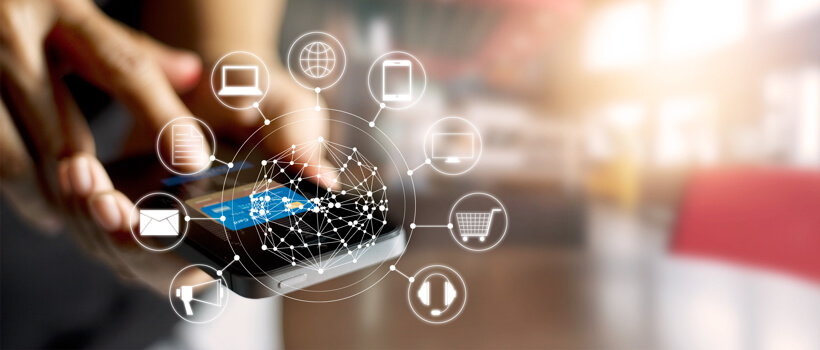 Table of contents
Introduction
Omnichannel has become an inevitable buzzword in every discussion centered around customer experience. And rightly so. The fact that most companies lag behind in their CX transformation only fuels the adoption of better engagement and experience strategies that's where omnichannel experience comes into the picture, amidst more strategies, of course. But in the pursuit of excelling at it, businesses often get it wrong. Where exactly? To begin with, by assuming that omnichannel strategy is all about having multiple customer touchpoints with consistent branding elements.
What exactly is an omnichannel strategy?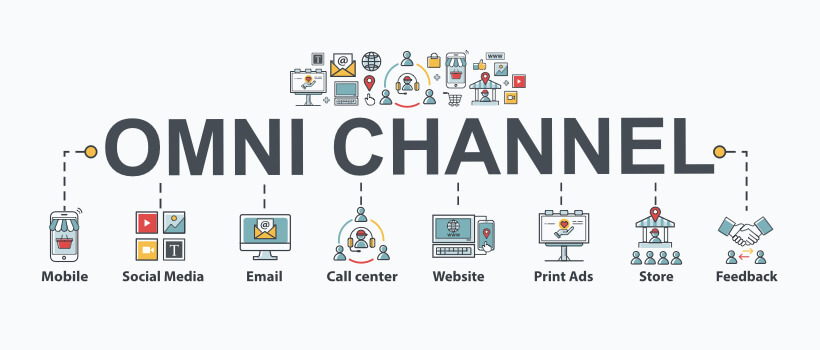 Integration, not just consistency. An omnichannel strategy is a cross-channel strategy that gives a continuous and integrated experience to users across multiple channels. Simply put, if a user leaves off from one channel and switches to another, he should be able to pick up right from where he left off.
Most enterprises treat omnichannel the same as a multichannel strategy. It is important to understand the key differences between them before strategizing to get either or both of them right. Omnichannel businesses streamline all customer touchpoints under a single platform. That means from planning and purchasing to marketing and managing customer relationships, all your online and offline channels get updated together and are on the same page. Whereas, in a multichannel approach, each channel is managed individually with a unique strategy of its own.
Another interesting thing to note here is that omnichannel marketing is different from omnichannel customer experience. Omnichannel marketing is about consistency in messaging and branding is consistent across channels. The strategy side of it addresses the customers includes merging different channels together and offering seamless and uninterrupted experiences.
Why is an omnichannel customer strategy important?
Did you know? Your customers aren't just open to embracing the omnichannel experiences by thinking of them as an additional value. They expect it as a necessity. Here are a few of innumerable reasons why an omnichannel strategy is important for every business:
Delighted and engaged customers

From a customer journey point of view, an omnichannel experience helps them interact with your brand smoothly, without the need for retaining or repeating information about the experience at the last touchpoint. This makes their interaction with your business smooth and intuitive.

Resource optimization

The number of times you need to interact with your customers through a dedicated resource comes down. Simply because you've already made their experience hassle-free. This significantly reduces the time and cost you would have incurred otherwise.

Friction-free customer journey

An omnichannel strategy helps you identify the various customer journey touchpoints clearly and understand what are the major points of friction that may cause customers to drop off. You can understand where they are able to navigate easily, where they face difficulty and how you can improve by tracking various touchpoints and using the insights to improve their journey.

Brand reputation

Your omnichannel strategy can serve as a long-term investment in building brand value. Happy customers are more likely to develop brand loyalty and recommend your brand to others as well. A better, stronger brand also means repeated purchase and competitive advantage- bringing you immediate monetary returns, too.

Unprecedented CX

Omnichannel strategy contributes to your overall CX. It helps keep your customers engaged and happy. At the same time, it benefits your internal operations too as it empowers your employees to work within a system that's intelligent, flexible and effective, thereby saving them time and efforts in dealing with mundane queries and tasks.
How can you get your omnichannel strategy right?
We talked about omnichannel strategy and how it can benefit your business. The question that remains now is HOW to get it right. While there's no definite single strategy that works for all businesses, we have listed the top and most common steps that apply to all businesses.
Conduct thorough research on buyer personas: If your omnichannel strategy isn't based on customer insights, it's likely to take a hit sooner or later. It is important to understand your customer persona- their demographics, behaviors, and more. This will help you identify different segments and target your audience well. You can not only improve your value proposition with the needs of your customers but also go for more targeted offerings and ultimately, accelerated conversions.
Improve customer touchpoints: It is important to understand customer sentiments at each stage of their buying journey. Once you get insights into how your customers are feeling at each touchpoint across different channels, you will be in a better position to offer better experiences by improving the preferred touchpoints and eliminating the points of friction.
Map your customer's journey: Even if it gets complex due to multiple channels involved, plot your customer journey map. Identify their first point of interaction with your brand and map the consecutive interactions and overall engagement up to final sales and beyond. You can leverage analytics tools to understand customer interactions better and bridge the gap between channels for a unified omnichannel experience.
Choose the right tools for each channel: Augment your channel capabilities by using the right technology stack. Place chatbot where you receive routine queries, implement live chat support where you receive sales inquiries, provide smart engagement tools to guide customers where they are more likely to get stuck, etc.
Collect customer feedback: Collect customer feedback and use it to develop an in-depth understanding of their preferences and behavior. Analyze it regularly to resolve friction and solve your customer's specific challenges.
Customer experience strategy isn't built overnight- it develops from consistent efforts and multi-faceted strategic aspects
A successful customer experience strategy isn't a one-time thing. Nor is it something that can be built in one shot. It's made from multiple aspects, each influencing your customer's experience in a different way. An omnichannel strategy is one of them. You need to continuously evaluate your strategy, considering the dynamically changing customer preferences and ensure that your CX strategy is attuned to deliver the best experience. We have worked with clients all over the world and helped them improve customer retention, obtain faster conversions, lower the cost of customer acquisition, enhance brand perception and much more by simply working on their CX strategy. If you're looking for help with anything CX, get in touch.