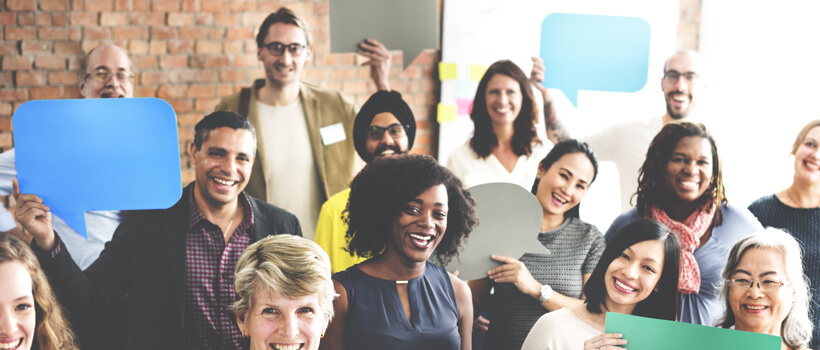 Table of contents
While developing a mobile application, one of the first decisions you need to make is whether it will be a native, web, or hybrid app. With multiple pros and cons of each type, it becomes difficult to decide which one is right for you. Your decision should ideally depend on key factors such as budget, time to develop, user experience, ease of maintenance and developer skills. Since mobile development keeps evolving, cross-platform applications have become a popular choice, as they are easier to update over continuous iterations.
What are cross-platform applications?
Cross-platform are those that can run across multiple operating systems, such as iOS, Android, Universal Windows Platform and Web. With changing preferences and shifting loyalties, having the same footprint across major platforms is crucial for businesses to retain and engage customers. Cross-platform development has thus emerged as an indispensable strategy for enterprise leaders.
Why is it important?
Cross-platform development enables companies to create low-cost custom applications that are secure, stable, effortless to maintain and easy to iterate, thereby facilitating faster development cycles and quicker time to market compared to traditional app development undertakings.
With cross-platform applications, you can achieve:
Wider access to the target audience
Reduced development cost
Easier maintenance
Quicker development process
Reusable code
Faster time-to-market
Frequently asked questions
[x]cube LABS, with its decade-long history of helping enterprises multiply their businesses with the right app development strategy and execution, recently organised a strategic session where some of the top tech architects came together to discuss questions they face often. We present their thoughts below which would be beneficial for professionals to plan their mobile initiatives right.
How cost-effective is it to choose a cross-platform application over native application?
Other factors remaining same, in most of the cases you can build a cross-platform app for only 60% of the cost that it takes to build native building apps separately for multiple platforms.
Are cross-platform apps recommended for gaming as well?
Gaming works differently. For enhanced user experience, it is recommended to build them separately for each platform so that the native platform features can be utilized to their full potential, which might otherwise perform poorly on other platforms.
What factors should I consider in deciding whether to build a cross-platform application or not?
Primarily, you need to decide the purpose of your app. Then decide on how the UI is expected to perform. If your application requires gaming-level animations or is expected to deliver high performance overall, then native apps are the right choice to go with.
What is the impact of content size on my cross-platform application?
The app size of cross-platform applications is large as compared to native applications.
Which category of applications is recommended for cross-platform development?
Non-heavy B2C applications are the ideal choice for cross-platform development. For heavier applications, native apps are recommended.
Which platform is more secure- native or cross-platform?
There isn't much difference on that end. Both offer a secure environment.
How much is the deviation in native and cross-platform apps when it comes to time to market?
Cross-platform apps can be delivered approximately 20% faster when it comes to time-to-market.
Conclusion
Cross-platform mobile apps are installed on your device, just like any other app. What differentiates them is the fact they retain elements from their native and web apps counterparts. Since technologies like Javascript, Dart and .Net are easier to maintain as compared to Android and iOS, cross-platform applications are often the first choice when developing applications that demand continuous iterations, easier maintenance, faster time to market and a lighter content and UI design.