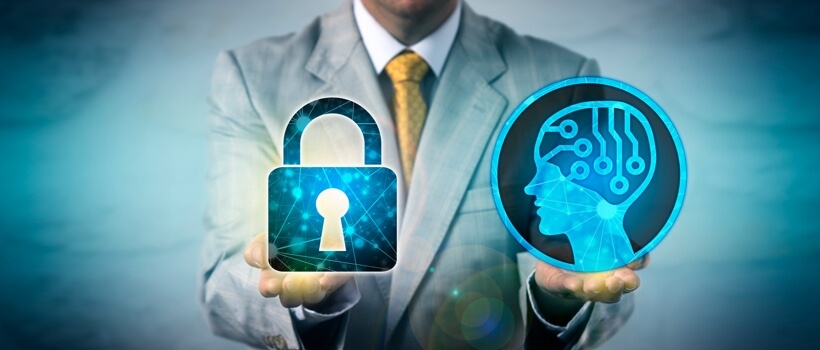 Table of contents
On April 29th, 2021, hackers breached the networks of Colonial Pipeline Company through a virtual private network account. About a week later, the hackers sent a ransomware note that demanded cryptocurrency. What followed was a complete shutdown of the entire gas pipeline system in its 57-year history. The Colonial pipeline supplies nearly half of the East Coast's gasoline and because of the shut down it had for several days, there was gas panic-buying, shortages, and price spikes. The attack happened due to a breach through a leaked password to an old account that had access to the virtual private network (VPN) used to remotely access the company's servers. It was undoubtedly one of the largest cyberattacks ever on an American energy system and definitely brought to light how vulnerable the world is when it comes to cybersecurity. Businesses, governments, and individuals are taking measures to become more resilient to such attacks in the future and adopting various smart solutions as well. But guess what? Cyberattacks are getting smarter, too.
Recent AI-assisted cyberattacks
AI-assisted cyberattacks are becoming a rising security concern for everyone around the world. While cyberattacks are quite known, one may feel that AI cyberattacks are not as common. But the fact is that Artificial Intelligence cyberattacks have happened in the past and continue to happen. Hackers are leveraging machine learning algorithms and botnets and launching them across the web.
Taskrabbit, IKEA's Gig-Economy Home Service Marketplace, Gets Hit By Hackers

Social security numbers and bank account details of nearly 3.75 million people were extracted by hackers in the attack on TaskRabbit in April 2018. The hackers used an AI-powered botnet that performed a DDoS attack on TaskRabbit's servers. The consequences? The entire site was disabled until security was restored and an additional 141 million users were affected.

A botnet of over 20,000 WordPress sites is attacking other WordPress sites

Not long ago, around 20,000 WordPress sites were infected with a botnet which was feared to have granted the hackers access to critical personal information of users as well as their credit card numbers.

New Instagram Bug Raises Security Questions

In 2019, many Instagram users reported that they were locked out of their accounts. Instagram didn't release detailed information or confirm the root cause but it was speculated that hackers used AI to scan potential vulnerabilities and carry out the attack.
These are just a few of the many incidents that have taken place over the past. And there's no stopping yet. Just in case if you believe that having the basics of security checks such as firewalls, malware scanners, and secure CMS covered will guard you against cyberattacks successfully, think again. AI-assisted cyber attacks will only get worse.
What is driving AI-powered cyber attacks?
AI-powered cyberattacks are known to "supercharge" cyber attacks. Over time, they learn what types of attacks are more successful. The notorious Emotet Trojan is a fine example of that. Once considered rare, AI attacks are increasing every day. The reason behind this increase is simple- the same reason why AI is preferred over human efforts when it comes to solving problems. AI can reach (read: attack) far more computers than humans in the same amount of time. If one is using machine language, the cyber-attacks become more unpredictable, efficient and can surpass planned security efforts as well by learning on their own. AI cyberattacks are so fast that they don't give cyber security teams the time to respond to incidents timely and can go on with repeated attacks without getting tired, unlike humans. As for the cost involved, AI bots are less costly as they don't need to get paid. Another key reason is that it allows hackers to remain hidden and operate remotely, keeping them safe from getting caught. All these reasons are driving the use of AI in cyber attacks.
The flip side of AI in cybersecurity and why you should implement AI in cybersecurity
According to a report by meticulous research, Artificial Intelligence in cybersecurity is expected to grow at a CAGR of 23.6% to reach $46.3 billion by 2027. Implementing AI security measures help in taking preventive measures, proactively, making cyber security efforts more effective, and reducing the time taken to respond to incidents. Artificial intelligence is already changing how cybersecurity is addressed across all major industries by providing solutions that can analyze and respond to attacks in real-time, thereby improving the overall security. Here are more reasons why you should consider implementing artificial intelligence in your cybersecurity efforts:
Automation: AI can learn and be proactive. It can automate repeatable tasks and eliminate the element of fatigue which may arise in security personnel
Up-to-date arsenal: AI is an effective tool that continually learns and updates itself. This makes it a very useful security tool in your technology arsenal
Deeper investigations: One of the biggest advantages of AI is that it can read both unstructured and structured data, thereby giving more information you need to reduce time to detect and time to respond to incidents
Thorough investigations in less time: AI allows thorough and consistent investigations through automated data mining quickly and allows analysts to focus on strategic threat investigations
Alert prioritization: AI enables quick discovery of false negatives and false positives which helps analysts attend to alerts effectively by focusing on the most critical ones first and also reduces the chances of missing out on critical incidents
Better Vulnerability Management: AI quickly identifies vulnerable points in business networks and helps businesses take preventive measures by focusing on important security tasks
High data center uptimes: AI has the capability to alert before there is any major software or hardware fault so that it can be taken care of before any damage is done. This ensures a high uptime of network and security systems linked with it
In one of our reports titled The Secrets to Building a $100 Million IoT Business within 5 Years, and More!, we have extensively covered how smart digital solutions can be secured against various risks. We have also highlighted potential security weaknesses and targets and how you can start securing your solutions right from the development stage. Know all about how you can adopt top-notch security measures in this free report.
Some early adopters of Artificial Intelligence in cybersecurity
We've been seeing how Artificial Intelligence is leveraged across various industries to overcome many challenges, what we are yet to see with the same intensity is its application in cybersecurity. A lot of leading companies have already implemented AI to secure their ecosystem from threats and vulnerabilities. While it hints at their far-sightedness, it also creates an example and a proven model for other businesses to follow without giving thoughts on how it could benefit them. Here are few examples of early adopters of AI in cybersecurity:
Google: We have already seen how Google puts suspicious emails in the spam folder and alerts you if it finds anything suspicious in terms of login or data access. Not so surprisingly, Google has been using machine learning to filter suspicious emails ever since it was launched. Since then, deep learning technology has allowed it to evolve and get better
Balbix: Balbix is an AI-powered solution that delivers continuous and real-time predictions and analysis and alerts for vulnerabilities making it easier and more effective in controlling breaches. This also makes cybersecurity teams more efficient and potent by taking care of repetitive tasks and allowing them to focus on other critical tasks
Darktrace: A leading AI company, Darktrace, provides cybersecurity software powered by ML to analyze network traffic information and understand the behavior of each user and device. Based on the inputs and other training datasets, their software detects even a vital deviation from normal baseline user behavior and alerts the company
Challenges in implementing AI in cybersecurity
Even though it is ideal to implement Artificial intelligence in cybersecurity, it can sometimes get a bit challenging to do so especially if some common constraints are not considered initially.
Cost considerations: In the long term, the RoI from a robust AI-powered security system will be quite high. However, deploying and maintaining AI cyber security systems might require a lot of investment, depending on the size of your organization
Lack of available data sets: AI cyber security models rely heavily on different data sets to evolve and be more effective. If you do not have an initial data set available, you might need to buy different types of data sets which would be an additional cost
AI works both ways: Just like you, hackers are also making their algorithms more advanced by using AI. that can successfully breach your AI secured systems. Chances are that their AI-driven attacks might become resistant to your security algorithms
Can't be completely relied on: Even though AI increases cybersecurity a lot more than human monitoring alone, they are still advanced enough to operate independently and require some level of human intervention
Conclusion
Undoubtedly, business leaders and cybersecurity professionals are acknowledging the scope of Artificial Intelligence in cybersecurity. But as of today, the solution can't address all the problems and threats posed by hackers. Artificial Intelligence and Machine Learning are improving cybersecurity but at the same time, they are also being leveraged by hackers to commit cybercrimes to an extent that may no longer require human intervention from their side at all. The ideal thing to do would be a mix of both AI-powered cybersecurity as well as a human intervention that can synergize the intelligence to operate not just on a technology level but a strategic level as well.