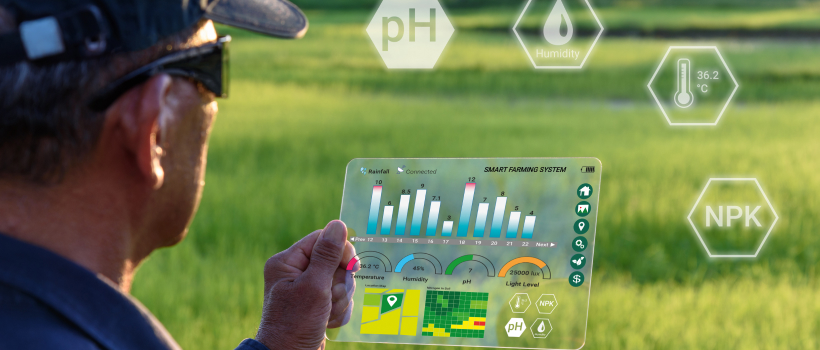 Introduction
With the onset of the Fourth Industrial Revolution, technology continues to seep into various sectors, including the agriculture industry. This article will delve into one of the pivotal innovations driving agricultural growth – the Internet of Things (IoT) in agriculture, specifically its symbiosis with sensors for smart farming.
The Power of IoT in Agriculture
IoT in agriculture has been a game-changer, with sensors playing a crucial role in enabling precise, real-time monitoring and data collection. The use of IoT technologies helps farmers monitor field conditions without manual intervention and gather accurate data to optimize yield, reduce operational costs, and minimize environmental impact.
Sensors: The Eye of Smart Farming
Sensors form the backbone of IoT in agriculture. These tiny, technologically advanced devices monitor various environmental factors like soil moisture, temperature, humidity, and pH levels. Connected to the IoT network, they can transmit real-time data to a centralized system for analysis, enhancing efficiency and productivity.
The role of sensors in smart farming is pivotal, as they allow farmers to monitor their crops' health and their livestock's well-being round the clock. From soil moisture sensors that prevent overwatering to temperature sensors that monitor the optimal climate for growth, they equip farmers with vital information, creating a seamless blend of technology and traditional farming practices.
Benefits of IoT and Sensors in Smart Farming
IoT and sensors bring numerous benefits to smart farming. Let's delve into a few of them:
Precision Agriculture: With IoT and sensors, farmers can make informed decisions about the right quantity and time for fertilizers, water, and pesticides, leading to sustainable farming and reducing resource wastage.
Livestock Monitoring: Using wearables and embedded sensors, farmers can monitor the health and location of their livestock, predicting illnesses early and improving animal welfare.
Smart Greenhouses: IoT-enabled sensors regulate and control the environment within the greenhouse, reducing human intervention and increasing productivity.
Real-time Monitoring: Farmers can monitor their farms remotely, receiving real-time notifications about any anomalies, leading to swift decision-making and immediate action.
Data-Driven Decisions: The ability to analyze vast amounts of data gathered by sensors allows farmers to make evidence-based decisions, increasing yield and profitability.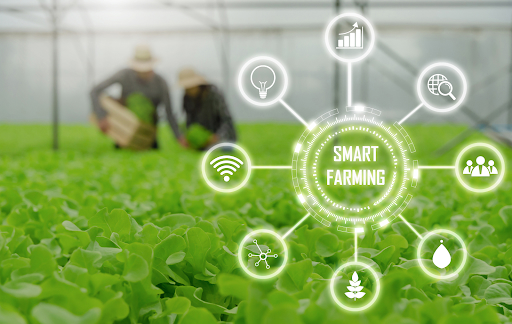 Challenges and Future of IoT in Agriculture and Smart Farming
Despite the enormous benefits, integrating IoT in agriculture does come with its own set of challenges. Infrastructure cost, lack of technical know-how, data privacy, and security are some of the obstacles that need addressing.
Nevertheless, the future of smart farming, driven by IoT and sensors, looks promising. As the world grapples with population growth and climate change, efficient agricultural practices are becoming more crucial than ever. Innovations in IoT and sensor technology are continuously emerging, making smart farming more affordable and accessible.
Conclusion
The use of IoT in agriculture, particularly the integration of sensors in smart farming, is transforming the agricultural landscape. As we move towards a more digitized and automated world, the fusion of IoT and sensors will continue to evolve, paving the way for a sustainable, efficient, and productive future in farming.