PARTNERSHIP HIGHLIGHTS WITH AWS
[x]cube LABS has established a strong relationship over the years with AWS both on technology and consulting fronts in the domains of Mobile Apps, IoT and Cloud.
From a technology standpoint, we have hosted our customer engagement platform Upshot.ai using the AWS cloud. Some of our marquee clients like Panini, ITC, Amway, etc. are using the Upshot platform to drive customer engagement, and the AWS Cloud has been an integral part of our successful deployment of these solutions for our clients.
We leverage core AWS services like AWS IoT, Lambda, Gateway, RDS, EC2 on our projects, delivering highly flexible and scalable solutions for our Clients. As we continue to offer innovative solutions to our enterprise clients, helping them navigate complex digital transformation journeys, the AWS technology stack continues to be a critical component of our offerings.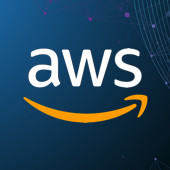 TRUSTED PARTNER FOR AWS
Delivering Technology and Strategy Innovation for Enterprises
View More