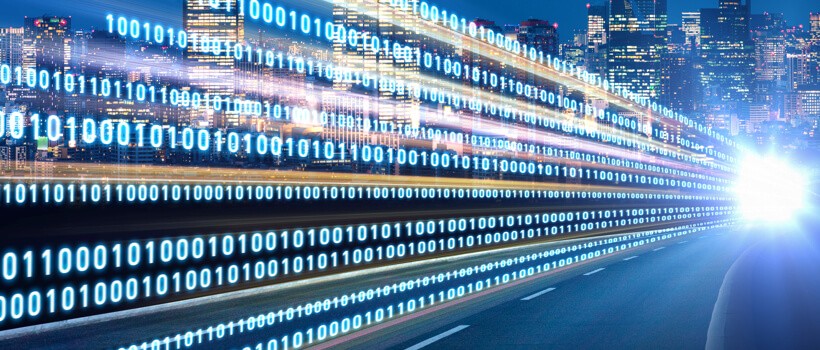 This new era of digital transformation brought about by the emergence of new technologies like mobile, cloud, analytics, Internet of Things etc., is highly reminiscent of the e-business era. There are many business opportunities to pursue, enabling technologies to be utilized, and customers to be influenced.
The key difference, however, is that IT is becoming a core and essential part of today's products and services and is opening up, even more, possibilities for business innovation. One of the most important aspects of the disruptive trend that is being observed is its ability to enable digital transformation across the business.
The major focus area within this transformation sphere is the development of "omnichannel" or "digitally connected multi-channel" capabilities. To deliver a seamless, consistent, integrated and holistic customer experience is the goal today.
Figuring out what digital means for your business is hard enough. However, translating that into what you need to do, in what order and subsequently driving the enterprise-wide transformation makes for a daunting challenge.
This discussion delves into the key considerations that underpin a successful digital transformation in virtually any organization. The following seven initiatives serve as building blocks to a successful and profitable digital transformation strategy:
1. Digital Is A Fundamental Change
It's an elemental change in traditional siloed businesses evolving to become truly agile, flat and much more accessible. You need to expedite new business models.
There is quite a bit of widescale digital ratification happening right now – and a large part of the market is planning and executing efforts. Seize the opportunity for innovation, but you need to plan for quick adoption to gain the maximum market advantage. The need for agility has never been greater and the embracement of new technology has never been faster.
However, unlike other traditional marketing methods, the successful adoption of digital necessitates an intelligent cultural change. Change does not come easily. It starts with concrete steps and actions.  And, those behaviors and actions must be adopted, in priority, by top management.
2. Simple Yet Different
In an era of unprecedented ramification,  businesses are becoming more dynamic and distributed with trends like cloud, mobile and social. All this leads to complexity so, we need to simplify to deliver the messages we want while making it easy for audiences to listen without having to connect the dots along the way.
Simplify everything in order to deliver IT as a service.There is a need for simplicity in infrastructure. And, it is not just the channels serving the customer that need to be simple. The services portfolio, pricing and network availability all have to be in sync to be able to deliver the expected simplicity. Bridging the gap between an ever more complex IT and network environment and a simple customer experience requires a holistic approach to digital transformation that must be grounded in strategy throughout.
Simplicity is the foundation of Digital Transformation. If businesses cannot simplify they cannot react to the market faster and cannot innovate.
3. Build Quick And Automate
Automated build, configuration administration, and translation  tools are already being adopted, but many still require extensive, time-consuming scripting, which is prone to human inaccuracies
Rapid product release cycles include real customer understanding and real customers. These digital sprints create visibility and credibility for your digital transformation. More importantly, as you release these improvements into the market, you'll listen to real customer feedback which will allow you to kick off your own righteous cycles of continuous improvement to your processes and iterations of your digital strategy. One of the most critical success factors for any digital transformation is gaining cross-functional patronage.
4. Attract Talent For Digital Transformation
The success of any middle market digital transformation plan articulates on the ability of an organization's workforce to implement it to full capacity. As a host of new digital channels and technology are introduced, it's essential that the right people are in place to operate them and make sense of the greater incursion of customer data. All the technology in the world won't deliver results without the people to drive it.
On the marketing side, new potentialities are required to build coercive content, leverage new channels and analyze customer data. An overall shift to a more viable approach also needs to take place for marketing to deliver lead flow and revenue.
For sales, reps need to be prepared for a higher level of interaction, delivering greater value and insight. Sales must possess the commercial acumen and tech savvy to effectively leverage this data in order to deliver a new level of relevance and value.
Plans for digital transformation should strategically address talent retention, with steps in place to either expand the skill sets of existing employees or to target experienced consultants and technology resources to speed and optimize the digitization process.
5. Maximize Data & Insights: Data Integrity and Integration
The process of designing end-to-end customer experiences that are digitally enabled kicks off when a customer is made aware of your offering and closes out at fulfillment, only to start again (or never stop) in an endless stream of feedback loops. This generates insights and leads to improvements.
Every part of your business can generate data, which provides intelligence for other parts of the business, whether these are customer experience metrics or process improvement stats from your production facilities.You need to deliver data that informs business decisions.
It's imperative that companies who want to go digital understand that digital businesses are data-driven. The virtuous data cycle is one of the continuous improvements and is constantly evolving performance and customer satisfaction.
6. Know What Your Customers Want…Adopt Continuous Delivery
In today's internet-enabled world, it is no longer optional to be customer centric.
Companies such as Facebook, Amazon, Google and Twitter have delivered a high-quality user experience to today's consumer. Quality becomes paramount in an era when a customer of several years can be lost overnight if an app crashes or there is no continuity between the physical and online store.
In e-commerce companies, communications must be even more personalized and relevant to increase the chances of opening emails, clicking on links and engaging in conversation, much less in creating conversion. Choose one or a few projects that offer a mix of both, least effort and great value to your customers.
7. Planned & Thoughtful Digital Strategy
The organizational transformations and the digital strategy required for your enterprise are not only a business plan with digital added in, it's a digital operating system for your business. Hence, it has to focus, not just on technology or marketing, but on the whole range of people, processes, and policies that will allow you to operate your business successfully in a digital world.
The digital transformation journey often marks a pivot or a move into unfamiliar territory for most existing organizations. As the digital market is moving so rapidly and in such unpredictable ways, it's essential to get strategic advice from experts who have helped other organizations disrupt themselves profitably.
Ultimately, your digital strategy will come into focus when you don't just ask, "What will digital do for my company?" but rather, "How will digital add value to my customers?"
Possible Challenges In Your Digital Transformation Journey
– Why is a change needed?  Creating a vision for the digital transformation journey
– Enterprise leaders need to share and buy into that vision
– The cultural transformation required to get the entire enterprise focused around the execution of that common vision.
– Need for new skills and competencies (such as data scientists and analytics professionals) that are in short supply.
The pursuit and embrace of revolutionary gains in efficiency and automation have long been cornerstones of business success. The ability to keep up with the rapid and sometimes disruptive pace of change often determines the degree to which an organization both thrives and ensures its pertinence into the future. Companies must compete against similarly-sized counterparts, and also against larger enterprises able to fully leverage economies of scale and smaller industry players capable of the nimblest of operations.
To meet these challenges, many organizations are considering digital transformation strategies that maximize the use of technology across the enterprise. It's imperative that the shift towards a fully digitized and automated environment must be approached with careful consideration to ensure long-term sustainability, full-scale user adoption and maximum return on investment (ROI).
Without a doubt, enterprises that have digital DNA embedded in them have turned out to be leaders in the past year. However, the pace of transformative changes will continue to sweep the market and only the toughest and the most 'digitally innovative' will survive the onslaught. Not having a digital blueprint is a risky game to play right now. You're encouraging disruptive competition into your business. Remember, those "born in the cloud" will always do it economically. If your approach to transformation is to launch disintegrated initiatives that don't adhere to a single vision or blueprint, it will never get off the ground.
The journey to Digital Transformation demands enterprises to take immediate action while also planning a strategy for sustained improvement down the road. Thinking through the key shifts mentioned above, taking the time to educate the business and then creating a clear transformation vision and guideline will be the key to delivering organisation-wide transformation success.