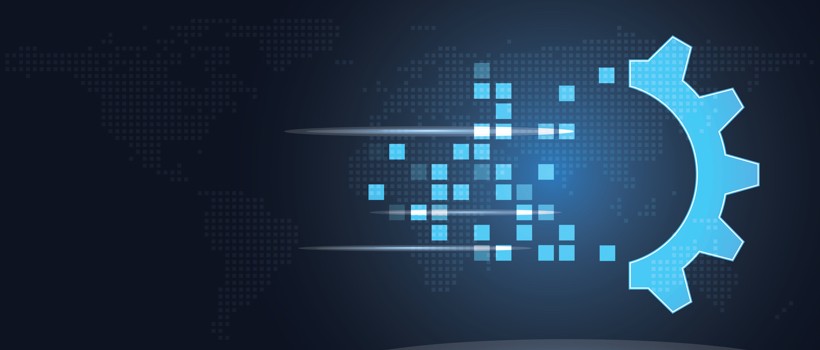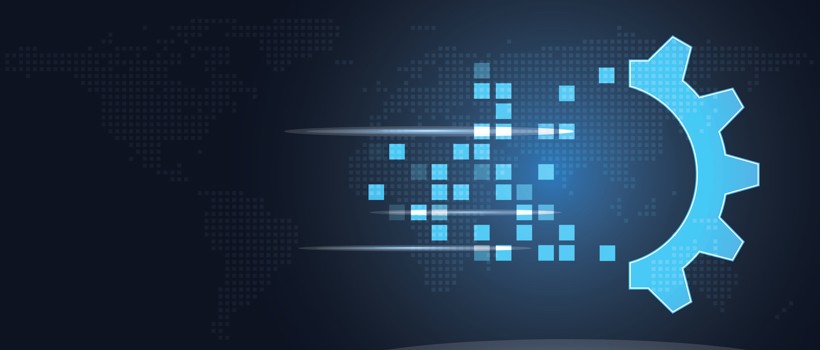 When we talk about digital transformation, the quote from Richard Rohr sums it up completely. "The business world is changing so quickly that it can be hard to keep up" – but the businesses who accept the culture of change and transformation are well on their way to solidifying their prospects. So far there has been much talk on this aspect, and many attempts made to define it by discussing the current state of adoption of digital technologies. However, now, we should take a look at the different stages an organization goes through to achieve digital transformation and what plans and thoughts are involved in this journey to realize real change.
While the addition of new software applications provides a competitive advantage within the marketplace and stands out as the cornerstone of digital transformation. Therefore, to facilitate these game-changing innovations and digital transformations, enterprises need to rethink how they consume infrastructure by taking advantage of the resources that drive change.
Design Thinking: The Essential Ingredient for Digital Success
This innovation philosophy (read as Design Thinking) is rapidly gaining sway with ever-increasing C-suite executives leveraging it as a critical part in developing their IT and product development strategies. But what exactly is design thinking and how are the leading CIOs/ CTOs harnessing its power to leverage and build enhanced business value?
According to Gartner, design thinking practitioners observe and analyze user behavior to gain insights into their needs and wants. Thereby, they create digital products to acquire and retain customers based on the information they have. This sounds fairly simple. However, there is another dimension to this. Let us try to understand and appreciate the same. Design thinking is closely related to human-centered design — so much so that the terms are often used synonymously. Experts tend to differ both on the degree of difference between the philosophies, as well as whether there does exist a difference in practice.
Experts, such as Gartner analyst Marcus Blosch, say human-centered design is an umbrella term under which design thinking sits. If a human-centered design is a philosophy that puts people at the center of digital solutions and services that are being designed, design thinking includes the best practices used to build those solutions. "It's about finding out people's behavior, motivations, and needs and coming up with solutions and services to match," according to Blosch. The human-centered design includes practices such as social network analysis or historical analysis. "The toolbox is wide and varied," Blosch says.
On that score, Shelley Evenson, managing director of Accenture's Fjord design consultancy, agrees. Evenson says that human-centered design falls under design thinking. "But they are really the same thing," she says. Both leverage aspects of anthropology, sociology, and psychology to meet consumer desires.
Therefore the expression "starting with the customer and working backward" is the ethos from which design thinking springs. While it may look like common sense, enterprises have long taken the build-it-and-they-will-come tack.
For design thinking to succeed, it does require a culture change, and for that to happen, we also need to incorporate the best practices which help foster innovation as companies seek to renew themselves frequently to keep up with the pace of change and avoid the pitfalls which keep projects from succeeding. Those include:
Problem Framing: Earnest teams are often in a hurry to fix a problem without fixing its root cause. They don't understand the scope of the issue plaguing their organization. Chris Pacione, CEO, LUMA Institute recommends firms "question the question" by exploring new ways of framing the problem accurately and ensuring teams are on the same page. "Teams that understand the real opportunity in the first place have a chance of success," he says.
Empathy: One of the primary reasons why projects fail is the lack of understanding and compassion for stakeholders the initiatives intend to serve. Capturing insight isn't easy, as end users don't share a collective intelligence. Enterprises must design solutions keeping in mind those who install, repair or maintain them. This is where contextual inquiry and participatory design techniques come in handy.
Iteration: Corporate governance, which is linear-minded, tends to stifle innovation, which requires iterative approaches. Enterprises must allow for multiple failures associated with large or novel ideas. The faster time to market as a rule is unimportant in this day and age. Enterprises that iterate the quickest and do it well will win.
Project Failure Points: It is critical to identify areas that aren't working and fix them. That's one of the advantages of iteration; designers and engineers can fix bugs and ux design quirks on a rolling basis, from the inception of minimally viable products to fully-baked commercial solutions.
Collaboration: Enterprises today are living under the constant threat of disruption. They have to come up with excellent ideas and need to collaborate with other departments, plus their clients, to get them implemented. Moreover, share the best practices of working that are more visually imaginative and creative.
Exploring Digital Myths
Digital transformation possesses the capacity to be transformative; when done right, a digital transformation can enable your business to earn significant, and well-documented, benefits. However, with many things IT, there comes a tendency to get caught up in the hype and not being able to see and think through the hard truths of execution until the promise doesn't live up to the expectation.
The fundamental concepts and strategies of digital transformation are not new and have been tried and tested for some time now. "The idea of rethinking how an enterprise uses technology in pursuing new revenue streams or business models has been central to business, and it continues to build and accelerate in the transformative age of digital today,'' notes Michael Kanazawa, at Ernst & Young. For those who have been continuously innovating and leveraging new technologies, there is no hype, he adds. "There is a constant push to innovate business as fast as new technologies enable breakthroughs in value and business performance, and that's a journey," he says, "not a moment in time to be hyped."
Here are the seven myths about digital transformation by industry, business, and IT experts to reflect upon :
Myth No. 1: Digital Transformation Is an IT Function
New and emerging digital capabilities are affecting all areas of an organization. It's important to remember that the change is just as much about leadership as the technology, says Janice Miller, director of leadership programs and product management at Harvard Business Publishing Corporate Learning, a leadership development firm. Also, digital technology needs an entirely new mindset that needs to be borne by each member at an enterprise level. Most of the times this change is narrowed down as mere software implementations which fail to realize the potential that was envisioned. Therefore, it's not only about the right team, but a pan-organization culture that is willing to accept meaningful change.
Myth No. 2: Real Transformation Is a Blue Chip's Journey
The truth is that real transformation comes from disruptors who do not possess or have a large market share. Large corporations think that they can dominate their industries, the reason being they have been successful in the past. However, even established companies like Starbucks are trying to stay competitive by continually looking at their processes and making changes, experimenting with their stores.
Most companies do not look at or create process maps; only when they start losing market share that they try out new things to remain competitive. Therefore, digital transformation ignites and works best when the conditions are tough.
Myth No. 3: Digital Transformation Is About Reducing the Workforce
As digital transformations often make use of emerging AI and machine learning capabilities, many believe that the end game of digital transformation is fewer roles for humans. "However as good as AI and machine learning might become in the near future, you still need human beings," says Andy Bennett, senior vice president of IoT EcoStruxure at Schneider Electric, a Paris-based corporation that focuses on energy management and automation in buildings and other structures.
The truth is that with more automation and analytics put in place, there will be a need for more human beings to drive the algorithms. While there is an inherent belief associated with data analytics and AI that it will result in equipment not breaking or not requiring any service, factually this is not the case. We could pre-empt and get to things just in time to fix it which would then definitely require a capable workforce ready to deliver.
Myth No. 4. Digital Transformation Is All About Technology
There is a widespread perception that businesses need to bring in new tools, models, and skills to compete on a new playing field, says Seth Robinson, senior director of technology analysis at CompTIA, a nonprofit trade association for the technology industry.
CompTIA research shows that while businesses have an appreciation for strategic IT, they are not necessarily prepared to execute on that vision, he says. 78% of the firms surveyed say they are using technology to drive business outcomes, but only 28 % are extremely confident in their ability to apply technology to business goals, says Robinson.
Myth No. 5: Executive Buy-in Is a Must Thing
For any project to be successful, you need buy-in and continuous support from upper management; digital transformations are no different. Senior executives are mostly reluctant to give the go-ahead to these projects because they are often complex and daunting, says Andriole, who is also a business consultant.
"It's more about lip service than it is about reality." And often, they have the "if it ain't broke, don't fix it syndrome." In those instances, Andriole suggests looking inward. He poses the question; What do you really see?" If there is no real reason to deploy a digital initiative or commitment on the part of management, he says, don't do it.
Myth No. 6: Digital transformation brings IT-business harmony
"Successful digital transformations require collaboration between IT and the business, but if you think IT-business harmony is the guaranteed outcome of a digital transformation, you may want to think again," says Schneider Electric's Bennett, "I think it's a fallacy. They don't get along very well. They come from very different starting points. People really forget there's a fundamental human road bump that's in the mix that will take years and years and years to work through. It's a big change management issue to work through."
Myth No. 7. the Digital Journey Ends at the Implementation
Dan Doggendorf has learned from experience that digital transformation is not always the silver bullet for solving a business problem. Doggendorf, vice president of business operations and CIO for the Dallas Stars NHL hockey team, says his eyes were opened after the deployment of a new phone system with reporting capabilities to track sales data. As they began looking at systems, he says "requirements started getting bigger and bigger, and when [sales executives would] see a demo, they wanted more."
IT bought a system with a lot of functionality, "and quite honestly, the only thing they use is the dashboard," he notes. There are very few organizations who do a post-evaluation on technology deployment to glean what it has done for them and what the ROI is, Doggendorf observes.
Understanding Digital Transformation Drivers
Enterprises often embark on digital transformations to counter the potential for disruption from incumbents and startups. Consider Amazon.com's steady march across nearly every retail vertical. This has added to the consumer expectations for not only how quickly they receive goods, but the consistent availability of products, says Tyagarajan.
Taking a cue from Amazon.com's playbook, retailers like Target and Walmart are using algorithms to complement logistics and ensure that anything from food items to beauty aids quickly makes their way from local warehouses — to replenish their stores before they run out of stock. "Retail and consumer goods need to reinvent themselves to meet ever-changing customer needs continually," Says Genpact CEO, Tiger Tyagarajan.
Staying ahead of the competition with new technology offerings is another digital transformation driver. For example, restaurant chains such as TGI Fridays and IHOP, fearful of being rendered irrelevant by hipper, more tech-savvy boutique brands, are experimenting with virtual helper applications such as Google Assistant and Amazon Alexa to facilitate mobile ordering, in hopes that millennial customers will cling on to their brands.
Transforming products into services is another critical motivation. Digital twins, for example, are a new reality in the manufacturing sector. Organizations from General Electric to Boeing and McDermott International are creating software versions of their physical assets, ideally to generate application revenue.
Think about the disruption Uber has brought into the transportation sector, literally forcing everyone from taxi companies to car rental service providers to automakers to incorporate similar ride-sharing or other on-demand services, including bikes and scooters, into their business models.
How to Optimize and Put Costs Under Control
CIOs must reconcile legacy investments for which business value has not been adequately tracked. Driving digital change is hard when you don't have your financial house in order; it is imperative to do so before tackling or initiating any innovation in support of a digital transformation.
"CIOs are under a lot of pressure right now; there is a ton of expectations around digital transformation and CIOs are figuring out how to move money left to right in a way that is responsible," says Trevor Schulze, former CIO of chipmaker Micron.
The trick, Schulze says, is figuring out how to shift money tied up in legacy investments to innovation. "We had to control costs but at the same time, invest and be strategic," Schulze says. "But we didn't have enough insight into where the money was being spent."
By implementing a technology business management (TBM) taxonomy and accounting software from Apptio, Schulze was able to identify contracts to phase out in favor of cloud services and innovation investments. Increasingly, RPA, ML, and AI are being brought to bear on such challenges, as underscored by Genpact's partnership with Walmart.
Conclusion
Change is difficult for any organization. Once it is underway, the going can be sluggish and slow. However, in an era of Digital Darwinism where businesses must "adapt or die," ignoring change is not an option. With a lot of work to be done, it starts by making the case, ringing the alarm bells, and creating a sense of urgency that puts threats and opportunities front and center. The pace of technology isn't slowing. In fact, it's only accelerating, and its impact on customer and employee behavior (and expectations) is happening faster than most enterprises can comprehend or react.