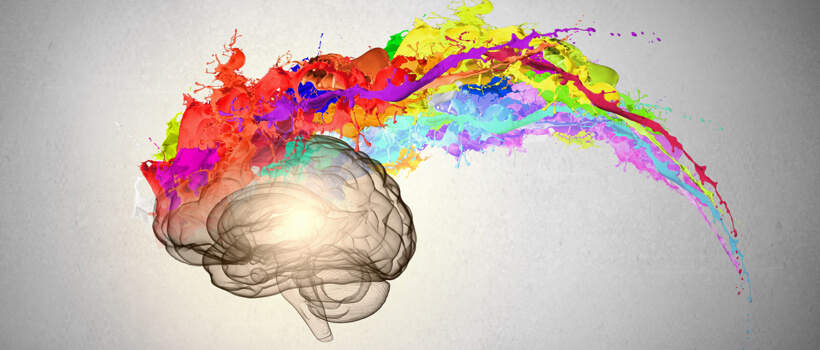 Design thinking goes beyond a framework or approach. The most difficult problems can be overcome by you and your team through design thinking, frequently with a successful solution at the other end.
The value of design thinking has been steadily rising in the contemporary world as time goes on. Modern customers have rapid access to international markets. The distinctions between physical and digital encounters are by design.
The user experience of your app is primarily affected by the mobile app design, which is why it is crucial to the success of your app. The way your app appears and functions has a significant impact on how a user interacts with it.
What Is Design Thinking?
Design thinking is a method that focuses on finding solutions and is essential for improving the user experience and comprehending what the user wants. It's the capability to use competing viewpoints to generate new answers. It refers to striking a balance between a product's desirability, technical viability, and economic viability. It also offers a fresh approach to solving the issues. The five steps of the iterative, human-centered design process are defining the problem, researching, ideation, prototyping, and testing.
Instead of focusing on problems, like in a problem-based approach, design thinking focuses on solutions. The problem-based thinking approach focuses on identifying barriers and constraints that contribute to the existence of a problem.
What Is Its Importance In Mobile App Development?
Innovative thinking requires innovation and creativity to satisfy customers' unmet needs. Every successful IT company knows UI and UX are vital to creating mobile apps that offer a distinctive user experience.
Consumers no longer distinguish between physical and digital experiences. Businesses can differentiate their goods or services from competitors. Companies can differentiate themselves from their rivals by creating a mobile application that offers a distinctive user experience. IT firms must build bridges between businesses and end users.
80% of millennials, according to statistics, have their smartphones with them at all times. They are unable to function without their cell phones. It is now simpler to use mobile applications because of how widely accessible the internet is. The current requirement is to have a mobile app. Therefore, all companies that appeal to millennials and other customers and wish to succeed should create mobile apps. Mobile apps have completely changed and transformed the tech industry. In many marketers' opinions, mobile apps are the simplest way to connect with clients and grow a brand. Additionally, it is simple to get direct feedback from customers.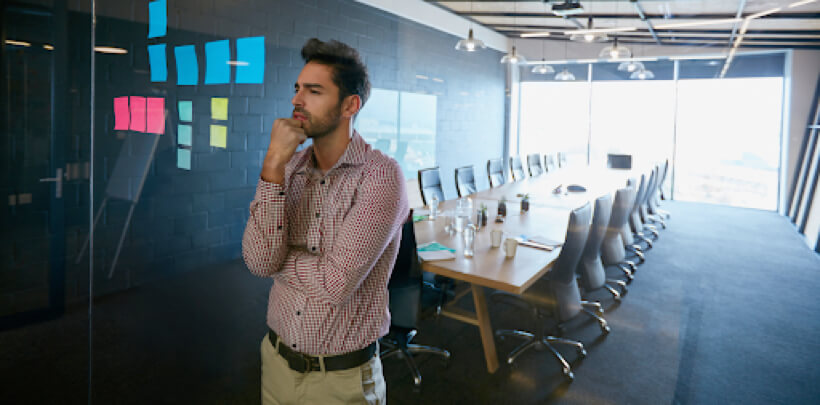 What Happens When Design Thinking Is Applied Correctly
Launching an MVP (minimal viable product) for businesses prioritizing design is ideal. In these situations, the company updates the product after taking user feedback into account and incorporating it into the design—for instance, on Facebook, Instagram, WhatsApp, and similar services. It aids in developing profitable brands and the ROI from such brands. Because it takes a human-centered approach, design thinking focuses on the end users and how to improve and enrich the user experience. It involves diverse teams, so the advantage of collective wisdom, expertise, and knowledge is available while developing solutions. It also entails coming up with creative solutions. As a result, this adds value for end users while addressing real issues.
Significant Components
The primary goal is to meet the customer's needs.

Helps with the resolution of complex challenges.

It drives people to come up with novel solutions.

It makes businesses run more quickly and effectively.
Principles of Design Thinking
The Human Principle:

Every design has a social component. The issues must be resolved by meeting human needs and considering the human aspect of all technologies.

The Opacity Principle:

We perform experiments to the limits of our knowledge, control events based on our limits, and have the freedom to see things from different perspectives.

The Remodel Principle:

Design is always being redone. Both technology and social activities are constantly changing in the modern world. We need to investigate and assess how past societies met human needs.

The Distinction Rule:

Making concepts concrete helps with communication. Making our concepts into prototypes allows designers to communicate more effectively.

The Expectation Rule:

Not only must ideas be generated, but they must also be developed into prototypes, tested, and modified in response to user input. Given that design thinking is an iterative process, be ready to go back and redo some techniques when you identify problems and weaknesses in the prior iterations of your suggested solution.

The Collaboration Rule:

Design thinking aims to combine a wide range of perspectives and ideas since innovation comes from this! The use of design thinking fosters communication among diverse, multidisciplinary teams that might not ordinarily collaborate.

The Ideation Rule:

The goal of design thinking, a framework centered on solutions, is to generate as many ideas and potential solutions as possible—both a fundamental design thinking theory and a step in creativity. During the ideation phase, participants are urged to emphasize the number of ideas more than the quality.
Benefits Of Mobile Applications Developed With Exclusive Design Thinking
Following the design thinking method or approach has notable advantages:
It Assists In Overcoming Difficulties In Developing Creativity:

Design thinking allows you to look at problems from various p

erspectives. To get the most significant thoughts out, a lot of thought must go into them, which broadens the learner's understanding.
It Boosts Your Expertise In Design Thinking:

You will perform numerous evaluations in the design thinking process. You will always try to improve your model by implementing the customer's feedback to ensure that the customer is satisfied.

Makes It Easier To Successfully Satisfy Client Needs:

As we previously covered, design thinking entails creating tested and iteratively improved prototypes based on consumer feedback. Your product will finally satisfy clients' needs if you implement the design thinking methodology effectively.

It Drives Sales:

Compared to other platforms, mobile applications are simple to use, making it easy to reach more users. The end user will use your program repeatedly if the UX is flawless. The likelihood of brand loyalty is increased by this frequent use, which may also boost sales.

Present And Future Marketing Dynamics:

The future of numerous applications and enterprises depends on mobile apps, which are currently essential. Consequently, it becomes necessary for companies to create mobile applications. Marketers may now concentrate on promoting their businesses on the web and mobile platforms, thanks to the advent of social media and mobile applications. Mobile apps can be accessed from anywhere in the world as long as there is internet access. Regular app usage by the customer also demonstrates their brand devotion and support.
Phases of Design Thinking
Empathize

Define

Ideate

Prototype

Test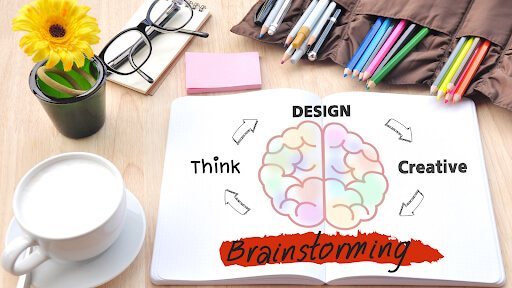 Empathize: Empathy is the first step in the design thinking process since it helps us understand the issue we're trying to address. This stage is essential for knowing the user's requirements in addition to the problem to provide a more specialized solution. Comprehending the user's behavior patterns, tendencies, preferences, and likely reactions to situations entails watching and interacting with the user. Businesses can create solutions that address user needs once they fully understand the user environment and behavioral patterns.
Define: The procedure's next step is to organize all the data gathered in the earlier stage. It will eventually assist you in defining the issue statement in a more human-centric way. The define stage aids in the deconstruction of complex concepts and problems and forms a systematic strategy for their resolution. This is the time to lay out the process and formulate the questions that must be addressed to solve the current problem.
Ideate: This is arguably the most crucial stage and, interestingly, offers the most creative freedom. This is the time to adopt an innovative mindset and get ready for experimentation to promote the user experience. At this point, it's critical to bring new ideas to the table and consider inventive solutions to the problem. While proposing these solutions, it's equally crucial to consider potential impediments that could arise from the user's end and the environment.
Prototype: Making a prototype entails selecting and shaping your most fantastic ideas. Before proposing the idea for implementation, this step enables designers to evaluate the effectiveness of the approach internally in a small-scale setting. It can also entail putting all potential ideas into action and assessing their efficacy. Eliminating all the unsuccessful or less effective solutions and moving forward with the best ones is a crucial component of this phase. By using prototypes, designers may create a more realistic solution that can be implemented on a larger scale by understanding how users would generally behave or react to a given key.
Test: The best options from the previous stage are tested in the last step of design thinking. The outcomes of this stage are used to refine the final solution further because this process is iterative. The solutions found during the prototyping phase frequently go through significant revisions or are even abandoned to match the needs of the actual environment's users. A tried-and-true solution that can withstand environmental challenges and user expectations is the end product of this phase.
To Begin Design Thinking
Obtain Knowledge And Exercise Keen Observation: One of the initial phases in the design thinking process would be to practice empathy, observation, and customer interviews to acquire ideas. The first step in producing goods or services for your customers is figuring out what they want. Never make assumptions about people's feelings or thoughts; instead, learn about their needs. Thus, keen observation and gaining insights are essential components of the design thinking methodology.
Create And Implement An Unmet Needs Identification Methodology: A crucial step at the beginning is to build and plan a framework of ideas to understand the required needs. It can either be through a prototype or just a simple blueprint. Resources such as pen and paper or a slide deck are easily accessible and can be used to create a mock-up of ideas and get feedback. It will help you understand your customers' needs before investing in production. Companies can better understand and gain insights, which would, in turn, help them frame a better design thinking structure.
Transforming Our Issues Into Inquiries: When faced with an issue, our instinct is to solve it immediately. We might get closer to the problem's source and make some progress if we learn to change our thinking and attempt to ask questions. Let's use the case of a business having trouble with retention rates. How can we enhance the employee experience? It is a question they can raise. Focusing on actual human needs would reveal new information that would lead to a more effective solution.
Use Reach To Comprehend The Past, Present, And Future: These research methods include empathy, observation, and interviewing. Advanced evaluative research concentrates on getting feedback on studies. Finally, conventional market research, also known as validating research, aims to comprehend what is occurring now. Maintaining a balance between the various research styles would enable us to concentrate on the now and look ahead.
You may need some skills before starting this.
Designing for humans

Assessing your needs

Techniques for Interviewing and Fostering Empathy

Making Sense of Insights and Observations

Establishing a Point of View

Making and Examining Prototypes

Fewest Usable Products

Creating and Evaluating Business Cases and Models
Final Words
Mobile app design thinking takes the form of a non-linear problem-solving process with anywhere between five and ten steps, even though, in theory, it comprises the three overlapping circles of inspiration, implementation, and creativity. There are numerous models with individual actions, but practitioners should be more relaxed about the procedure. An approach to an innovation known as "design thinking" seeks to connect the dots between business viability, technical prowess, and human values. Motivating yourself and your development team to think from the user's perspective is the main guideline for applying a design thinking process to mobile app development. Utilizing the right tools and approaches is essential to effectively use design thinking in product development.