The manufacturing industry worldwide is reeling under tremendous pressure to increase their output, improve quality and do it at lesser costs to expand their global footprint and reach to newer markets. To match up to the soaring expectations of the customers and other stakeholders in the ecosystem, manufacturing companies have initiated a stream of strategic and innovative measures with the objective of becoming competitive and, at the same time, cost-sensitive. Mobility in manufacturing is one such recent adoption that is enabling manufacturers to match their capability enhancements and resource mobilization with critical improvement in business processes. The convergence of mobile technology with manufacturing processes makes for a fascinating study with mobility playing a game-changing role. What we are witnessing is a major shift swiftly gaining the form of revolution that promises to reshape the manufacturing landscape by making it more lean, alert, and agile.
Our cover story this month takes a detailed look at mobility in manufacturing and understands the drivers behind adoption of mobility, the benefits achieved, the challenges in-front and the future ahead.
The Makeover
Shop floors are set for a makeover with the entry of mobile phones, apps and devices. While the last decade gave industrial units a new look with PCs, laptops and automated solutions, the current decade is adding a completely new dimension with the advent of mobility.
Machine-to-Machine or M2M solutions are wirelessly connecting diverse devices like turbines, heat monitors, vending machines and trucks etc., to a network, enabling two-way communication and facilitating sharing of real-time data through radio signals. Engineers and technicians are no more tied to their machines. They are all over the floor, remotely managing and monitoring their machines via M2M and taking instant decisions, right on their feet. Mobility is reducing the unplanned downtime in the organizations via mobile eKanBan solutions. The solution enables manufacturers to place a call button at every station which when pressed will instantly transmit the call for inventory to a mobile device in the hands of warehouse personnel for his instantaneous response. Mobility is reducing manual processes, lowering errors by providing real-time visibility for better and cost-effective management of inventory. Floor supervisors are armed with time and attendance data of their entire workforce resulting effective labor management. Mobility solutions via RFID are enabling automatic real-time tracking of assets thereby reducing human effort, theft and wastage. Managers are carrying real-time Key Performance Indicators (KPIs) on their mobile to keep a close track on it. Processes, be it Production or Quality Control, are slowly getting mobilized and mobile devices like smartphones and Tablets have become the all important tools in the entire manufacturing ecosystem. In short, mobile apps and solutions are aiding transformation and bringing competitive advantage to the adopters by adding agility and precision. Manufacturing has got a new M- mobility- to add to its other three M's- men, money and machines. Welcome the new wave in manufacturing!
The Factors at Play
Several factors are converging to enable manufacturers to gain competitive advantage through mobility. Manufacturing companies, of all sizes, are looking to newer markets to boost future growth. Zero-defect manufacturing has become essential to be competitive and cost-effective in the current business economy. Resources are geographically getting dispersed and hence require anytime, anywhere collaborative mechanism. Employees used to the convenience of mobility in personal lives are bringing their own devices and want to use them at work. Mobile devices are fast emerging as the premiere channel for customer engagement. And, organizations are looking for virtualized operating models that enable real-time collaboration round the clock and on the move.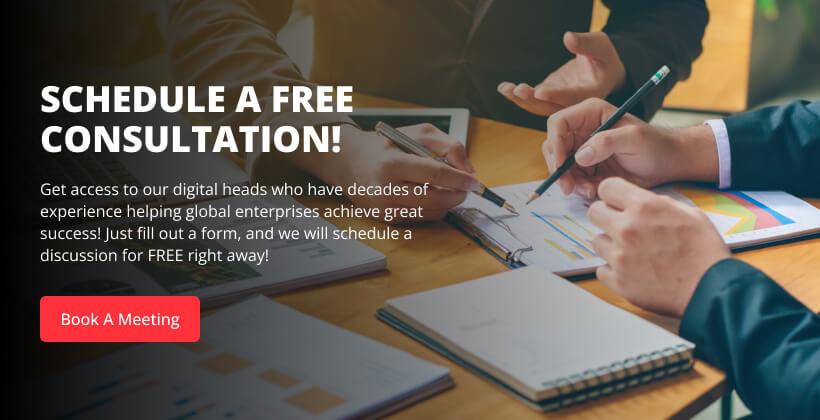 The mobile technology too has greatly evolved in recent times to emerge as the promising solution provider to many of the organizational concerns. Smartphones have become more powerful, Tablets with its various features are tailor-made for enterprise use and moreover, enterprise level app development is flourishing, providing a galore of choices in apps for manufacturers to pick and customize to best of their requirements.
Possibilities and Opportunities
Mobile technology has the potential to play a role in almost every step in the manufacturing cycle, right from raw material procurement to supply chain to delivery. From mobile ERP and mobile Business Intelligence to QC reports to PO/ requisition approval, we can see multiple points across processes wherein mobility can be a lean enabler.In other words, mobility doesn't limit itself to simply shifting work from PCs to mobile but promises more through role-based applications, device integration and process synchronization.
The Benefits
There are several benefits associated with mobility adoption in manufacturing. Instant access to critical data on-the-go not only helps in taking quick decisions but also helps enterprises engaged in manufacturing to deftly manage their resources and prevent wastage contributing to cost-efficiency. Smooth and real-time flow of data and information improves response time to all stakeholders including suppliers, vendors and customers etc., helping organizationd resolve key internal and external issues in shortest possible time thereby boosting brand image and perception. Mobility also helps eliminate redundant activities, enhance collaboration within various units thereby speeding-up processes.
A study conducted by BlackBerry to examine a company's ROI in adapting BlackBerry solutions came out with interesting results
Productivity: The study revealed that, on average, employee's productivity increased by one hour per day because of using a smartphone. In monetary terms, on an average yearly salary of $100,000, it provided yearly benefit of $12,500 per user to the company.
Workflow: The workflow efficiency increased by 38% as employees were able to maintain their contribution in team workflow even when they were outside the office. Based on the average annual productivity of $88,500 determined by National Competitiveness Council, the company gained $33,630 per employee annually due to boost in workflow.
Immediacy: As per the study, employees on an average sent and received 24 emails/ day and approximately 9 of these emails were time-sensitive. On a conservative value of $5 each time-sensitive email/day provided an annual benefit of $4,400 per user to the company.
The total benefit of adopting BlackBerry solutions in the company was over $50,000 per employee per year.
The Challenges
While there are many critical business benefits associated with mobile adoption for manufacturing companies, they however have to encounter a few hurdles in their journey. There are a few critical challenges that has to be addressed by manufacturing organizations as they embark on the path of mobility. Security of data and information is one major challenge faced by the industry in its endeavor to mobilize processes. Enterprises have to create a formal governing policy which will define how mobile devices will integrate and interact with men and machines in the ecosystem and provide a secure mechanism to monitor and prevent data theft and fraudulency. Choosing the best technological infrastructure is one major factor which organizations have to consider. Diversity in devices and platform fragmentation only adds to the challenge as decision-makers sit to lay the blueprint. Organizations also need to consider mobile bandwidth and latency issues as the world moves to 4G networks. Meeting up internal and external demands and making mobility a hassle-free and smooth experience should also be factored-in to enable comprehensive adoption and usage of mobility within the organization and to derive desired benefits out of it.
In Future
Most organizations today are only picking the low lying fruits of mobility. And therefore we see the role of mobility limited to a communication & information channel with a few exceptions of device integration in a process. Complete synchronization of operational processes with mobility solutions and comprehensive integration of mobile devices and apps with the manufacturing ecosystem, are still in its early days. However, as organizations move in to the next level of adaption and the mobile technology further evolves, we will see much bigger role for mobility in manufacturing. Factory floors will be remotely controlled with mobile access to Supervisory Control and Data Acquisition (SCADA) and Distributed Control Systems (DCS). Machine-to-machine (M2M) and human-machine interfaces (HMI) will also enable supervisors and managers to supervise and control shop-floor activities from anywhere via their devices. Emerging technologies like NFC and RFID will be used to tag and track the movement of products, right from the production stage to inventory, logistics and store. Real-time business intelligence dashboards via blue-tooth enabled mobile devices will also see large scale adoption. GPS-sensors and accelerometers will be used to update controller's dashboard, expediting maintenance-related responses. Augmented reality (AR) applications on mobile will also become a norm to train technicians in using various instruments and tools. The future will see more such experiments and innovation in mobile adaption.
Our Recommendations
Enable mobility broadly: Mobility is the future and offers tremendous opportunities to manufacturing organizations. Explore how you can leverage mobile technology to transform your organization and bring agility and innovation to it.
Think big: Build a mobile strategy that optimizes your organizational capacity and the mobility advantage. Think beyond simple mobile usage and plan for wide-ranging implementation of mobility.
Manage the Risks: Mobility has risks associated with it. Understand those risks and then deploy an effective security mechanism to mitigate those risks.
Be Patient: It takes time to get returns on your investments from mobility. So be ready for a long haul.
Lay down the groundwork for next generation of mobility. Be prepared to leverage from emerging technologies like RFID, NFC etc.
It's Just the Beginning
Mobility is more than mobilizing existing processes or providing mobile access for your employees to the corporate network. The application of mobility, we are witnessing today in manufacturing enterprises are just the tip of iceberg. There is much underneath to explore and leverage. A long-term mobile strategy with sufficient ground work for future up-gradation and improvements therefore is the right way to approach.
Mobile devices and apps can be a key enabler for the industry seeking to answer many challenges like quality improvement, cost-efficiency, improved margins and to be competitive in the current business environment. Now is the time for manufacturing organizations to seriously consider mobility and make it a part of the overall business strategy. Invest in it today to prepare your organization for tomorrow.