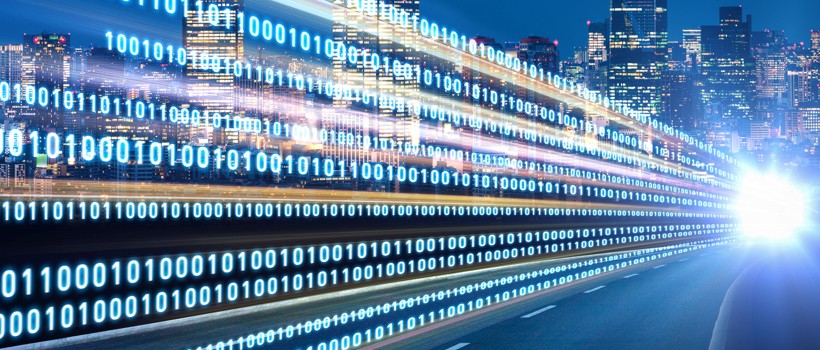 Digital transformation is still here, and many organizations are rushing to change to profit from the benefits. Digital transformation ensures more earnings, a significant improvement in client experience, and a notable new level of productivity you haven't witnessed before. Except by choosing to follow the shift in a hurry, these organizations are jumbling up digital transformation.
Only because organizations can digitize does not mean they are ready. Even with the resources, they aren't able to generate any actual value from great information, machine learning, and other emerging technologies like AI, blockchain, AR/VR, humanoids, bots, RPA's, etc. Thus, where are organizations going wrong? They have just lost attention and focus. Let's have a look at how firms are confused about industry 4.0, the consequences, and the way to fix it.
The Results
Before getting started, it's essential to understand the consequences that come out of a failed digital transformation, and organizations would have endured in more ways than one.
Loss of income and profit

. As per a study by MuleSoft, four out of five organizations are expected to get a negative impression on earnings in the subsequent 12 months if they are not able to complete digital conversion initiatives. This may result in a completely ruined transformation or none in any respect.

Waste of time

. Conversion takes a lot of effort and time of the entire organization. This is a time which you cannot reclaim and could possibly end up being wasted when your transformation objective fails.

Reduction of productivity

. Consider you have your advertising team working on mounds of information to create random marketing collateral. You have your sales staff as well as sorting through the very same data for insights; about how best to sell. The matter here? There's a significant reduction in productivity without a clear plan. No strategy? No transformation.
One of the critical parts of the digital transformation is to fail fast but failing as a complete such as this can hurt a lot more and cause damage than do any good. Therefore, it is necessary to invest time, produce a clear and sound strategy, and you'll stop messing up electronic transformation in your organization.
What Are Organizations Doing Wrong?
Most organizations and vendors are approaching the digital transformation with similar mindsets. Let's try to understand what they are indulging in, which somewhat looks like this:
Digitalizing everything: So everything. For example, in manufacturing, this might look like installing and allotting detectors on whatever possible. Instead of drawing a strategy, digitization begins full force, carrying everything that comes in its path. Just because it can be digitized, does not indicate it should be. Consider what in your workflow could be simplified and improved upon by digitization and start there.
Collecting Redundant Data and analyzing it

: This has been said earlier and is an absolute no brainer, to collect data, which is of no help and doesn't mean that you have to. We see enormous amounts of data that are collected, without any real direction. This induces an assortment of useful data and a whole lot of sound to sift through. Sifting takes time and effort that you cannot afford through the conversion. Much of the information sourced may end being misused as a result of the overwhelming quantity of it.

Haphazardly trying to make things happen with the information to increase ROI and drive value:

With the incredible amount of information that is gathered coupled with the insights, organizations attempt to try and make something happen with this. Haphazardly choosing what type of makes no sense again, there's absolutely no plan, only some information to support the hypothesis of a hundred procedures.
The New Digital Transformation Procedure
What exactly then does a true digital transformation approach comprise or look like? It mostly appears like a premeditated plan that can take your intended areas in your enterprise, mix it with the right pieces of information solutions, and helps to make a huge impact on your ROI. Here are some steps:
First things first: Define the process you want to mend. You have to specify what business process that you need to repair upfront. You need to focus on one particular problem area rather than everything all at once. Digitize in which you want it most, rather than running a giant science experiment, trusting you can discover an issue and solution on the way.
Collect data: By focusing, you could eliminate the rest of the noise from your inputs you get. Assessing allows you to get your analytics projects up and running much faster since you're digitizing a single procedure, rather than the entire business. Once Data starts coming, the advice you collect can be linked to an area, enabling you to have a fantastic snapshot of your improvement.
Increase ROI and drive value with direct insights: The Data you collect can now be used to induce focused insights into the problem space to reach your preferred ROI and to drive value for the consumers. You may not have an overwhelming number of insights to attempt to direct towards a hundred jobs. Instead, you run with a focused campaign.
You can easily avoid messing up with electronic transformation in your business. Define the process that you need to fix first, collect data from that procedure alone, and utilize this information to make insights that are guided. With these three steps, your organization can improve its ROI and push much-needed price. Flip the pyramid and take steps to boost conversion into your organization. It could surely make the required difference.
How Organizations can do right with Digital Transformation and make it count
Digital transformation, digitization, or digital maturity? No matter what terminology is used, it is revolutionizing the way businesses operate and succeed. A third of key decision makers state that culture is the most significant barrier to digital effectiveness followed by a lack of understanding of digital trends (25%) Mckinsey.
In such a competing market, the need to create and cultivate a digital culture is an integral part of the transformation process. This change necessitates a work environment that not only has digital from the top-down but also makes it a priority to ensure that employees are informed, engaged and most importantly enabled to help cultivate a digital mindset in-house. We look at a couple of ways that could help organizations achieve this
Embrace Transparency
Embedding a digital culture means that everyone in the company – regardless of their role – is aware of the impact digital can have on revenue, sales and productivity. Technology is no longer limited to professionals – we are personally embedded in the digital world. While most businesses are already digitalized to an extent. The key with it is to fine-tune that digitalization.
An open and honest ethos with a clear line of communication will not only help to empower employees but filter down to customer and clients helping to communicate authenticity and build rapport.
Encourage Collaboration
It's no longer possible for teams to work in silos. Sharing learnings and insights between departments are paramount to a productive and effective digital culture. Leaders need to encourage collaboration by engaging teams in activities outside the workplace and outside team building. This way of working will help encourage collaboration and introduce be more likely to empathize with one another, which adds to the group's cohesion.
Train Digitally (all levels)
Programs that are flexible can be very valuable to a busy workforce. Programs that are available online through a Learning portal would enable the employee to gain knowledge as and when they have time and the need to upskill.
Build a Risk Appetite
Don't be averse to taking the risk, it isn't a scary concept as thought to be. Rather the beauty of Digital transformation is that it allows itself to experimentation and the success of it brings great rewards to business. Agility is key in a workforce and risk feed on that as leaders should cultivate the culture of trying new things. However, this approach only works when they have skills and mindset to take on the data and insights on offer to enhance their knowledge and optimize tasks effectively.
Aspire to Inspire Digitally
Digital offers an infinite number of opportunities, but not many are capitalizing on them. Innovation in a digital world calls for big thinking, aspirational even. The fact is that digital disruption is not going anywhere but is here to stay. There will continue to be new entries onto the market that will challenge how things are currently done. By setting a mission with big ideas and digital at the heart, an organization can encourage its workforce and inspire them to not only take calculated risks but also see things in new ways to get inspired.
Conclusion:
As digital disruption gains momentum, there is a sense of urgency among executives that permeates all throughout—but it rarely reaches the level of particularity needed to address the disconnects described above. Leaders intensely focus and are likely to describe the drive —"taking our business to the cloud" or "leveraging the Internet of Things"—then facing the new realities of digital competition head-on.