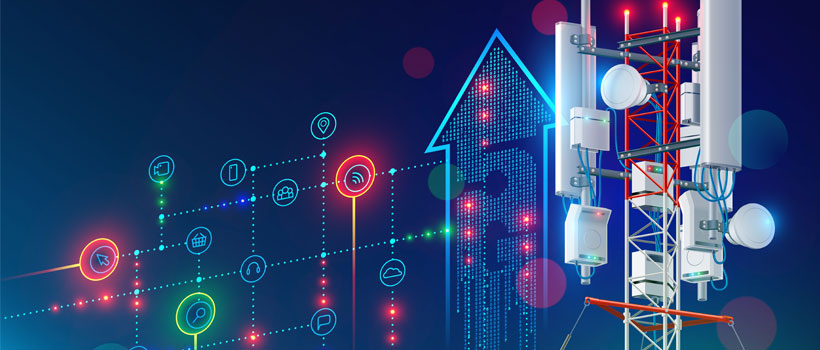 Table of contents
Introduction
A per IHS Economics' report "global 5G value chain will generate $3.6 trillion in economic output and support 22.3 million jobs by 2035."
World is talking about 5G not only because it provides faster internet speed or can support multiple devices at a time, but also it can bring positive changes in working conditions & styles.
Why Is 5G So Important?
We all have seen internet evolution from 1st generation to 4th generation and with each new network we have observed massive growth, changes in business and human needs.
5G's promise to deliver ultrafast speed with low latency and increased reliability and flexible connectivity. It provides organizations a free hand to deploy both communications and computing infrastructures across location, organization can configure internal networks to address capacity, availability and requirements for lag free connectivity experience.
Global 5G landscape
The United States, South Korea, and China are the Market Leaders as they have already implemented 5G and are spearheading the 5G revolution.
India, Brazil, and Mexico are the Emerging Markets in the developing world.
How 5G will be used:
Use cases for eMBB, MIoT and MCS:
How 5G adoption can transform industries?
Most organizations are dependent on internet connectivity and in recent times due to COVID-19 we have created new ways to work. 5G can transform all industries with its effective use. Let's see a few areas where adopting 5G can become a revolution:
Healthcare: Healthcare systems have changed a lot in 2020 due to COVID-19, Telemedicine & Telehealth have taken the place of direct consultation OPD.
Healthcare systems have complex, massive data transfer and analytic needs, hospital administration can benefit most from 5G due to its low latency and high data throughput to use innovative applications in areas like remote surgery and patient care with swift network and connectivity.
Get to know more about Telemedicine & Telehealth.
Self-driving cars: The life saving technology "vehicle-to-vehicle communication" may hit the roads in coming years and with next generation 5G connectivity where the improved latency rate will allow vehicles to quickie connect, share their live location, speed, acceleration, direction, and steering.
Drone Services: As many companies are planning to use drones to deliver doorstep services, 5G will enable accuracy and real time tracking and controlling their traffics so that they don't hit each other in operations and work efficiently in delivering tasks.
Manufacturing & CPG Industry: Supply chain, asset tracking & inventory tracking will be easy in manufacturing. Whereas, a major shift is observed in CPG from walk-in stores to online stores and people are doing most of their work using phone applications where speed is the differentiating factor. We have seen some companies have begun investing in VR/AR stores. 5G brings more opportunities and companies have a lot to innovate in this category. Read more about VR.
Public Places & Home: We have moved to the internet of things to do our jobs, share our lives on social platforms by uploading massive amounts of data coming from video audio files and live streaming with higher speed and precision, 5G will attract more business and investment to leverage technology with its ultrafast speed.
Smart Cities: As research report by statista shows "5G has the capacity to unlock the full power of the 30 billion IoT devices expected to be connected by 2030."
5G opens doors for IoT enabled devices in configurations of dynamic and robust environments in smart cities where laying fixed cabling is cumbersome and uneconomical. Active management of its high capacity networks need to be interconnected with streets, buildings, public and personal devices, 5G can become an integral part of the whole IoT system.
Industry-specific Factors that may impact 5G adoption:
We have seen the true potential of the internet in COVID-19 where the internet played a vital role in fueling business needs from home.
5G adoption can advance the IT industry & its future. In fact, PSB research reports 91% of IT managers believe 5G will drive new products and services that have yet to be invented. Moreover, a report from IHS Economics predicts that the 5G will enable $13.2 trillion of global economic output by 2035 and the 5G value chain will support 3.4 times as many jobs.
The technological challenges we are facing today are shaping next generation tech advancement. Learn how we at [x]cube LABS are leveraging them to craft innovative solutions and solving problems for enterprises. Explore [x]cube LABS' services.
The Internet is transforming lives around the world but with greater speed, it can add more value to industries and lives depending on them, to know more, connect with our experts- Contact Us.