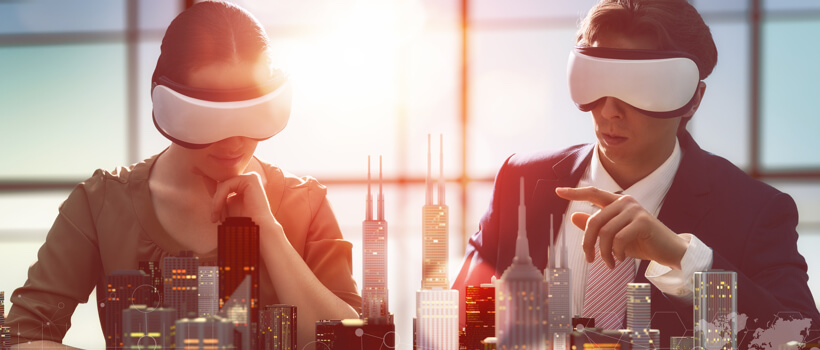 Table of Contents
Introduction
What do you do in a world ravaged by a relentless virus which is pushing people away from each other, necessitating social distancing and bringing on the world's biggest work from home experiment? You go digital! Yes, among the few key things that the ongoing COVID-19 situation has taught us, the ways in which emerging technologies are going to be game changers for almost every industry, definitely stands out. Organizations worldwide, at various stages of digital adoption/transformation are scrambling to put their efforts on the fast lane and those businesses that were happily chugging along the traditional business tracks are now waking up to the fact that they need to evolve or perish.
Context
We recently conducted a survey in which enterprises across US and North America participated. 81% reported a major hit on revenues, 75% had digital implementations in progress to be prepared for events such as these in future, and 63% believed investing in digital would be beneficial in the long run. Obviously, when it came to employee safety, remote working and social distancing were on everybody's priority list. This brings us to the question at hand-how can organizations ensure their new employees as well as those who require upskilling, get quality training while adhering to safety norms at all times?
A resounding answer to this would be virtual reality-a technology that has been at the forefront of simulated training for a while now and under the present circumstances, finds itself elevated to almost the status of a savior in the fields of manufacturing and healthcare. Given time, workshops, facilities, refineries and others would open up, but in a world that's more cautious and on-edge than ever. VR-based training modules could help companies create interactive, immersive simulations of real life complexities and hazards for employees and ensure they are equipped for every possible response while avoiding crowds and human contact.
Current Scenario:
Among notable names that are already using VR to onboard employees and improve their skills are Walmart, KFC, Boeing, UPS and many other F500 companies. With a stereoscopic 3D effect created by the headset, accompanied by stereo sound, the experience makes people feel like they are in the environment physically and with movement of the head and body, the world moves as well. Objects in real life that people would interact with are presented and can be used in the same way in an identical environment. With no risk of actual debacles, scenarios could be made more challenging than they are normally expected to be, so those entrusted with handling them can basically be prepared for any eventuality.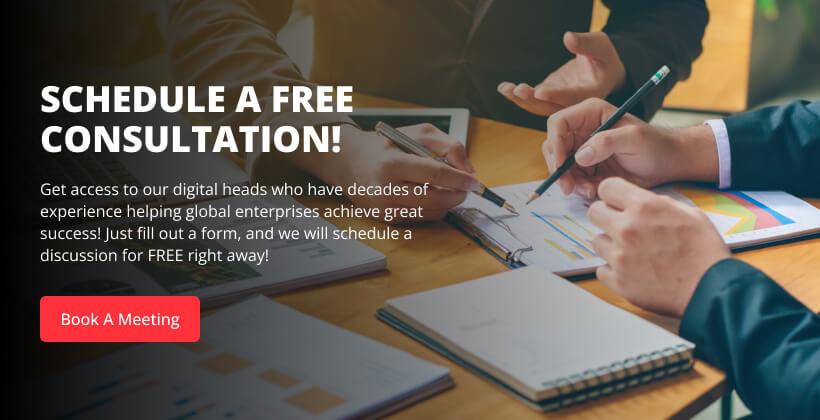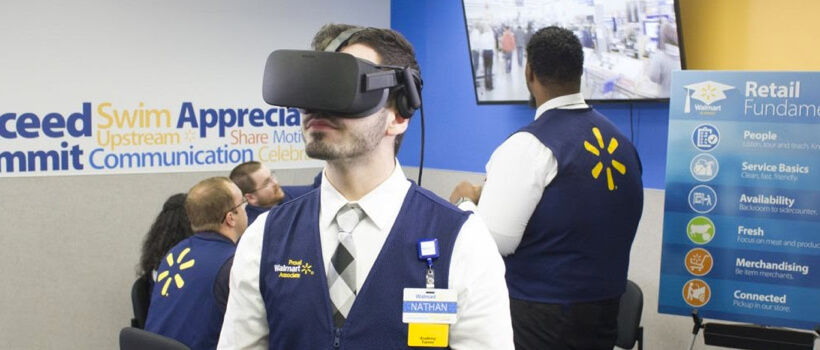 When we were approached by a company that wanted to train their employees in the nuances of firefighting, we immediately zeroed in on VR as the tech of choice. Researching the actual environments in which the firefighters would likely operate, our teams created a number of meticulously detailed scenarios which engaged and challenged the participants in a number of ways. This accomplished 2 things-the company saved a great deal of time and expenses they'd have spent by physically creating such environments and the employees were exposed to way more tricky situations than what could have been possible if the company was depending on "real" training.
Apart from these advantages, it's been observed that employees actually learn faster in a VR environment and companies experience increased retention and productivity. A technology which, at one point, was thought to be mostly targeted at revolutionising the video game industry, has now found popular usage in an entirely different sphere.
A VR-powered Future: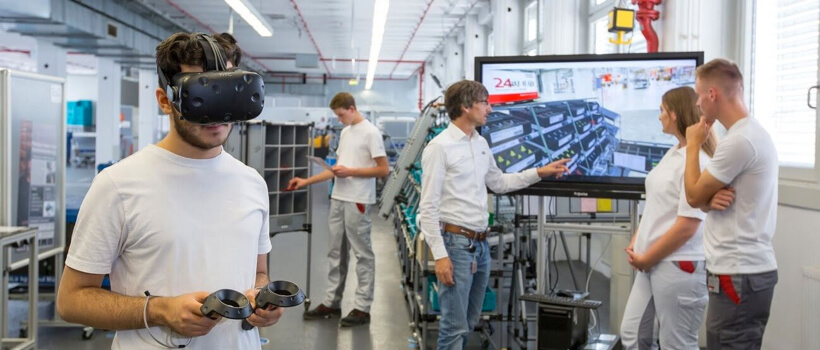 Simply put, VR adoption will only increase in the coming years. Already, healthcare professionals, who are at a high risk of contracting coronavirus, are being trained in PPE usage and other safety measures with VR. Walmart has VR headsets in over 4500 stores and have trained more than 80,000 of their associates with them. The global market is expected to grow to more than $16 Billion by 2023, and while consumer spending will be a large part of it, industrial usage, such as training modules will keep growing exponentially to a level where it will amount to 3X that of the consumer market within 3-4 years.
VR Training Across Verticals:
Improving Business Development and Soft Skills: Several companies are using VR to equip their sales and customer engagement teams with the right approach to pitching products, situational awareness and convincing conversations. Lot of employees lack public speaking, sales negotiation and networking skills as not enough emphasis is given to these in school. However, it's such social skills and not always theory and numbers, that business leaders often rely on.
Social Inclusion Training: In an environment where equality and fair rights are often under attack, organisations are using VR to facilitate virtual meets and exchanges where people can come across others from a range of ethnic groups and nationalities. Regular such exchanges help eliminate unconscious bias and improve communication.
Manufacturing Training: Manufacturing companies are a major beneficiary of VR-based training modules as factory floors, machinery, possible malfunctions, danger and more can be faithfully reproduced in a virtual environment and employees can be prepared for everything before they hit the actual floor.
Agritech Training: Agriculture is increasingly benefiting from digital technology and it's established that the growing demands of an ever increasing population can not be met unless farming goes smart. However, there's still a lot of ambiguity on how technology is to be used and how can farmers leverage the data being given to them to make decisions that matter. VR-based virtual farms complete with virtual drones to sprinkle fertilizer and other simulations of technology can effectively dispel such doubts and educate farmers on what they can really expect by embracing new-age farming techniques.
Healthcare Training: Personnel can be trained on a wide range of activities including medical procedures, surgery, handling diagnostic equipment and more. Notable advancements in this area include the efforts of the Johnson & Johnson institute which partnered with a technology service provider to develop immersive surgical training modules. The results saw a 230% improvement in surgical performance.
Conclusion:
While training remains one of the most popular applications of industrial VR, its use-cases go beyond that. In e-commerce for instance, it's used to give customers a feel of products which makes it easier to make purchase decisions. Given the world will be doing things differently in the coming years, VR can be a cornerstone for organisations which are going through some major transitions as we speak. For over a decade, [x]cube LABS has helped enterprises worldwide go through such transitions and AR/VR is one of our core service offerings. Need to know how you can leverage them for your training and other needs? Get in touch!