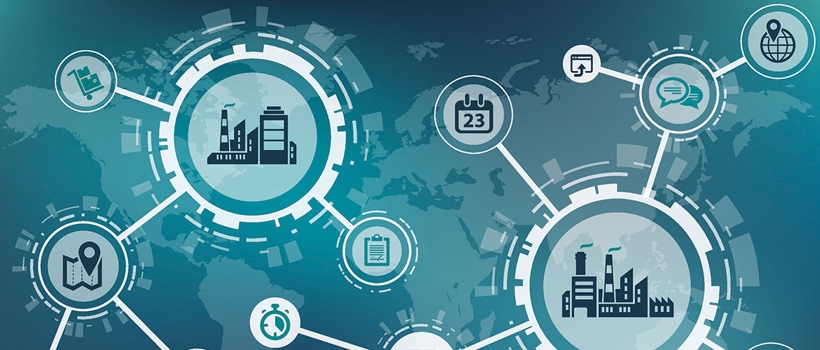 Table of contents
The global agriculture industry has evolved to become an extensive and complex ecosystem comprising numerous primary and ancillary segments that collectively facilitate the sourcing of inputs, growing of crops, product distribution, and a lot more. We've already talked about agriculture supply chain in one of our earlier posts where we mentioned how supply chain optimization can be effectively achieved with digital technologies. In this post, we'll look at the production process starting from procurement to retail and consumer, not from a supply chain , but from a value chain perspective.
What does value chain in agriculture mean?
Globally, there is no standard definition of agriculture value chain. But going by how the value chain has been defined over the years, we can say that the agriculture value chain is the set of activities and actors responsible for producing crops and leading up to its final delivery to the consumers while adding value at each stage.
Now creating value is a tricky process in itself, especially in agriculture where different operations run independently. In our report titled The State of Digital Agriculture 2021, we've mentioned how various stakeholders, value chain segments, and businesses operate in silos which result in a lot of losses of produce, profits, information, and more. Basically everything that adds to creating the final value. We've also talked about how this has created the need for an integrated and holistic approach to how we see the value chain in agriculture. That's where digital technologies come into the picture. But before we get into the digital side of things, let's have a look at what an agriculture value chain looks like.
What does an agriculture value chain look like?
A typical agriculture value chain comprises of six stages:
Farm inputs: This is where a lot of decisions related to the selection of fertilizers and chemicals, seeds and planting materials, machinery, and equipment are made. The key stakeholders in this segment include farmers and suppliers
Farming, cultivation, and harvesting: This stage requires decisions related to crop selection, field layouts and designs, irrigation frequency, interventions needed to maintain expected growth, proper time, frequency, and method for plowing, weeding, and harvesting. Farmers are the key decision-makers here but they also work with suppliers, NGOs, Governments, and research organizations at this stage
Post-production processing and handling: This is the stage where farmers make decisions related to harvesting, precooling after harvest, cleaning or disinfecting, sorting and grading, packaging, storage
Distribution and transportation: Here, farmers, distributors, and transport companies collectively work to make many decisions. Some of these include decisions related to transportation to harvest fields, choosing threshing or drying site, farmer's storehouses, or collection-center warehouses. How the crops are transported at various stages leading up to final retailers or wholesalers.
Retailing: At this stage, Retailers and intermediaries work on market linkage, pricing strategy, product marketing. It can also include intervention from the Government to ensure certain compliances
Consumer: Contrary to the popular understanding, consumers also form an important part of the agriculture value chain. The dynamic and changing consumer demands and preferences play an important role in influencing retailers' and farmers' decisions when it comes to the choice of crops, method of growing, and so on
Having understood the agriculture value chain, let's now take a look at what are the challenges faced by the actors involved in each of these segments.
What are the challenges faced by the agriculture value chain?
The challenges faced across the agriculture value chain remain the same as the supply chain. An important thing to note here is that supply chain is the set of activities from product creation to end delivery and value chain is the set of activities that maximizes value during the process of product creation and delivery. Therefore, there's not much difference between the challenges and the terms can be used interchangeably here. A well-integrated digital supply chain can ultimately lead to an enhanced agriculture value chain.
Challenges in sourcing farm inputs

Farmers often lack access to market information and transparent pricing and if they switch to a new product, they also lack awareness about the right quantity of chemicals and fertilizers to purchase. There's a significant need for access to market and product information and guidance on best practices.

Challenges in farming, cultivation, and harvesting:

The lack of guidance and information on best practices along with less information on product usage puts farmers at a tough spot where they feel unsure about the right quantity of resources to use, choosing the right crop to grow, information on the nutritional content of the soil, and more. In some areas, resource scarcity and labor availability also pose a challenge in growing crops.

Challenges in post-production processing and handling

Post-harvest, there's a lot of losses in terms of quantity and quality. This reduces the value of produced crops significantly. These losses are attributed to lack of advanced infrastructure, poor storage facilities, timeliness and efficiency of operations, and more

Challenges in distribution and transportation

The challenges of poor storage and handling of crops also extend to the transportation of crops, resulting in damaged or poor quality. Additionally, this is the phase where theft and the introduction of counterfeits are quite common. This means that the end consumer is likely to receive products that are not original or high in quality as expected.

Challenges in retail

Retailers, even if equipped with modern solutions, might fail to be as efficient in their demand-supply planning if the previous segments of the value chain are not in sync with them. So a lack of integrated supply chain management is a challenge for retailers. They also have to rely on intermediaries and due to a lack of direct buying and selling platforms or restricting government policies, fail to achieve high-profit margins. A lack of information on product sourcing, nutritional content, and more also results in limited branding and promotions of products

Challenges in understanding the consumer

With consumers at the center of value delivery, it has become increasingly important to consider their preferences. However, the mechanism to track consumer preferences, collect information on their behavior, and access to insights is inadequate. This limits the ability of farmers to improve the value of the crops.
How can digital technologies help in overcoming value chain challenges?
As we can see, a lot of losses happen at each stage- be it the poor quality of inputs used to grow crops, compromised quality of crops harvested, crops damaged during processing, storage, and transportation, and a lot more. The cumulative impact on value is tremendous. This is where digital technologies are improving the way how value is preserved and created at each stage. Here are some ways digital technologies are helping to overcome challenges in the value chain:
Farm Inputs

Using precision farming, soil and crop health parameters can be determined accurately and these insights can be used to make more informed decisions such as resource utilization, the number of inputs purchased, etc.
Autonomous tractors can replace the need for manual labor during the sowing and harvesting process
Market intelligence platforms can bridge the gap between farmers and agri input companies and they can get access to products directly and be aware of market price

Farming, cultivation, and harvesting

Using topsoil mapping and soil testing, soil health can be determined. This enables precise estimation if the right quantity of fertilizers to be used
AI-based crop monitoring and imaging can help farmers identify crop diseases at an early stage
Drones can be used to monitor and spray fertilizers over large farms
Smart irrigation systems that maintain soil moisture levels by preventing it from falling below the optimal level required
Controlled-environment farming practices such as vertical farming can allow farmers to create favorable environmental conditions for crop growth despite unfavorable external climate

Post-production processing and handling

Automated harvesting and picking can improve precision
Waxing or protective coating for fruits and vegetables for prolonged storage life
Cold storage to store fruits and vegetables for a long period
Controlled atmosphere storage that maintains an artificial atmosphere in the storage room
Robotics for precise picking of harvests

Distribution and transportation

IoT and blockchain-based traceability solutions can help track the source of crops and identify counterfeit products
Mobile apps and cloud solutions can provide real-time updates on the status of crops in transit

Retail

Information sharing apps for farmers for market insights to get them fair prices
Direct selling platforms for farmers
Availability of real-time information for better inventory management

Consumer

Blockchain in agriculture is also gaining importance quickly. Blockchain-based solutions can help track food source and origin
Nutritional values can be maintained using precision farming techniques while growing crops
Consumer analytics platforms can help understand consumer preferences better
Independently, digital technologies improve efficiency and profit. Collectively, they create value.
The scope of digital technologies in agriculture is widely known. With a wide range of use cases and proven results throughout the agriculture ecosystem already in place, it is only a matter of time before we start looking at the agriculture industry as an industry primarily supported, or enhanced by digital technologies. Initially, when agritech or the trend of using digital solutions to solve specific problems in agriculture set in, it started with the purpose of improving efficiency, maximizing productivity or output, and improving profitability. But like any other industry, the focus can't remain separated from consumer-centricity for too long. Given the changing preferences and increasing consciousness of consumers towards their food, the agriculture industry has one more challenge to address- keeping up with consumer expectations and delivering value, while competing with others in the same industry. This is where digital technologies, when applied in an integrated and holistic manner, serve to create unprecedented value, as we saw in the examples above. Without a doubt, digital agriculture solutions will lead to overcoming the challenge of value delivery just as they have addressed other challenges already.