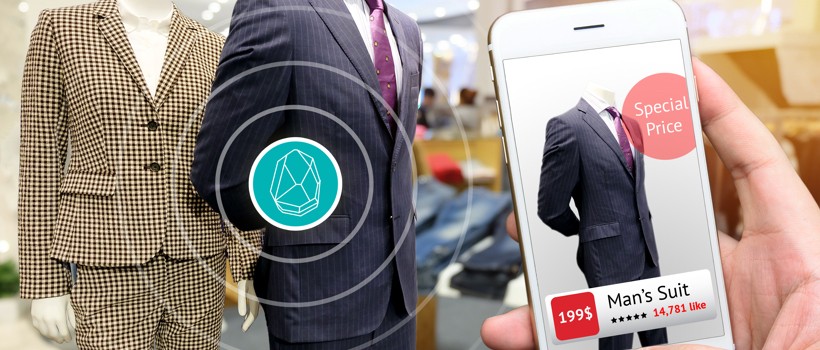 A radical, far-reaching and customer-driven transformation in customer experience is taking place. The way customers shop and share their experiences is no longer the same. Customers are driving the buying process through various channels and by the time they become visible in the sales funnel, they are clear on what they want to buy and how much they want to pay. Once the sale is closed, customers use the same channels to appreciate or criticize your services.
The bright side of these changes is that new channels have opened up fresh opportunities that can make your company outshine the competitors. Opportunities that enable you to build an ongoing dialogue with customers, learn from them, and increase the relevance of your offerings.
The negative side of these changes is that in the pursuit to leverage digital channels for enhancing customer experience, you can go astray and make a lot of mistakes. 50% of customers have left a brand for a competitor who was able to stay more relevant and better satisfy their needs. That's why it becomes essential to give attention to details when leveraging digital channels to enhance customer experience.
With our proven expertise in delivering solutions that keep CX at their core, we understand that an effective CX strategy ensures that all types of customers benefit from the existing mix of solutions and channels. We believe that a couple of things if taken care of, could help you remain on the right track and allow you to leverage digital channels to their full potential. Here are a few tips:
1. Have a consistent CX strategy: Have consistency across all channels and ensure that all customers benefit. Identify gaps, if any, and ensure that clear guidelines are in place for all the channels, it keeps them in sync and offers a consistent experience.
2. Follow a unique approach for each channel: Each channel that you leverage to connect with your customers has its own capabilities, best practices, and limitations. Clarity on what you expect your customers to achieve from a particular channel and the specific problem you are solving enables you to formulate the right strategy and solution for each channel.
3. Integrate seamlessly across all channels: Each solution needs to be done right, with every little detail working perfectly. The correct level of intuitive customization with transition points well designed-between and within channels, is imperative. Additionally, the social media or platform transitioning from phone to laptop or to a chatbot must be seamless.
4. Map customer journey: Map out your customer journey across web, phone, email, and social channels to gain insights into their experience with your brand so far. It will help you identify their needs and problems, allowing you to serve them better as you can align each channel with contextual outcomes.
5. Make decisions through data-driven AI: With AI and data, you can now transition from addressing customer needs and complaints effectively to anticipating and preventing them. The tremendous volumes of data available can be fed into a machine-learning system that can learn how to reproduce the algorithm. The algorithm once formed, can be used to analyze fresh data and predict future patterns.
6. Unify communication channels across various touchpoints
To support customer needs across different communication channels, you have to offer multiple communication touchpoints to them. This may require support agents to switch between different channels for addressing customers at their individual touch-points and in the process, they might lose the context of the conversation. You must unify conversations in a single communication platform where the entire conversations can be viewed by the entire support vertical, enabling you to offer a contextual and consistent experience to customers.
7. Set performance standards
Set service level benchmarks so that you and your customers can rate and measure the performance of your customer experience. For instance, set standard response time benchmark for live chat as 48 seconds while that of an email as 1 hour. Similarly, set standards for solution delivery as well, so everything can be measured and monitored.
8. Simplify interface
Make sure that reaching out to you is a convenient process that involves minimum clicks with an intuitive and clean design. The user interfaces must be easy to navigate, critical information should not be obscured in pages and the user must be offered a wide variety of services and choice of support channel.
9. Provide real-time interaction
Provide your customers with an interactive environment where they can connect to you in real-time. If a customer has already spoken to an agent once, route the call back to the same agent. This ensures that there is no repeat information flow and saves time. The also reduces efforts from customer's end.
10. Improvise existing processes using data insights
Conduct surveys and gather feedback to understand why customers connect with you, how you can help them better and find ways to make their experience richer. Analyze the data collected to fix the existing problems. Don't develop digital channels independently of your existing human-support channels otherwise you might fail to tap into the contact center's value in providing multichannel customer support and customer insight.
Silver lining in digital disruption- Myriad of opportunities
The wave of digital disruption has left many organizations struggling but at the same time,
revealed a plethora of opportunities for higher-level customer engagement. The customer engagement teams can take advantage of this to level up and watch their customers come back time and again. This could be achieved only if done right with careful deliberation involving a thorough understanding of customer behavior and using the best mix of channels to reach out to them.