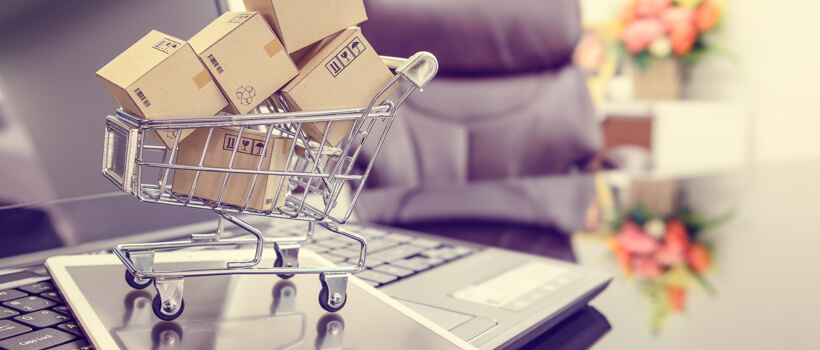 Table of contents
Introduction:
On an average, CPG companies have reported an 8 percent increase in technology budgets over the past three years, indicating an increase in digital technology investments.
Consumer goods companies are more likely to focus on their sales & marketing side, but lately the transition has shifted to providing digital solutions for the manufacturing process & supply chain in Industry 4.
A research done by Mckinsey and IDC says that the percentage of adoption for digital transformation is increasing each passing year and projected to be adopted by at least 89% of the CPG companies.
Below exhibits shows sales impact with digitisation:
Consumer Shift:
In the CPG industry, consumer shifts are observed especially in their buying behavior. They tend to compare prices, read reviews & check product ratings on their smartphones even when they are standing at a physical store.
To facilitate customer experience, companies are experimenting with mobile apps, PWA and E-commerce websites, VR stores, "click to collect" etc.
Below exhibit shows the future of digital adoption:
The traditional CPG industry has its share of experiences with old fashioned selling and product manufacturing, now it's going through a major transition where customers are functionally digitized with the new age internet, the new generation of digital customers expect customized and digitized product, where they can have everything on the go with one click.
When a leading company approached us to discuss how they could leverage technology to scale their business.
We strategized and delivered multiple solutions which resulted in a 40% increase in their average revenue per user and a 20% increase in paid users.
Read how it helped them achieve the desired results.
For the past few years, companies have started experimenting with technology and seeing the growth of 70% in goods and services, they are moving towards automation in every step.
Areas of manufacturing, Retail & supply chains where digital tools can observe transformation and advanced analytics to optimize manufacturing processes.
Like many organizations are using IoT to keep a check on their inventory, blockchain technology is being used for security and transperancy purpose, it eliminates chances of breach and misuse of data as it needs consensus from all the authorities to make changes, mostly used in banking and data security, public, transparent ledger system for compiling data on sales, tracking digital use and payments to content creators.
CPG Manufacturing:
Manufacturing companies are investing time in Lean Transformation and adding digital technology, lean operations are gaining new heights.
Old methods of working:
For an instance company A has all the resources at place and lean operations but follows a traditional process of collecting data, tracking inventory, receiving orders, sharing information, tracking performance, operation planning, machine data, machine/equipment downtime etc.
Problems:
It's difficult to analyze huge data with accuracy which can lead to situations where orders will get delayed, sales channels can get affected which leads to delay in marketing.
How digitization could help:
It's important to understand where a company would like to implement digital technology and what areas, like consumer goods manufacturing, supply chain, sales & marketing.
Above situation could have been avoided had the company invested in cloud technology where they could have real time data for day to day operations and planning new initiatives, improvement plans. Using IoT could track units loaded to ship the products, prediction of machine/ equipment breakdown before occurrence could save time and efforts.
Using analytics and machine learning could give insights to all operational data in a single dashboard. Management can have company-wide information on intuitive dashboards and heat maps, allowing them to detect performance gaps and compare metrics by product, site, and region etc.
A leading enterprise approached us, we developed a "stock capture transfer" solution that uses machine learning and Analytics to analyze data by which our client can have a 360 degree view of data to gain insights by generating area wise reports, client can track the shipment, manage inventory effectively and coordinate with retailers, the sales team leverage the readily available information.
Let's take a closer look at the solution.
BOOK A CONSULTATION FOR FREE!
Transform your business with emerging technologies. Talk to our tech architects and start today!
CPG Industry After COVID-19:
Covid has impacted the CPG industry permanently, consumers have become more aware about their needs and urge to buy everything online to be safe.
CPG industry has to work towards reforming customer experiences as many new segments have emerged as most stocked up & needed:
Preventive essentials
Emergency Homebasics & staples
Snacks & Baking
Fruits & vegetables
Beverages- Alcoholic & non Alcoholic
Frozen food category
Perimeter food category
Many companies have accommodated customer needs during lockdown and now the customers have become brand loyal towards the services these companies have provided benefitting the Covid situation.
And this customer shift is permanent in many ways as they have become habitual to these products and services which guarantee their satisfaction towards product safety and health.
Yet there are still loopholes to be fixed as many companies couldn't keep up with the production,supply & demand and customers buy the same product wherever it's available.
To maintain these categories companies have to invest heavily on the digital sides to fulfill supply & demand (current and future forecast), the main focus point here is to gain data insights from manufacturing to supply/ availability at stores.
A large food chain giant approached us. We designed an "on-demand delivery" solution for them. With Upshot AI, the app received increased customer engagement at the platform, it received a high number of downloads within the first month of its launch. Business could retool itself as per customer insights received.
Read all about it here.
There are few implications on companies due to COVID:
Companies have to ensure staff safely and product sanity
Optimizing entire manufacturing process
Enhance supply and delivery channels
Managing/tracking Inventory, SKUs.
Including immunity boosters OTC drugs
Keep a track on global pricing models due to increased demand and availability and marking
Improving e-commerce applications as per customer shifts and govt norms for safety guidelines
Setting An Approach:
How should a company make sure their efforts and time are put in the right direction to maximize company benefits by investing in digital solutions:
Above mentioned exhibit is a starting step to reach a decision if an enterprise wants to invest its resources and time to pull through a crisis experienced in any step from manufacturing to selling out.
Going by the current trend of digitization, it will be a bit difficult for a company which is running on an old on paper methodology.
But as researchers suggest cognitive technologicals innovations like AI/ML, analytical tools, blockchain etc. have benefited companies which adopted it, be it ecom platforms or optimizing manufacturing processes. Customer shifts also prepped CPG businesses to gear up for future forecasts, for which digitization is the key for the future.
Conclusion:
To implement digital innovations an organization needs to have people on board with a seasoned workforce who is technologically sound to replicate all your needs while designing your system.
However, working with the right innovation partner can take a lot of overheads off your plate and enable you to build quickly, go to market faster and stay ahead of the competition. If that's the kind of help you are looking for, get in touch.