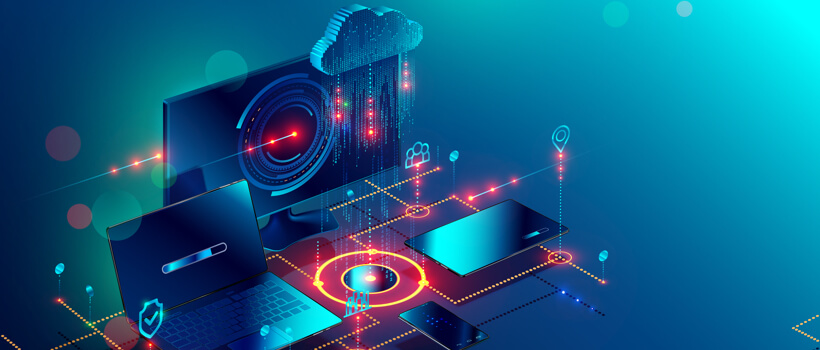 Table of contents
Introduction:
This is the age of technological revolution and hyper-connectivity where the Internet of Things (IoT) plays a vital role in connecting humanity with advancement. According to research, the Internet of Things will likely boom in the upcoming years through the stellar work being done by several IoT companies across industries, and we can see that happening around 2025. The sector has provided us with countless facilities ranging from intelligent wearable products to optimized vehicles and homes.
The internet of things industry has a remarkable revenue rate of 1 trillion to 3 trillion every year and this is likely to multiple in the coming years as more and more companies and private firms are seeking the assistance of IoT to run their operations.  Around us, we can see multiple IoT-based appliances that are being manufactured by IoT-based companies. To understand more about such IoT companies, we have handpicked the top IoT companies to accelerate your innovation needs.
[x]cube LABS
If you are seeking digital innovation and don't know where to look up to, [x]cube LABS is a leading IoT company that operates globally and offers IoT-based services to its clients. The firm is highly efficient in offering solutions and assistance in digital transformation, perfectly planning strategies and executing them to gain the best results.
[x]cube LABS is known for its services in digital business transformation and long-term strategies to boost business for its clients. They offer technological executions for small businesses and firms and help in having a smooth digital transformation within no time.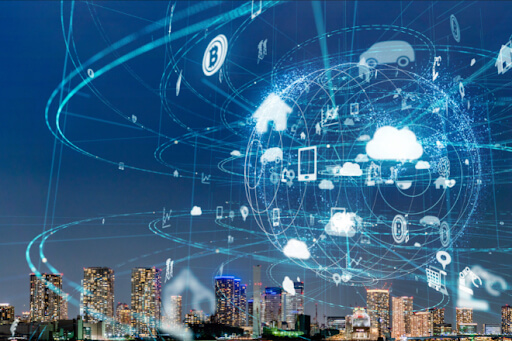 Aristocrat Leisure Limited
Ever wondered about IoT companies in the gaming industry? Well, Aristocrat is that one brand that is a leading company for providing gaming solutions globally. Because the gaming sector is also booming just like the internet of things sector, there is a lot of scope for an IoT company like Aristocrat to target clients looking for polished and effective gaming solutions.
Licensed in 300+ jurisdictions, Aristocrat is a platform for all the gaming sectors to avail gaming solutions and to have a  fusion of IoT and creativity in 90 countries. Aristocrat offers solutions, operating strategies, and advanced maps for gaming designs.
Yext
Projecting themselves as the best way to search, the IoT company Yext implements superior AI algorithms in their innovative online search solution. The firm is known to provide better hyperlinks to their clients to monitor their data online. It scans keywords and important sites and with the help of AI designs patterns to help you search for the right services.
Yext is a merger of artificial intelligence and the Internet of Things and offers a wide range of online services to its clients that cover all the aspects of online data and hyperlink patterns.
Bevi
Think about an IoT company that is a fusion of the internet of things and supply chain?. Well, IoT has made waves in supply chain management before but Bervi is one IoT company that is focusing on some innovative measures to take this fusion to a whole new level.
The company smartly replaces single-use water bottles with water machines optimized with intelligence. it enables IoT-based beverage machines and has reduced tons of waste that were a problem before IoT took over.
Mason
Mason is an IoT company that focuses on manufacturing IoT-based products from scratch. It focuses on a wide variety of products that can be both singles or in bulk and offers them to its clients on a cost-effective scale.
This innovative IoT company is known for its smart device platforms that fully manage to develop and deliver products infused with AI and IoT.
Twin Health
We have always heard and seen with our own eyes how IoT has transformed the health care sector within no time and the Twin Health company is an example of that same innovation IoT caused. The IoT company utilizes machine learning and the Internet of Things to resist and reverse chronic diseases. It is also known to suggest patterns that improve overall human metabolic health and guts.
These groundbreaking results are achieved by utilizing the IoT on patients and their patterns and habits to understand what causes such health issues to prevail.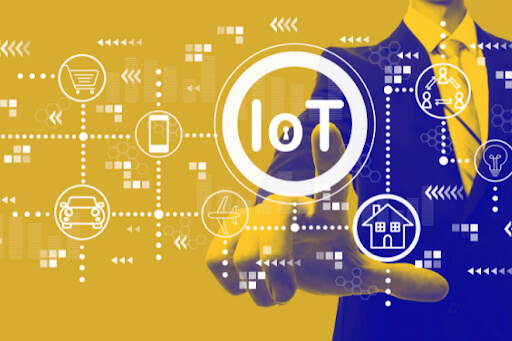 Samsara
We all know how IoT goes well with sensors and Samsara is an IoT company that builds IoT-based sensors for its clients. It is a cloud and IoT company that offers sensors, software, and solution along with cloud services to its customers.
The company is known for its leading position in offering safety, efficiency, and sustainability in all IoT-based operations that boost economies worldwide.
Flowcode
As its name suggests, Flowcode is an IoT company that focuses on offline to online markets by building connections between consumers and companies. The company is known for its contactless connection that offers speed, security, and protection from all threats faced by consumers.
It uses the latest QR technology and merges it with data-driven designs, enabling ultra-fast scannings and services to its users.