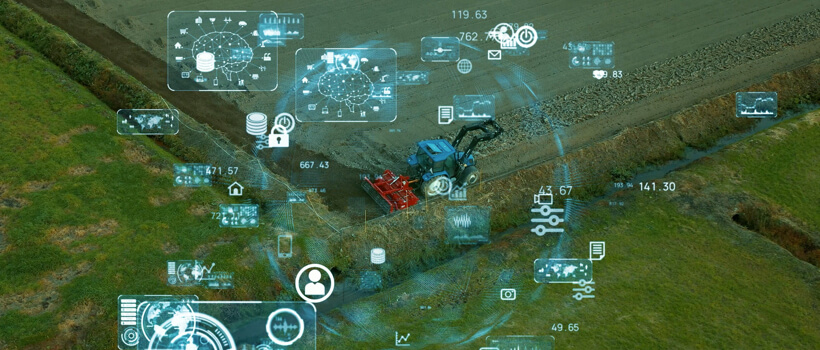 Table of contents
Climate change, disrupted supply chains, geopolitical conflicts, pests, resource scarcity, and many other factors have increasingly become a threat to global food security and meeting the rising demand for food. As the global objective of the agriculture industry moved to produce more with less, the need for efficiency, productivity, and profitability became more prominent. These objectives go hand-in-hand with sustainability goals. This is where digital technologies have played a key role and provided a ray of hope. Even though the agriculture industry has been comparatively late in adopting digital technologies, it is catching up with other industries and witnessing the benefits as expected. Our report, The State of Digital Agriculture 2021 talks about it extensively and highlights how global leaders in the industry are navigating various challenges with digital technologies. The report also features interviews of prominent leaders in agriculture as well as results from an annual survey that we conduct to understand the sentiments of agriculture stakeholders on agritech. In this article, we'll talk about an important insight from our research- the key technologies that are transforming the agriculture sector today and seem quite promising in the near future too.
Top 7 technologies transforming the agriculture sector 
A robust, resilient, and highly efficient agriculture ecosystem is what global agriculture businesses and stakeholders are looking for. Digital technologies are at the forefront of making it happen. While there are many independent and innovative digital initiatives happening on small and large scales across the world, and the value of none of them can be undermined, there are some technologies that have had a greater adoption and a higher impact. Here are the top 7 from the list:
Robotics & Automation
Big Data, AI & ML
Drones & Satellites
IoT & Sensors
Blockchain
Cloud Computing
Mobile apps
Let's take a look at the scope, aim, and impact of each one of them.
Robotics and automation in agriculture for improved efficiency
Last year, one of the biggest impacts that we saw due to disrupted supply chain and movement restrictions was manpower shortage. With limited farm labor availability, farm operations took a hit. Farms that were early to adopt automation technologies were able to overcome this challenge quickly.  Whether it's remote monitoring of crops and livestock, automated harvesting of crops, or smart automated irrigation with IoT or drones, robotics and automation significantly reduce manual intervention and boost productivity. Additionally, high-precision robots can be used for precision sowing and picking of crops especially where maintaining grade quality is essential. The processes that deploy robotics and automation improve efficiency not just in terms of time but precision as well.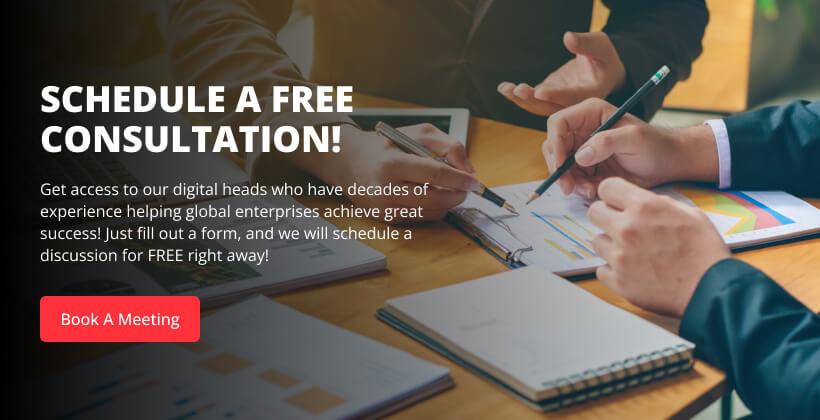 The agricultural robots market is projected to grow from USD 7.4 billion in 2020 to USD 20.6 billion by 2025; it is expected to grow at a CAGR of 22.8% during the forecast period

Source: Markets and Markets
ST Robotics' agricobot is an example where robots are used to harvest asparagus. The challenge of tedious spear work involved and rarely available labor on short notice is overcome with the deployment of agricobot. As the robot runs alongside the asparagus bed, an operator sees the crops through a camera installed on the robot and selects asparagus to be cut.
Big data, AI, and ML in agriculture for data-driven decision making
As stakeholders deploy multiple technologies across the agriculture ecosystem such as sensors, engagement tools, and so on, there's plenty of data that is getting captured. The usefulness of this data, however, depends on how effectively it is leveraged to derive meaningful insights. That's where Artificial Intelligence and Machine Learning come into the picture. Advanced AI and ML algorithms are capable of working with structured as well as unstructured data. This data identify patterns such as which methodology or combination of parameters works best. It also provides insights that help to anticipate problems, optimize resource usage, and reduce the number of decisions to be made. From farmers to retailers, everyone along the supply chain is empowered with data-driven decision-making capabilities.
The overall AI in agriculture market is projected to grow from an estimated USD 1.0 billion in 2020 to USD 4.0 billion by 2026, at a CAGR of 25.5% between 2020 and 2026.

Source: Markets and Markets
Trace Genomics, a California based company, leverages ML to derive actionable insights by combining advanced soil science, genomics and ML to provide soil analysis services to farmers. Using their solution, farmers have access to data related to soil health and defects, and can make better decisions in time to produce healthier crops.
Drones in agriculture for improved efficiency and increased automation
An area where agriculture is likely to lead in terms of technology adoption as compared to other industries is the use of drones. We are yet to see drone-enabled delivery in eCommerce but we're already seeing drones being implemented across agriculture fields for a variety of purposes. A quick soil health scan, large farm monitoring, applying fertilizers, spraying, collecting field data for further analysis, are just a few of the many applications of drones in agriculture that have made farm management easy and more efficient.
The agriculture drones market is expected to grow from USD 1.2 billion by 2019 to USD 4.8 billion by 2024 at a CAGR of 31.4%

Source: Global News Wire
Agremo's drone software-based waterlogging analysis helped farmers to identify the areas on farms that were affected by waterlogging to save crops.  performed automatic analytics of the aerial imagery using spectral data to identify differences in plant health. Then these areas were classified and quantified, and the insights were provided in a report along with the analyzed map and sent to the farmer within two days.
IoT and Sensors in agriculture to optimize processes, collect information, and enable strategic decisions
The Internet of Things and sensors have found a wide variety of applications in agriculture. From smart irrigation where sensors optimize water usage by measuring soil moisture level to remote farm monitoring and providing information in real-time, IoT has empowered agriculture supply chain stakeholders by increasing cost efficiency, reducing losses, and enabling everyone to make more informed decisions. Even the wide variety of data generation that we mentioned, is attributed to the capabilities of IoT and sensors to capture data which is later used in analytics to make strategic decisions.
The IoT in agriculture market size was valued at $ 16,330 million in 2017 and is projected to reach $48,714 million by 2025, growing at a CAGR of 14.7% from 2018 to 2025.

Source: Allied Market Research
Davis Instruments, a recognized leader in developing and manufacturing weather monitoring systems, wanted to build a connected weather monitoring system that can deliver better and accurate forecasts to farmers and enable them to be better prepared. [x]cube LABS delivered a farmer-centric agriculture app that provided a seven-day forecast and also allowed farmers to browse sensor data related to weather, irrigation, growth cycle and more.
Cloud computing in agriculture to enable fast and real-time access to data from anywhere
Cloud computing has been a driving force in realizing the extreme capabilities of other technologies. With cloud computing, the need to arrange for expensive hardware infrastructure, the cost of maintaining it, and the requirement to be technically skilled to manage it is eliminated. In fact, as we talk about the importance of real-time information available from anywhere in the world, the role of Cloud computing can't be overlooked. The computing capabilities of the Cloud make data processing more efficient. All the processed data in the form of consumable insights can be made readily available to farmers, suppliers, retailers, and everyone else in the agriculture supply chain.
At [x]cube LABS, we helped a leading agri-inputs company by providing a Cloud-powered mobile app for their sales representatives who faced difficulties in handling demand requests from dealers within as well as from outside their own sales territory. We delivered an app that allowed sales representatives to monitor stock levels across various retailers and raise transfer requests whenever required. The Cloud capability allowed them to create and update requests as well as monitor the transits in real-time.
Blockchain in agriculture to improve transparency and trust along the supply chain
Blockchain, known for unmatched security and transparency is helping overcome some of the biggest challenges in the agriculture supply chain. These include  tracking and tracing of agri inputs as well as produce throughout the supply chain, tracing the origin of food, as well as securing  vast amounts of data, among others. Agri supply chains are often plagued with a lack of trust- given the challenges such as entry of counterfeit products, unethical sources of origin, tampered data, and a lot more. Similar to its application across other industries, blockchain helps to resolve this challenge in agriculture supply chains as well.
The global blockchain in agriculture and food supply chain market size is estimated at USD 133 million in 2020; it is projected to grow at a CAGR of 48.1% to reach USD 948 million by 2025.

Source: Markets and Markets
In one of our blockchain development projects for an agriculture company, we built a platform that facilitated donations from a global community of citizens and distributed those donations in a transparent and efficient way to community-based regenerative forestry projects. To ensure the transparency and efficiency intended, the currency used for this project was blockchain-based and similar to "green credits" for funding organizations.
Mobile apps in agriculture to Improve coordination and communication along the value chain
Communication and coordination have been one of the biggest challenges in the agriculture supply chain. The latest insights, updates, and communication in real-time can be brought to all the stakeholders in the supply chain  with the help of mobile apps. Whether it is for inventory management and demand-supply planning, or for farmers to order inputs from suppliers, mobile applications can make the communication between supply chain actors seamless and quick, thereby improving overall efficiency. Not only this, mobile apps are now being leveraged as a knowledge repository for farmers too. Many companies, governments, and NGOs are using mobile apps as a medium to educate farmers on the use of agri inputs, best practices, and more, thereby serving as a convenient medium of communication.
At [x]cube, we have delivered mobile applications for various stakeholders. We developed a mobile app for sales team engagement of a leading agri-inputs company. The app focused on getting the core elements right, such as the ability to manage leads and contacts, collaborate with peers, provide learning and training content, employee engagement mechanism, and much more. We used [x]cube LABS' proprietary engagement platform, Upshot.ai to achieve the desired adoption and engagement.
We created another solution for farmers to improve their access to markets and products. The solution facilitated on-demand delivery of agri-Inputs for farmers. Equipped with state of the art digital kiosks, touch screen, front camera, aadhar-enabled fingerprint scanner, and other features, the solution provided information on market intelligence, market prices, information on procurement centers, weather forecasts, and other services, apart from ensuring timely supply of agri-inputs to the farmers in their villages within 48 hours of ordering.
Conclusion
The current agriculture revolution marked by the implementation of emerging technologies is equivalent to the Industrial revolution 4.0. The technologies combined are creating an ecosystem that is not just resilient and robust but also serves the needs of individual stakeholders, gradually scaling the impact to meet the overall agriculture goals. It is to be noted here that for solving some problems, a single technology might suffice but for solving others, an orchestration of multiple technologies might be required- as we saw how IoT, mobile apps, and cloud come together to solve one specific problem.  Even though each technology implementation comes with its own set of challenges or might appear difficult to implement at first, the potential and benefits are worth taking the first step towards overcoming resistance. The agriculture ecosystem is transitioning into a digital ecosystem that supports agriculture and the earlier one rides this wave of opportunities, the more it'll benefit them in the long run.