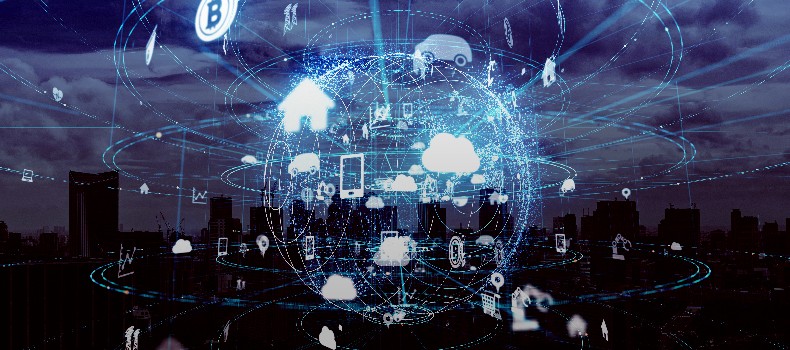 Imagine this- a home with a mind of its own, bound only by your imagination. In one touch, the movie of your choice starts, the curtains close, dynamic surround sound kicks in at the perfect volume. While you can plan a hot bath to begin with on the way back home from work, but can't recollect if you left the induction stove on or the garage door open? Well just check them out on your phone. Smart homes no longer get portrayed in films or are the chosen few properties of billionaires. It's the new normal for homeowners in all states around- Arkansas, Colorado, Connecticut, Delaware, Georgia, Florida, California, Maryland etal– to "smartify" their homes, resulting in more tailored options, for excellent comfort, improved efficiency, and a quick, silent and seamless technological acknowledgments to human communication.
Here are just some of the key features or characteristics of connected products, even though the possibilities are truly infinite, and varied in nature:
Usability of Connected Products– To put it into perspective, it is the extent to which the connected products can be used by you to attain specific goals with effectiveness, efficiency, and satisfaction in a specified context of use. In this case, let's take the example of a connected home where the defining feature is a completely networked home. Anything that can be controlled with taps or clicks and allows access from anywhere in the home or even controlled remotely through your mobile. Imagine every device in your home being synced to operate as per your personalized settings and is centrally managed. Like- the curtains automatically close at 7:30 p.m. while lights dim to the perfect setting; you can start or end your day with a push of a single button. With plenty of technology formats such as Blu-ray, Bluetooth, MP3, 3d, HD, 4K etc. Monitoring and managing energy consumption for optimum efficiency, controlling specific environmental conditions, security and delivering updates and important information to us are just some features of connected products.
Backward Integration of Connected Products– Sounds like going back in time! The truth is while IoT enabled products or solutions use embedded technology to communicate with each other or the internet, they create an invisible network which allows us to sense, control and program the products to the desired level of operational efficiency. However, the true promise of IoT is yet to be realized- where the invisible fabric of the network would act the way we want it to respond. Consider these hypothetical scenarios, for instance::
You just walked out of the door without taking the keys with you. Your phone beeps and your door which is now upgraded to smart door delays locking the door for 15 seconds because you just left, without your keys, giving you the chance to get back inside if need be.
You are fast asleep while your house is on fire. The smoke sets off your smoke alarm but you don't hear the alarm. Post 5 seconds your smoke alarm sends out a message to the motion detectors throughout your house, but there is no movement inside the house. What does it do next- the motion detectors send a message back to the smoke detector, which alerts the local fire brigade to take control of the situation, and the police for a possible breakout.
You have met with an accident and have had a hard fall from your bike. You lie unconscious as You've hit your head, and you're away from home. The accelerometer in your helmet has detected the hit to your head. Your helmet 'calls out' to see if your bike is nearby and triggers an alarm. Next, Your bike sounds an emergency alarm and sends your exact location to an ambulance, and the highway patrol. Your bike alarm continues to sound, attracting the attention of passers-by. It also sends out a signal to the road sign 1km down the road warning motorists to slow down.
Ecosystem- Redefining the Boundaries: Expect the unexpected– with the growing abilities of smart, connected products are not only reshaping the game within enterprises but are also expanding the enterprise limits. This happens as the basis of engagement shifts from discrete products, to product systems comprising of closely allied products, to IoT enabled systems that connect a host of product systems together. A tractor company, for example, may find itself competing in a larger farm automation industry.

Source: Porter & Happlemann
Increasingly, industry limits are growing even beyond product systems to systems of systems—that is, a set of diverse product systems as well as related external information that can be organized and optimized, such as a smart building, home, or a smart city. Enterprises whose IoT enabled products and designs have the highest impact on total system performance will be in the best position to drive this process and capture disproportionate value.
Always on: Network/Cloud Infrastructure: Connected IoT devices are projected to grow at a combined annual rate of 17.8% for the period 2018-2022, reaching nearly 14 billion units shipped by 2022 according to IoT Analytics GmBH. Smart is the new concrete based on which buildings are designed and constructed, be it corporate office buildings, public venues, government facilities, schools, and universities, or transportation hubs. Why? Smart products running on smart and secure networks deliver an enormous amount of value to consumers and businesses – saving time through usefulness, saving money through less consumption of energy and water, and even saving lives through applications designed to ensure safe, clean environments. Growth in IoT is projected to rise much faster than the growth of smartphones or tablets. Given the "perfect storm" of omnipresent and affordable broadband, less expensive components, cloud computing commerce, and open APIs which are kindling creative applications in dozens of smart product categories. Smart Products which are designed to be "always on" and extremely well perceived, when implemented properly go well beyond the idea of adding a sensor or sensors to a product and connecting them to an application.
Smarter Systems: "Industry 4.0" will be unable to make headway without "Logistics 4.0" a well-recognized fact. Therefore everybody needs to win in order for Smart Products and Smart services to scale and generate value for all participants. There are business, technology, and human aspects, including the experience of the end-consumer and the administrators who will be handling connected systems in the future. Notwithstanding, how autonomous we want systems to be, there remains an important human element whereby people and their IoT enabled products communicate intuitively and securely – end-users and administrators alike. Not everything can or should be automated. However automation can streamline the contextual interplays between people and things – and when the solution delivers convenience and delight, Smart Products and Smart Services will thrive.
While it's still early days for the smart home market – and the wider consumer IoT ecosystem in general – we anticipate a substantial growth over the next few years, notably as consumers become more informed and increasingly interact with smart assistant platforms like Google Assistant and Amazon's Alexa "Whether in the form of a smart speaker or embedded in a thermostat, fridge, TV, or any other device, smart assistants are on the verge of being the cornerstone of consumer IoT by improving the accessibility, use, and functionality of connected devices, which will clearly boost adoption rates in the future.