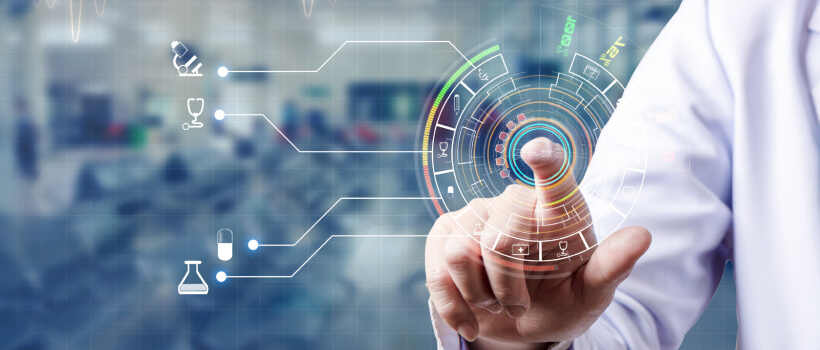 Introduction
Digital transformation powered by cloud computing has become a game-changer in the healthcare industry, revolutionizing the way healthcare organizations store, manage, and process data. This technology offers numerous benefits for both patients and healthcare providers, including improved patient care, increased efficiency, and reduced costs. In this article, we will explore the various facets of cloud computing in healthcare and delve into its impact on the industry.
Understanding Cloud Computing in Healthcare
Cloud computing in healthcare refers to the practice of storing and accessing healthcare data and applications through remote servers over the internet instead of using on-site infrastructure or personal computers. This approach provides healthcare organizations with the flexibility to securely store and manage large amounts of data while ensuring remote accessibility to authorized users. Cloud storage options in healthcare vary, and the adoption of cloud-based solutions has been further propelled by the Electronic Medical Records (EMR) Mandate, which emphasizes data security and HIPAA compliance.
The Growing Trend of Healthcare Cloud Computing
The global healthcare cloud computing market has been experiencing significant growth, with projections estimating its value to reach $35 billion by 2022, accompanied by a compound annual growth rate of 11.6%. These figures highlight the increasing adoption of cloud computing in healthcare. However, despite the promising statistics, many healthcare organizations have been slow to embrace this technology. A 2018 survey revealed that 69% of participants worked at hospitals without solid plans to migrate their existing data centers to the cloud. Nevertheless, the COVID-19 pandemic has accelerated the adoption of cloud technology in healthcare, prompting more organizations to make the necessary changes to enhance convenience, quality, and cost-effectiveness.
Also, read The Future of Healthtech: Trends and Innovations in 2023 and Beyond.
The Benefits of Cloud Computing in Healthcare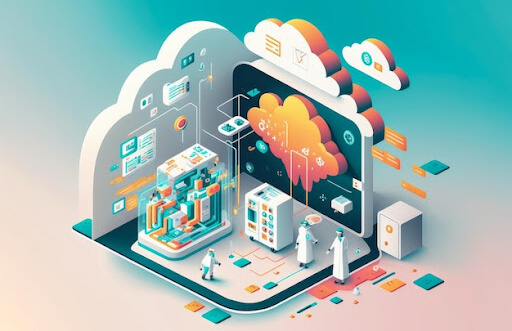 Cloud computing offers a wide range of benefits for patients, physicians, and healthcare organizations as a whole. Let's explore some of the key advantages: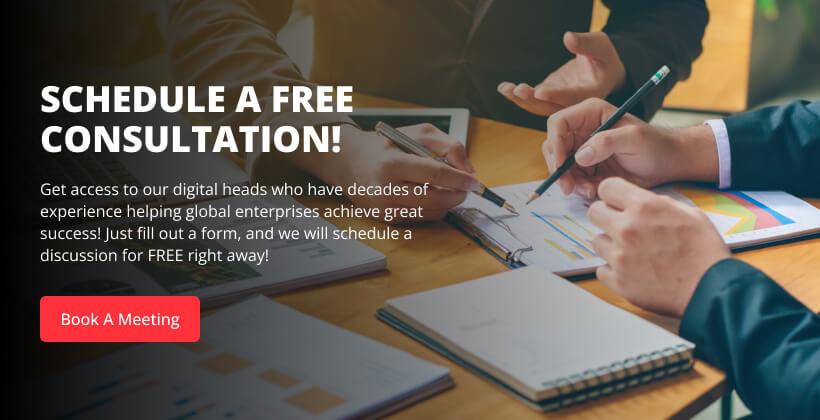 1. Improved Analysis and Monitoring of Medical Data
Cloud-based solutions enable more efficient analysis and monitoring of medical data, facilitating the diagnosis and treatment of various illnesses. With the ability to store and process large volumes of data, healthcare providers can leverage advanced analytics tools to gain valuable insights that can enhance patient care and outcomes.
2. Large Storage Capacity for Electronic Health Records (EHRs) and Images
Healthcare organizations generate vast amounts of digital data, including electronic health records and radiology images. Cloud storage offers unlimited capacity, eliminating the need to invest in additional on-site storage infrastructure. This scalability ensures that healthcare providers can efficiently manage and access patient records without the constraints of physical storage limitations.
3. Instantaneous Access to Computing Services
Cloud computing provides healthcare organizations with on-demand access to computing services, eliminating the need for extensive in-house IT infrastructure. This instant availability of resources allows healthcare providers to scale their operations quickly and efficiently, reducing the time and costs associated with traditional on-premises computing.
4. Enhanced Data Security and Confidentiality
Data security is a critical concern in healthcare, given the sensitive nature of patient information. Cloud computing offers robust security measures, including encryption and access controls, to protect patient data from unauthorized access or breaches. Cloud service providers comply with industry regulations and standards, such as the Health Insurance Portability and Accountability Act (HIPAA), ensuring that healthcare organizations can maintain compliance while leveraging the benefits of cloud technology.
5. Streamlined Collaboration and Compatibility
Cloud computing facilitates seamless collaboration and compatibility among healthcare professionals. By storing electronic medical records in the cloud, doctors can access patient information in real-time, enabling more accurate and coordinated treatment. Physicians can easily share information with colleagues, reducing the risk of duplicate efforts and improving overall patient care.
6. Cost Savings and Efficiency
Cloud computing in healthcare offers significant cost savings. By eliminating the need for on-premises infrastructure and reducing the reliance on in-house IT teams, healthcare providers can reduce capital expenses and operational costs. Cloud services operate on a subscription-based model, allowing organizations to pay only for the resources they use. This cost-efficiency enables healthcare organizations to allocate their budget more effectively and invest in other areas of patient care and innovation.
7. Agility and Resilience
Cloud computing in healthcare provides organizations with agility and resilience, particularly during times of crisis. The COVID-19 pandemic showcased the importance of cloud technology in ensuring uninterrupted healthcare services. Organizations that had already embraced the cloud or swiftly transitioned to cloud-based operations were able to pivot and continue delivering services with minimal disruption. Cloud technology allows healthcare providers to quickly adapt to changing circumstances and rapidly deploy new solutions when needed.
Applications of Cloud Computing in Healthcare
Cloud computing in healthcare finds extensive applications in various areas. Let's explore some of the key use cases:
1. E-Health and Telemedicine
Cloud computing plays a vital role in enabling e-health and telemedicine services. Through cloud-based platforms, doctors can collaborate and provide remote healthcare services, regardless of geographical location. Telemedicine solutions leverage cloud computing to facilitate real-time sharing of patients' medical data, minimizing the need for unnecessary hospital visits and improving access to healthcare services.
2. Healthcare Information Systems
Cloud-based healthcare information systems enhance patient care by providing improved querying services, billing, finance, and human resources management. These systems enable healthcare organizations to develop, test, and deploy applications more efficiently, promoting speed, collaboration, and integration with other healthcare systems.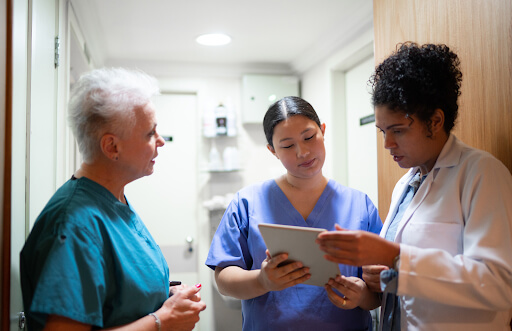 3. Personal Health Records (PHRs)
Cloud-based solutions for personal health records empower individuals to access, manage, and share their health data easily. These programs offer advanced sharing capabilities and give users control over their distributed data. By leveraging cloud technology, personal health records become more accessible and customizable, fostering patient engagement and enabling better-informed healthcare decisions.
4. Customization and Flexibility
Cloud computing in healthcare allows for greater customization and flexibility in electronic health record (EHR) systems. Previously, implementing customized solutions required extensive programming and IT expertise. With cloud-based solutions, healthcare providers can choose from a range of customizable options and pre-built care plans, tailoring the system to their specific needs. This flexibility enhances the overall efficiency and effectiveness of healthcare workflows.
5. High Data Storage Capacity
One of the significant advantages of cloud computing in healthcare is its ability to provide high-capacity data storage. Hospitals and healthcare practices generate a vast amount of digital data daily, including medical files, prescriptions, and lab results. Storing these records on-site requires additional storage capacity, which can become a significant ongoing cost. Cloud storage offers unlimited space to store and manage large volumes of data, providing scalability and eliminating the need for expensive on-premises storage infrastructure.
6. Cost-Effective Solutions
Cloud computing in healthcare offers cost-effective solutions for healthcare providers. By leveraging cloud-based services, healthcare organizations can reduce capital expenses associated with traditional on-premises infrastructure. Cloud solutions operate on a pay-as-you-go model, allowing organizations to pay only for the resources they use. This flexibility enables healthcare providers to allocate their budget more efficiently and invest in other critical areas, such as patient care and innovation.
7. Drug Discovery and Research
Cloud computing plays a significant role in drug discovery and research. The process of drug discovery requires substantial computing power to analyze vast amounts of data and uncover potential molecules for further investigation. Infrastructure as a Service (IaaS) offered by cloud providers facilitates this computational power, enabling researchers to accelerate the drug discovery process and drive innovation in healthcare.
Overcoming Challenges and Ensuring Success
Implementing cloud computing in healthcare comes with its challenges. Here are a few key considerations to ensure a successful transition:
1. Skilled Specialists
Finding skilled specialists who possess expertise in both healthcare and cloud computing can be a challenge. It is crucial for healthcare organizations to partner with experienced software development providers who understand the unique requirements of the healthcare industry.
2. Ecosystem Integration
To maximize the benefits of cloud computing in healthcare, organizations must integrate cloud technology with other emerging technologies, such as the Internet of Things (IoT), artificial intelligence (AI), and data management systems. Seamless integration of these technologies ensures interoperability and enables healthcare organizations to leverage the full potential of cloud computing.
3. Adoption and Change Management
Transitioning from legacy systems to cloud-based solutions requires careful planning and change management. It is essential to educate and train staff members on the new technology and how it will impact their daily workflows. Effective change management strategies ensure a smooth transition and enable healthcare organizations to reap the benefits of cloud computing.
4. Security and Privacy
Data security and privacy are critical concerns in healthcare. Storing medical data in the cloud introduces potential risks, such as data breaches or unauthorized access. Healthcare organizations must work closely with cloud service providers to ensure robust security measures, including encryption, access controls, and compliance with industry regulations such as HIPAA.
Conclusion
Cloud computing has transformed the healthcare industry, offering numerous benefits for patients, physicians, and healthcare organizations. From improved analysis and monitoring of medical data to cost savings and enhanced patient care, cloud computing has become an essential tool in modern healthcare. Despite the challenges, the adoption of cloud technology is crucial for healthcare organizations to stay competitive and deliver high-quality care in today's digital era. By embracing cloud computing and leveraging its capabilities, healthcare organizations can unlock new opportunities, drive innovation, and ultimately improve patient outcomes.