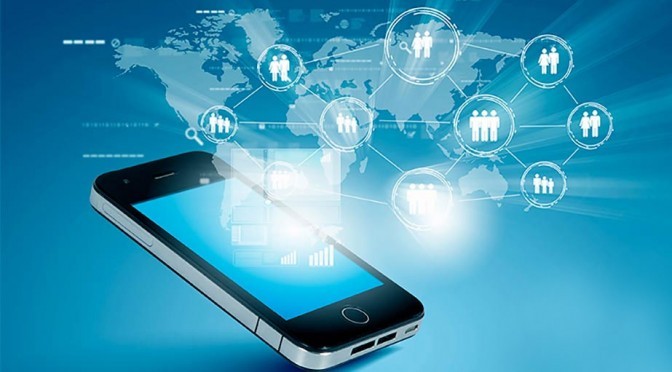 Mobility is disrupting all Industries & accelerating their growth pace. Let's see how.
1. Mobility- Mobilizing The Economy
Worldwide mobile app downloads are expected by 2017.

Source : Statista
2. Mobility In Retail
Of Internet users accessing retail destinations (sites and apps) only use mobile devices to do so, thus more mobile-only shoppers than mobile-only Internet users.

Source : comScore.
3. (a) Mobility In Banking
US millennials with $250,000-$1M in liquid assets check their bank balances via mobile devices

Source : Nielsen.
(b) Mobility In Banking
U.S. adults use mobile for Banking purposes

Source : PewResearch
4. Enterprise Mobility
Large enterprises will leverage mobile application development platforms to develop and deploy mobile apps across their organizations in 2015.

Source : IDC
5. (a) mHealth
Of those surveyed said increased access to patient data and technological innovation will present the biggest opportunity for growth in 2015.

Source : Kinnser, Software survey of home health leaders.
(b) mHealth
Of Healthcare Organisations will invest in Mobile apps by 2018.

Source : IDC
6. Mobility &Amp; Wearable
Global mobile data traffic of wearable devices which amounted to 15 petabytes per month will grow immensely in 2018.

Source : Statista
7.  (a) Mobile Usage In Travel Industry
U.S. travelers use mobile phones on vacation

Source : TripAdvisor
(b) Mobile Usage In Travel Industry
Frequent travelers use mobile phones for planning.

Source : Google.
(c) Mobile Usage In Travel Industry
Travelers use smartphones for searching restaurants

Source : TripAdvisor