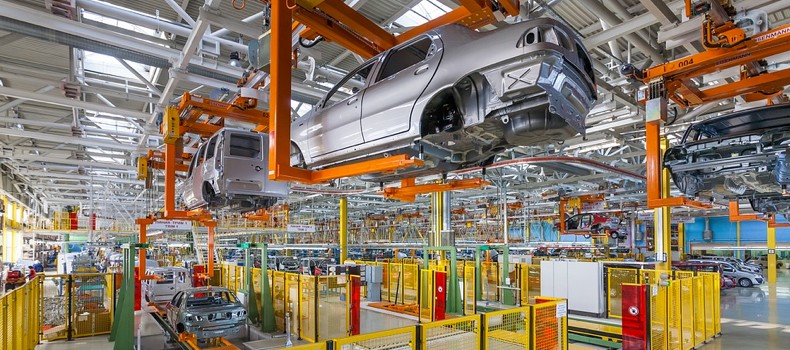 We all agree that digital disruption has created urgency. Every engineer, product designers, or developers have flipped towards this urgency by pursuing opportunities throughout the design process of any product to make a significant impact in their digital product development process.
Designing a product is not easy. It requires a clear roadmap that aligns closely with the business objectives and strategies. The whole digital product development process is headed by the Product manager. They set up roadmaps, plan, coordinate and organize the entire development process by executing their ideas in digital business innovation.
Shifting from manual to digital product development process is indicative that the firm has to tackle with challenges. Challenges that involve numerous stages each business has to go through while designing their strategy for digital product development. Here are the four major challenges encountered by an organization when developing a digital product:
Identification & Correction Of Problem Component
Challenge: As per the survey taken by the market experts, around 50% product managers agree that their major challenge is to be able to perform a complete market research to identify the actual needs of what they are building. The role of the product managers is to ensure that they are manufacturing the right product for the right people. They are responsible for the strategy, roadmap, and quality for that product or product line. However, the majority of them say that they don't have enough time to do a complete market research because it is a time-consuming process plus they have to put in a lot of money and efforts too.
Provision: It is essential for an organization to identify their problem component and come up with a perfect strategy to fix it in order to meet user's expectations. According to McKinsey large enterprises like Amazon, Facebook, and Google inspire their product managers to build a strong strategy to optimize their customer interaction through digital. It is the most effective approach to keep the key business assets and customer base intact. Though Digital Product Development is new to many enterprises, it requires a potent outlook to be at the top. You need to pick a product that is right for digital in order to meet your user's expectation which keeps changing day in-day out.
Product Management
Challenge: The second challenge soon after knowing your user and their expectation comes to the product management. It happens mostly when you are busy solving your user's problems, it's easy to stack on inessential features. Features that will disorganize your user's experience, clog development process and eventually it will lead to delay in product delivery. If you fail to manage your product development process it will hold your entire business operation to launch your digital product in the market.
Provision: You must have a clear understanding and a well-defined approach that outlines the overall experience for your digital product. Start with a solid plan, set realistic objectives with a rock-bottom profit margin from a new digital product. As a product manager, this will help you and your organization to be positive about the project period estimations, required resources and build a strong framework for the successful product development process.
Extracting End Product
Challenge: As a product manager, you are trying hard to put your entire focus on the digital product development process to maintain the top market position without analyzing the sales process. Failing to review the key components in the development process can insanely influence the outcomes from the product.
Drafting a plan, setting realistic objectives, testing, and post-launch surveys are the key components in marketing and sales of the product, which cannot be overlooked by the product managers in the entire digital product development process.
Continuing The Growth
Challenges: Once the digital product is ready, it will be your biggest mistake if you think the digital product development process is complete. Well, you have just entered the race and you have to keep recapitulating your product and push it forward in order to grow and meet your user's expectations.
Provision: You can keep the growth cycle running by keep adding new features in the digital product. After launching the new digital product in the market you will start receiving user's feedback. High-priority needs to be given to apprehend the user's feedback and try to implement it in the digital product development process. Align your development process with continuous product growth and enhancement.
Christian Bonilla, a product manager and founder of UserMuse published his survey in the "Mind the Product" page to identify the biggest challenges of product managers. Christian says, "my advice to all the product managers is to ask the market directly for feedback and just do it – right now. If your website gets significant traffic, website polls can be a great way to get quick feedback on user needs. If you want to talk to people who aren't customers yet, Google Consumer Surveys lets you spin up a survey fast and collect results for as little as $0.10 per response. If you have an email list, you can ping them too with any number of tools. Ask for forgiveness rather than permission and just start doing it."
Always have a clear vision of what is appropriate for digital to build a successful digital product and keep creating a first-hand experience for your users. So, you can turn these major challenges into the opportunities.