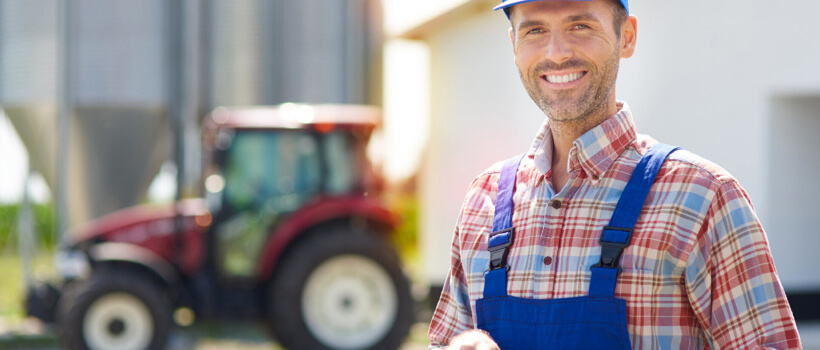 Table of Contents
An estimated 30% of the global food produce is lost along the food supply chain. Food losses and waste amount to nearly US$ 680 billion in industrialized countries and US$ 310 billion in developing countries. All of these losses at a time when the world's population is expected to reach 9.1 billion by 2050 which means we'd require to increase our food production by up to 70%!
But with increasing population, the food supply chains are also becoming increasingly complex and presenting challenges in reducing food wastage and delivering safe, nutritious food that is of high-grade quality. However, this can be achieved by optimizing food processing procedures, streamlining supply chains and linking farmers directly to the market, among other things.
Supply chain in Agriculture
A typical agricultural supply chain includes farmers, suppliers, processors, distributors, other consumers and other stakeholders. Due to a number of actors involved in the supply chain, they become more complex and riskier. The impact of external factors on agricultural production like weather, pests, and diseases that are hard to predict and control, makes it even more challenging to keep up with the set targets. The lack of traceability in the agricultural supply chain, slower financial transactions, intensive manual work and many other challenges raise more concern around the efficacy of the agriculture supply chain. Additionally, counterfeits may appear at each stage of the supply chain and negatively impact all business stakeholders, governments, and consumers.
Leveraging Digital to build a more resilient supply chain
All these challenges can be converted into opportunities by using digital technologies to enhance agricultural productivity and efficiency of the field staff by digitizing the various field operations and constantly improving farming practices based on the ground-truth intelligence that provides actionable insights.
Let us see how the technologies are helping in managing the supply chain
Reducing the post-harvest losses with AI
It is estimated that globally about 30 percent of the food produced goes to waste through post-harvest losses that occur along the value chain.
AI applications are mostly used in agriculture to predict the environmental impact to crop yields such as weather changes hence helping farmers to make correct harvesting decisions. These applications help in developing patterns that can be used to analyze the data into usable information for the farmers. In addition, agri-tech firms are developing predictive systems that can help predict storage conditions and suggest preventive action towards the rotting of the stored food products. In some instances where the labor force is a challenge, robots and machines that can help in the harvesting of crops such as tea and strawberries have been developed to minimize post-harvest losses.
BOOK A CONSULTATION FOR FREE!
Avail a FREE consutation with our digital experts on scaling your agriculture business with digital solutions
Potentially eliminate fraud and counterfeit in the supply chain
With the blockchain-based supply chain, the agribusiness can show how a product from the farm to the shelf was handled with the strictest of adherence to organic principles. Consumers can scan a QR code to verify for themselves the organic nature of their products.
Furthermore, with a blockchain-enabled tracking system, there are far a few chances for fraudulent and counterfeit goods to work their way into legitimate retail stores where unsuspecting consumers can purchase them and suffer the potential consequences.
According to the United Nations, counterfeit food costs the global economy nearly $40 billion per year.
This makes it even easier to confidently brand and sell authentic, high-quality goods that stand up to premium labels like organic and locally grown. We have helped the company Syngenta with Barcode solutions to manage the counterfeit products and an information-sharing app for the crop growers.
Food Safety
The blockchain can provide an efficient and reliable solution to the urgent need for product traceability and supply chain transparency. By recording information about products at every stage of the agricultural supply chain, a blockchain helps to remove redundant processes, ensure quality control, and monitor storage conditions. Agricultural companies already monitor crops with smart IoT devices, and the application of distributed ledger technology will reinforce sensing technology by recording and verifying all data.
Traceability
Traceability enables companies to track environmental, economic, health, and social consequences of agricultural production processes, making it possible to calculate the "true cost of food". It can also help to meet the increasing consumer demand for transparency and can improve producer revenue, market access, and opportunities for access to capital.
Big brands that cater to consumers around the world need to keep a sharp eye on the supply chain to ensure they provide only the choicest products. Farm-to-shelf traceability is an important factor in establishing the origin of a food ingredient and is being perceived by the end-consumers as a benchmark of quality and food safety. Procurement organizations, being an indispensable player in the Agri supply chain, can leverage state-of-the-art digital tools to track all the processes involved in the cultivation of the agri-commodity and utilize this intelligence to further strengthen the supply chain and earn the trust and loyalty of the end-consumers.
Agriculture finances
Blockchain can bring transparency to agricultural financial transactions, credit history, and financial agreements for smallholders who want to invest in farming. Shared access and irreversible agreements will allow smaller farmers to pay for raw materials and machinery partially or after delivery and guarantee fair market pricing.
Conclusion
Similar to digital healthcare, a clear long-term vision for digital agriculture has also become crucial, as farming players will face an increasingly challenging environment in the coming future due to increasing food demand and fewer resources. Distressful situations such as the on-going pandemic have also highlighted the need for a more efficient and resilient supply chain and why it has become more critical than ever before. Digital technologies, however, offer a powerful set of new tools that will enable stakeholders to build the new-age supply chain which can tackle all the current challenges and open a new value for those seeking to innovate beyond just needs.