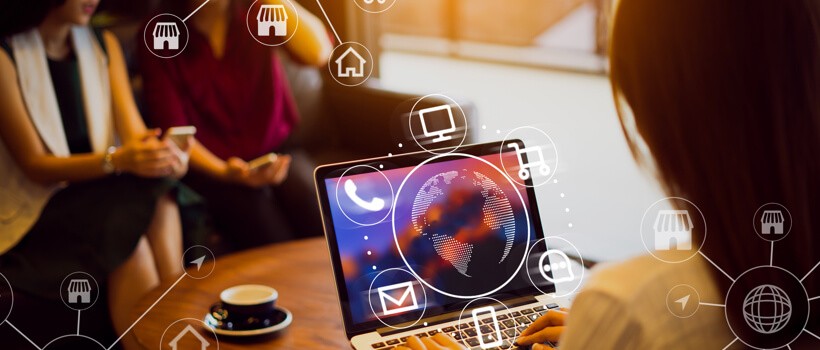 Let's see how Walmart has blurred the lines between physical and online customer experience leveraging omnichannel strategy. It is known for its value-driven culture and creative acquisition strategy. Walmart drives a major chunk of its business through its app. It has accomplished this by revisiting the basics of user acquisition while simultaneously prioritizing the fact that customer habits drive customer engagement just as much as their online shopping experience does.
Walmart came up with an innovative in-app feature called Savings Catcher. This highly recognized feature guarantees app users the lowest-price-possible by scanning QR codes directly into the Walmart app instead of manually entering into the app the long form codes. This simple feature of the Savings Catcher influenced Walmart's target market (who frequently visit the brick and mortar locations) and led to 10 million Walmart app downloads within a week of its release.  The growth was obviously immense as they considered the top-two reasons to compare: prices and redeem discounts for using retail apps in-store
Walmart understands that app longevity and scalability are closely related to customer engagement. By offering more ways to automate the user savings experience and earn rewards, Walmart customers have become eager to download the mobile app, and regularly check their balance, scan receipts, price items, and refer the app to friends (i.e. a real world example of social proof).
Technology is fast changing the way we live and work. People are experiencing high-quality digital engagements in their personal lives which has led to a paradigm shift in the way they think and behave as customers. Your customer today expects a similar engagement which he experiences in his digital life every day. This has led to companies focussing on transforming customer experience in sync with their customer expectations. Omnichannel strategy helps brands deliver a consistent experience & engagement across multiple channels- in-store, web, mobile or kiosks.
Omnichannel experiences are all flared up these days. From customer service to marketing to sales strategy, the omnichannel experience is becoming central to business strategy and success. "Multichannel support" is sometimes used mutually with "omnichannel support." Although both indicate customer support across channels, the former does not include a holistic view of the customer experience. Omnichannel experience is about having a continual conversation and relationship across channels, not just being available on multiple communications platforms.
The key to omnichannel experience is realizing that it's not about channels, but about the consumer. It's not about messages, but about utility and experiences. It's about helping consumers to make reliable choices, and uncover an enjoyable experience for themselves throughout the year.
Here's a glimpse of seven fundamental considerations with which you can create a consistent omnichannel experience for your customers.
1. Monitor, Scale & Strategize
A contingent commerce strategy enables customers to shop anywhere, at any time, simplifying increased interactions between dealers and consumers. However, having every channel open is not always achievable, making it necessary to gauge demand in each channel and distribute the resources accordingly.
You can learn more about your customers who are outside of basic geographic information by focusing more on behavioral data and asking the right questions leading to deeper meanings and understanding. Insights obtained from various data sets can help brands know their customers better.
However, it's important to figure out which data requires more consideration. When retailers can successfully measure their social outcome, they will be able to attain the actionable judgment that they need to formulate their strategic business plan.
Armed with the analysis regarding consumer preferences and engagements, merchants can avoid misusing resources on less-effective platforms while potentially underutilizing channels through which more customers arrive. By auditing quality across multiple channels, businesses can learn from their customer interactions and modify their omnichannel strategies accordingly, leading to better customer assistance and experiences.
Still, allocating resources based on past data is only half done. The fact that omnichannel retail changes so quickly means the only way to lead is to be ahead of the curve and plan for new developments. Businesses will find themselves losing time and resources if they do not take scalability into consideration while laying the foundation of their infrastructure.
2. Integration Of Physical And Online Experience
Apart from analyzing customer behavior and setting up appropriate triggers, there should be a strong relevance between the brand's physical and online stores. Customers today expect easy transitions between physical and online stores.
Retailers and brands should leverage innovative new technologies to help cohere the gap between the physical and online worlds to deliver uninterrupted and consistent customer experiences.
Online-only stores will lose out on a huge section of customers if they do not have a presence in the physical world and vice-versa. Even today, customers are motivated by touch and feel and a majority of retail sales happen in physical stores.
3. Consistency In Customer Experience
Shoppers are ardent to their favorite brands due to their consistency and predictable services. Customer behavior and consistency in the omnichannel space is relatively more complicated. Customers expect persistent experience across all devices they use to engage with the brand.
With several influencing factors, purchases can be made at any time of the day or night, either directly at physical stores, or at online stores. This requires enterprises to develop sound omnichannel strategies that take into consideration the different customer paths and expertise across all channels. Understanding the customer's decision-making process is crucial to developing an omnichannel experience strategy.
A consistent, superior experience across all interaction channels provides a great opportunity for brands to build loyalty. It is something that customers not only expect, but they demand it, and the brands that can best meet this demand will build an exemplary customer relationship.
4. Get Customer Feedback
It's important to gain an insightful view of the customer to get a complete picture of their likes and dislikes, as well as their buying habits, preferences, and how they behave across all channels. This data will help create an enhanced customer experience. By collecting and analyzing relevant customer data, a brand can build buyer persons, which will help them to use the right tools and technology at the right time in the buying cycle. It's also critical for a business to test out the buying experience they offer through their customer's eyes. Make sure the experience is seamless, user-friendly, and free of barriers.
Understanding the customer decision-making process is key to developing an omnichannel experience.  The rise in mobile use for product research provides retailers with the convenience to harness product reviews in store. For example, an app that scans an item's barcode, and pulls up all the customer reviews related to that product. Retailers could use the app to then provide added incentives to purchase, such as discounts or free gifts and surprises.
5. Blend Local And Social Media
Social media is pitted to be one of the strongest influences in today's retail space (both online and physical stores). Consumers today not only seek multiple channels to shop but also value product surveys and feedback on social media platforms. For instance, when customers visit Amazon.com, they would not purchase products that have only one star. Social media review platforms have a huge impact on brand loyalty and bad/poor feedback could lead to long-lasting negative effects on retailers. A well planned omnichannel experience strategy will definitely integrate social media and e-commerce in order to ensure retail success.
In-store experiences can also be reinforced by integrating with social media platforms. Retailers can have screens or walls that relay live social media feed or commentary. This can also include images, tweets, and videos in order to drive customer engagement. Dressing rooms can have displays that allow customers to obtain real-time product reviews from social media platforms on the products they intend to buy. Such integrations will also help store staff to monitor in-store social commentary and respond in real time.
6. Personalize Experiences
Retailers can maximize their interaction with customers by personalized emails, recommendations, and promotions. In order to establish a worthwhile connection, consumers are likely to be bombarded with marketing messages. Here retailers need to make sure they deliver information on the products their customers are interested in, and not the ones that the retailer wants to push.
Utilize social media channels to encourage shoppers to share physical experiences with one another. Personalized technology can help create customer experiences that will far surpass less tech-savvy brands.
If your business is majorly online, personalize your store's checkout experience and provide product recommendations to increase average basket size and improve customer involvement. To add a human touch to an otherwise impersonal shopping experience you can invest in 24×7 phone support and live chat services.
The advantages of selling online versus in stores differ in a few important ways. With online sales, purchasing is only a click away, and customers can buy from anywhere and at any time. In-person, consumers receive specialized assistance from employees who not only help with the sale but also leave a lasting impression on the customer.
7. Stimulate In-Store Technology
In-store technology encourages customers to shop while promoting brand reliability. It also enables consumers to interact with products that create unique shopping experiences.
Being greeted by a trusted associate at a favorite store, having someone remember their buying preferences and being shown what they want rather than sitting through the generic sales pitch, all makes shopping more promising. Most consumers want the in-store experience to have more features like they find online –convenience, ease of use and personalization. Some stores are rolling out apps that help their employees accomplish these things with each customer. There are other apps being developed that deliver information about in-store sales and events to customers as they shop. Physical stores can help in creating fulfilling omnichannel experiences, by also acting as fulfillment centers for the stores' online counterparts, hence, traditional marketing strategies cannot be ignored.
According to a report by Cisco, 48 percent of consumers use a smartphone to help them shop while in-store. Customers still like to shop in-store, even after the digital world has taken over, so it makes sense to merge the two together.
For instance, the UK fashion retailer, Oasis, have equipped their retail stores with iPads so that shoppers can find out a plethora of product information. If the shop doesn't have a particular item in stock, the customer can place an order online. As a matter of choice,  they can use their "Seek & Send" service which allows the retailer to locate other stores that have the product and get it sent to the shopper. The customer receives an email with all the information and is notified when their product is on its way.
A well planned omnichannel strategy must seamlessly accommodate social media and e-commerce in order to ensure retail success.
With the emergence of omnichannel experience retail, brands and businesses have to reconsider their strategies in order to meet the requirements of today's demanding customers and reach them with the most fascinating, flawless, consistent and contextual experiences across all channels.
With ever-increasing customer expectations, omnichannel customer experience is now an important part of the small business approach. Although large retailers have dedicated resources for multichannel selling, new and innovative mass-market solutions now enable smaller businesses to compete more effectively with larger retailers. By carefully considering and implementing some of the tactics shared, you too can access a wider range of consumers and achieve omnichannel expertise.