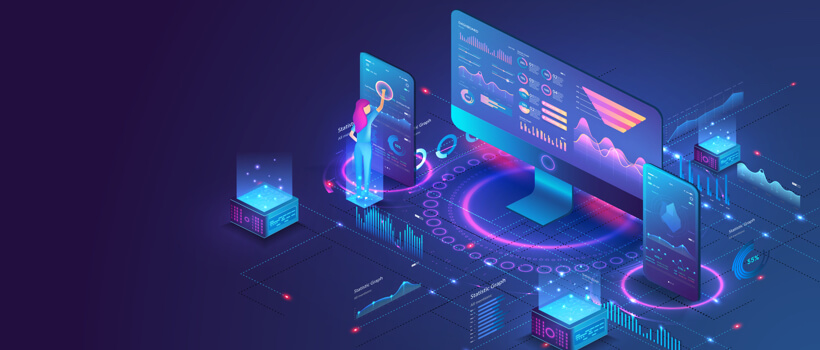 New Innovations in Artificial Intelligence and Machine Learning we can Expect in 2021 & Beyond
Artificial Intelligence and Machine Learning are the technologies that have taken the world by storm. The current AI and ML market is valued at 58.30 US billion dollars and is expected to reach 309.6 US billion dollars by 2026 at a CAGR of 39.70%. Let us first understand what these technologies are? While Artificial Intelligence is a concept that can stimulate human thinking and behavior, Machine Learning is a subset of it that is used to create algorithms from past cases. Currently, there is not a single sector in the market that does not make use of these technologies for a better competitive advantage. They are transforming business processes and making operations smooth. Many business leaders around the world are incorporating these technologies in order to align with employee interests and organizational goals. Their significance rapidly peaked in the year 2020-21 and is only expected to grow. Following are the top applications that we can expect to see in the near future:
Machine learning and Artificial Intelligence are powerful tools and paved the way for the need for more data scientists in the world. Since they are the crucial backbone technologies behind every innovation that ranges from simple chatbots to highly automated robots that monitor supply chains, they have a high demand even as a learning resource in the market. This field is continuously growing and developing with new forefronts in research. Smart cities, IoT devices, drones, and cloud computing applications operate on the implementation of AI/ML. In the fields of banking and finance, they were already used to detect frauds, but now even those levels are enhancing. It will always be a good endeavor to educate oneself on these technologies as the more time flows, the more they will be a part of our day-to-day lives.