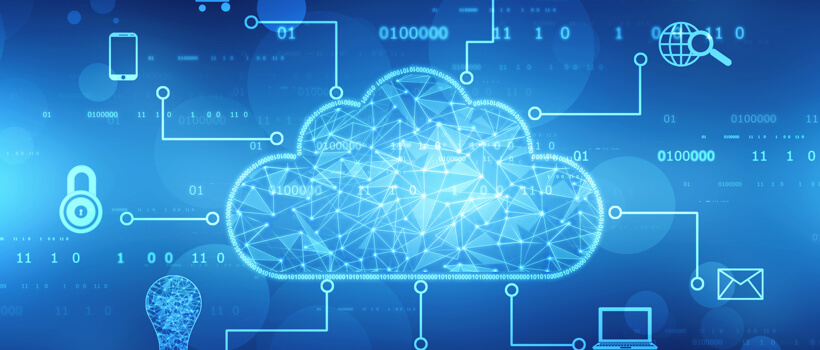 Table of contents
Cloud computing boomed in 2020 as the entire workforce turned virtual, and how did the businesses react to the pandemic? By concentrating on the supply of digital services. Gartner report foretells that in 2022, global cloud revenue is estimated to total $474 billion. Also, Cisco considers that the cloud data centres now process as much as 94% of the total workloads.
Cloud computing trends depict how new technology alters the functioning of firms and their IT expenditures. Cloud computing is increasingly adopting cloud services. It has become a critical component for many firms seeking to work smarter and accomplish more quickly. With access to on-demand processing capability, highly scalable platforms, and a more suitable and flexible approach to IT expenditure, the cloud has advanced from cutting-edge technology to becoming an indispensable IT resource.
Throughout 2020-21, every industry, sector, and market worldwide endured the cloud computing revolution. This shift towards cloud platforms and remote working will only rise in 2022, as companies now adopt remote working as a full-time model.
The three significant public cloud providers – Amazon Web Services (AWS), Google Cloud Platform (GCP) and Microsoft Azure – achieved substantial revenue growth in 2021, thanks to the growing demand for cloud services. According to the  Synergy Research Group  Q3, enterprise spending on cloud infrastructure services passed the $45 billion mark. Infrastructure investments by cloud service providers enabled them to generate over $150 billion in revenues from cloud infrastructure services. Amazon, Microsoft and Google continue to attract half of the worldwide cloud spending, with market shares of 33%, 20% and 10%, respectively.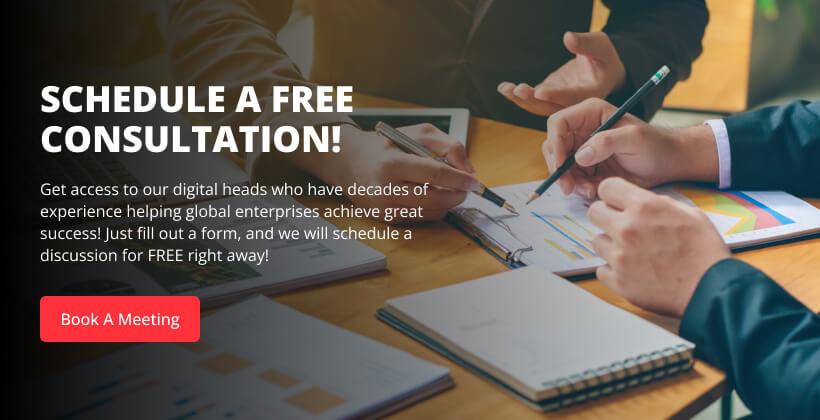 A report by Gartner states that the adoption rate of cloud storage increased 23% in 2021, totalling $332 billion and is expected to reach over $400 billion by 2022. This upgrade in adoption supports the changing work scenarios as organizations seek business continuity, cost efficiency, and improved future scalability. Thus, it has become paramount for businesses to acclimate the existing cloud technologies in their organizations and bolster their grip on the trends that define the future and embrace the benefits of cloud computing..
Enhancing cloud platform capabilities through various technologies and tools will be the most significant trend in 2022. There will also be multiple new cloud technology applications that weren't possible before. Here are a few cloud computing trends to look for in the coming year.
1) Kubernetes facilitating Blockchain :
Blockchain Development is a revolutionary technology that delivers a tamper-evident, shared digital ledger that registers data in a private or public network. Blockchain Development Services help organisations maintain accurate records of transactions without depending on any central authority. Kubernetes is an open-source container orchestration medium that automatically lets organizations scale, deploy, and manage containerized infrastructure. Current public blockchain infrastructure does not support ample data storage and management, merging blockchain systems for big data applications. But the use of Kubernetes for blockchain enables rapidly scale environments and assures high availability by consistently having multiple containers running for critical services.
Deploying blockchain networks via Kubernetes clusters will be the standard of adoption in the coming years. They solve two significant issues blockchain faces: its inherent complexity and integration into the existing infrastructure. Blockchain on Kubernetes allows service interoperability between organizations that are structured differently. The additional benefits of blockchain on Kubernetes are simplified deployments and upgradeability.
2)AI in Cloud Computing 
As technology evolves, Artificial Intelligence will be one of the most valuable technologies with cloud computing. Technology alliances explore new ways to incorporate AI for Big Data processing, improving business functions and output.
Using AI solutions and infrastructure, cloud platforms aim to improve efficiency. AI supports organizations to manage and automate internal processes smartly. This framework helps organisations adapt and scale to their evolving business needs more efficiently. In other words, the collaboration between AI and cloud computing will become a leading trend soon enough. A study by IBM states that 65% of businesses agree that AI is critical for business success and strategy.
Machine learning platforms demand massive processing power and colossal bandwidth for training and processing data, and cloud data centers make this available to anyone. Most of the "every day" AI we see – from Google Search to Instagram filters – live in the cloud. Technology that directs traffic from data centres to our devices and also the one which handles storage infrastructure is created on machine learning. The growth and evolution of cloud and AI are indistinguishably interwoven, which will only become more true during 2022 and beyond.
3)Boom in Cloud gaming, VR and AR 
We will witness a massive outbreak of cloud gaming in the coming years. Platforms like Google's Stadia and Amazon Luna will determine the cloud gaming realm's direction in 2022. The coming of Cloud Virtual Reality and Augmented Reality (VR/AR) has made headsets more inexpensive and fostered the growth of cloud gaming across various industries.
The increasing adoption of online games will positively impact the cloud gaming market value in the forthcoming years. As more organizations today understand the growth in processing power, flexibility, and scalability that cloud-based systems provide, cloud adoption is expected to grow. The Worldwide cloud gaming market is anticipated to reach USD 56.57 billion by 2027, exhibiting a CAGR of 15.7%.
An increase in cloud computing adoption and the finding of new methods to leverage cloud-based systems to create insights and efficiency are up to be seen in 2022. The route to adoption and the timeframe for accomplishing the cloud may differ for each organization, but one thing stands sure: there will not be going back to the old methods.
4)Cloud Security 
Cloud Security is a major concern, Companies and clients are concerned about IT security and data compliance. Today's cloud solutions are designed to fix these concerns; Thus, creating a massive demand for Secure Access Service Edge(SASE) and Cloud-based disaster recovery practices.
Secure Access Service Edge (SASE)- Corporations are reviewing their security and risk management approach as they have to access services and data from personal devices outside their corps' IT networks. This SASE is an approach to IT security that permits organizations to swiftly undertake new cloud services and assure that their systems are protected.
Cloud-based disaster recovery– Cloud-based disaster recovery helps organizations backup their data on an external cloud server. It is less expensive and time-efficient, benefiting from an outside source's handling. Businesses frequently use cloud-based disaster recovery for critical servers and applications like massive databases and ERP systems.
5)Hybrid and Multi-cloud infrastructure 
Companies today understand that cloud data management isn't about having one distinct cloud platform or infrastructure. It's about choosing the right solution for the job at hand. In some cases, this isn't about the cloud at all;
In 2021, the emerging cloud trend was that corporations are becoming less apprehensive about sticking with one vendor and thus embracing a multi-cloud or hybrid cloud that offers the best out of each solution.
A report by Flexera, states that 92 percent of enterprises have a multi-cloud strategy; 80 percent have a hybrid cloud strategy.
Hybrid services are about combining the strengths of different approaches. Data that needs quick and frequent access can be kept on public servers, and sensitive data can be kept on private servers with a monitored permit. A well-integrated and balanced hybrid approach gives firms the best of both worlds.
The multi-cloud model helps companies choose cloud offerings best suited to their application environments, business requirements, and availability requirements.
Although there has been a considerable number of adoptions of hybrid-cloud and multi-cloud strategies, 2022 will witness more enterprises and business leaders on the edges of these models and embrace them to appreciate elasticity and agility in the cloud.
According to a report, "Gartner estimates that in 2022, global cloud market share is estimated to increase to a total $474 billion. By 2025, Gartner estimates that over 95% of new digital workloads will be deployed on cloud-native platforms, up from 30% in 2021.
Conclusion- 
Gartner predicts that more than 85% of enterprises will embrace a cloud-first principle by 2025. Companies will not be able to fully execute their digital strategies without using cloud-native architectures and technologies. Cloud computing infrastructure is now the spine of every delivery pipeline and digital service, from social media, streaming entertainment, connected cars, and internet of things (IoT) infrastructure.
New or forthcoming ultra-fast networks like 5G and Wi-Fi 6E indicate that more data will be streamed from the cloud, also welcoming new types of data streaming.
Cloud computing technology effectively makes every other technology lighter, faster, and more accessible from a customer point of view. It will be a crucial driver in migrating more services to cloud platforms.