Innovations in mobile technology are changing the face of retail. With customers shopping from smartphones and tablets, retailers face the special challenge of balancing online and in-store sales while competing with larger online vendors.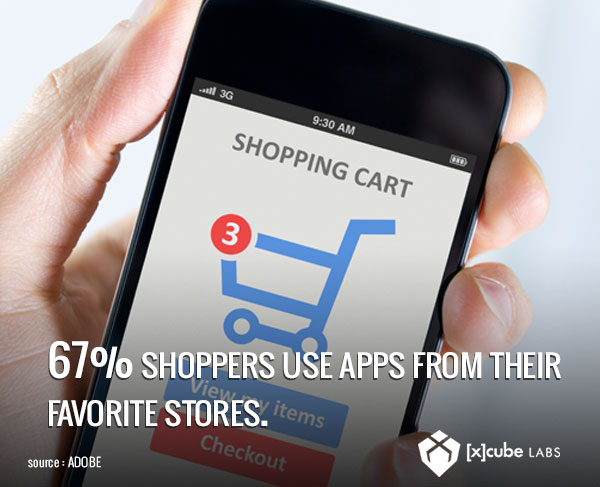 Mobile's Rising Influence
Business owners should be aware of the impact mobile is having on the retail landscape. Developing trends are seen in recent statistics regarding mobile use and consumer behaviors:
In 2012, 21 percent of retailers' online revenue came from shoppers using smartphones or tablets
Mobile sales jumped 300 percent from 2012 to 2013
63 percent of mobile users rely on their devices to scan or search for the best prices
34 percent of customers use mobile-based coupons at physical retail checkouts
Changing Point-of-Sale Transactions
Not only are customers using their smartphones to find good deals and get discounts, but many of them are also engaging services such as Google Wallet to make payments at retail locations. Retailers must embrace this new technology to avoid losing a large segment of the mobile population to the practice of "showrooming," where customers find products in stores and wind up buying them online from other retailers. To boost customer retention, companies may consider offering discounts via ship-to-store options for online purchases. This not only keeps customers from going to the competition but also brings them into physical stores where they may make additional purchases.
Anatomy of a Successful App
Linking an app to the in-store experience can help with customer retention and brand loyalty. Forty-two percent of shoppers who use their smartphones to make purchases say that apps increase the connection they feel with the brands that they like. A successful app boosts customer engagement by:
Providing value though information and entertainment
Offering a simple interface that's easy to navigate
Loading quickly and without glitches
Offering cross-compatibility across devices and operating systems
Streamlining the user experience with a consistent brand image
The speed of mobile shopping means that brands only have a few seconds to catch and keep customer's attention. The more interesting and engaging an app can be, the better the chance that it will drive sales.
Increasing Retail Visibility
In order for customers to take advantage of special mobile offers, they have to be able to locate a business. Seventy percent of smartphone shoppers say they use a store locator to get to where they want to go, making it vitally important for all businesses to have up-to-date information including physical addresses and phone numbers on top location-based services such as Yelp, Google My Business (formerly Google Places) and Foursquare.
The Influence of Mobile Experiences
Providing a positive shopping experience to mobile users is even more important than ensuring satisfaction in-store. Customers who shop using their smartphones and tablets can instantly share purchases with and post feedback to social sites, and other consumers put a lot of stock in that information. This process of "social retailing," where customers research products, read reviews and get opinions from their peers before making purchases, makes individual opinions an important part of retail marketing. Poor user experience has been shown to drive away as many as 43 percent of customers, leading to falling sales, a decrease in brand loyalty and a negative impact on a company's online reputation.
With the expansion of mobile showing no signs of slowing down, it's up to retailers to offer users the experience and accessibility they're looking for. Reaching out to the mobile customer is an essential part of modern business marketing, and the retailers that will succeed are those who keep their finger on the pulse of the ever-evolving mobile landscape.