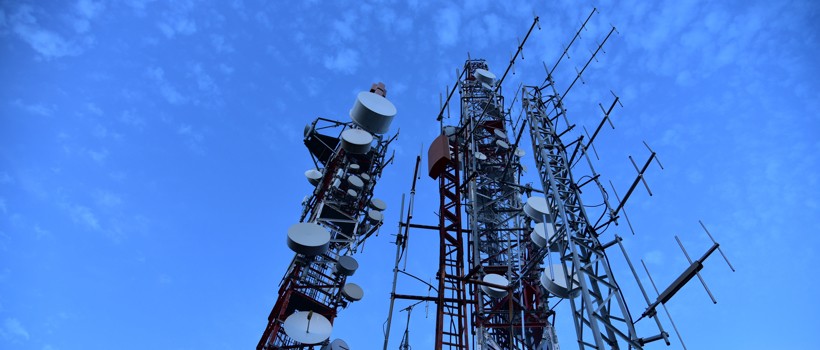 With the advent of new age digital technologies, the global scenario has undergone a radical transformation with industry after industry joining the digital bandwagon. Needless to say , the telecom industry has not remained untouched either. Marrying together the right strategy and process design with digital technology has resulted in the emergence of new business models in the telecom sector.
Here Are 6 Ways Telecom Companies Can Leverage Digital Technologies
1. Smart Metering
Smart Meter Systems are electronic measurement devices which operate by transmitting information wirelessly to communicate information for billing customers and operating their electric systems. They are based on a two way communication and data system commonly referred to as Advanced Metering Infrastructure (AMI). The advanced billing requirements of organizations today and the host of benefits that a smart metering system brings along with it such as improved outage restoration and reduced estimated billing and billing errors , have together paved the way for smart meters to emerge as the one stop billing solution across a wide base of consumer segments.
2. Infrastructure Management Using IoT
Gartner predicts that Internet of Things (IoT) would swell up by 30% in 2016 to include 6.4 billion connected devices. IoT has a pivotal role to play in terms of infrastructure management in telcos. It serves as an intelligence platform to achieve significant energy savings and provide an improved workplace experience. Contrary to the traditional approach of devices functioning in isolation , IoT provides a unified console to manage several devices connected across the telecom network in an integrated manner.
3. Digital VAS (Value Added Services)
Telecom service providers are today able to provide an enriched single-window experience to consumers for discovering digital content related to information, services, news,entertainment and much more. The field of digital VAS is today expanding to provide solutions to suit each and every end user's requirements. The more traditional versions of SMS based value added services are giving way to digital infotainment services, mobile advertising, mobile TV and much more.
4. Outage Management Systems
Modern digital outage management systems implemented in the telecom industry today can accurately predict size and duration of outages,raise alarms,calculate estimated restoration times and manage crew assisting in restoration.They combine the functionality of the geographical information system(GIS), Automatic Meter Reading (AMR) and Interactive Voice Response(IVR) to make effective outage predictions and implement network tracing.
5. Unified User Profiling
It enables telecom operators to come up with a common platform to analyze huge volumes of user data with the help of analytical engines. It plays an extremely important role in several areas such as customer relationship management,customer segmentation, developing business practices to influence customer behavior in specific segments and managing the entire customer cycle from customer acquisition till churn and retention.
6. Business Intelligence (BI)
Business Intelligence solutions are widely adopted by telecom majors for reporting, dashboards and analytics to include capabilities such as predictive analysis,data mining,forecasting and optimization.The adoption of BI in telecommunications goes a long way towards improving core operations,identifying market trends and establishing forecasts. It also has several useful applications in product development, financial asset management, campaign analysis and service fulfillment.
The strides made by telecom companies in digitizing their operations has enabled them to bring new products, services, customer segments and geographies  and build a culture of sustainable growth and create renewed enterprise business models. Going digital has opened up a plethora of opportunities for telecom to transform into a truly new-age industry.