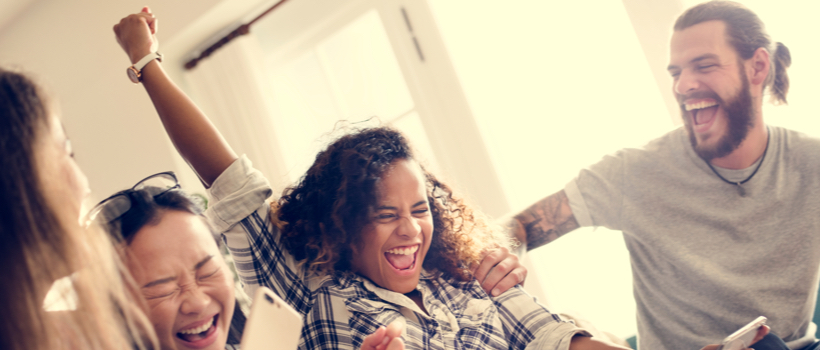 Table of contents
Mobile games: a snapshot of their growing popularity
In a world increasingly driven by mobility, it's no surprise that the app stores keep welcoming new entrants by the hundreds every day. As of the first quarter of 2019, there were around 2.6 million Android and 2.2 million iOS apps. However, it's the mobile games that generally see the most amount of traction and tops the download list by a huge margin. According to a report by Admob, around 62 percent of smartphone users install a game right after purchasing their device. The stats clearly highlight their immense potential.
Covid-19: gaming sees an unprecedented upsurge
According to a research, the global games market was predicted to be worth $134.9 billion in 2018. The most booming sector of this was mobile gaming which was expected to be worth $63.2 billion, accounting for 47% of the global games market. However, given the current situation caused by COVID-19 that is restricting the movement of millions across the globe, the time spent on screen-based entertainment is increasing and consequently, the number of game downloads have also increased. As per the latest statistics, the mobile games category saw the largest increase in downloads between Q4 2019 and Q1 2020, up 30%, on Google Play and the iOS App Store- opening a floodgate of opportunities for mobile game developers.
What growth opportunities does it present for gaming companies?
Whether someone is under self-quarantine or just avoiding crowds during the COVID-19 outbreak, boredom sets in pretty quickly when they're confined within the walls of their homes. Mobile games are providing an engaging and entertaining experience in such idle hours.
In February 2020, the average weekly game downloads in China went up by 80% compared to their average weekly download for the whole of 2019. South Korea, which was another country hit early by coronavirus, witnessed an increase in average weekly game downloads by 35% compared to their 2019 weekly average. This trend continued to catch up across the globe as countries implemented lock downs to reduce the spread of virus.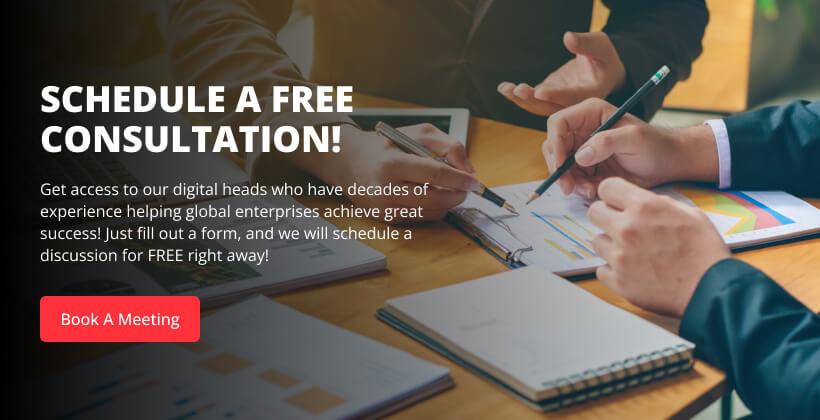 Recognizing the large potential of gaming in terms of retaining the attention and keeping people engaged, the World Health Organization is now encouraging people to stay at home and play video games. On March 29th, the WHO and 18 game companies collaborated for the #PlayApartTogether campaign. The campaign aims to promote the importance of social distancing and to give people a way to feel connected with each other remotely. All the game industry leaders participating in the initiative are encouraging their users to follow the WHO's health guidelines to reduce the spread of COVID-19.
"It's never been more critical to ensure people stay safely connected to one another. Games are the perfect platform because they connect people through the lens of joy, purpose and meaning. We are proud to participate in such a worthwhile and necessary initiative,"
Bobby Kotick, CEO, Activision Blizzard
"There has perhaps never been a more pivotal time than present, for solidarity around a cause, such as the one facing us now with COVID-19. Together, with our global community of games publishers and the technical guidance of the World Health Organization, we hope to reach millions of players across our titles with the #PlayApartTogether campaign. Through games like Cooking Craze, Gummy Drop, Decurse and Fairway Solitaire, we can share WHO's important message of safety while letting our community know that they are not alone. We are all in this together, even if we are apart."
Jeff Karp, managing director and president of Big Fish Games
Here's a list of companies participating in the campaign:
Activision Blizzard

Amazon Appstore

Big Fish Games

Dirtybit Games

Glu Mobile

Jam City

Kabam

Maysalward

Playtika

Pocket Gems

Riot Games

SciPlay

Snap Games

Twitch

Unity

Wooga

YouTube Gaming

Zynga
Given the large user base of some of these companies, they are the perfect platform for awareness campaigns of COVID-19. For instance, there are 3.3 million Unity game developers making games across platforms. Similarly, Twitch has 15 million daily active users. It is safe to say the current situation has opened the door for many opportunities for game development companies and mobile game developers to not just associate themselves with a cause, but also to engage people from all over the world and earn more revenue from their games.
Gamification as a marketing strategy for non-gaming companies
We can establish from various facts and figures that the average screen time of users has increased significantly ever since the pandemic forced them to stay inside their homes- leading to more people switching to games as a way to fight boredom. This has opened floodgates of opportunities for game developers and gaming companies but as a stakeholder of a non-gaming company, you might wonder if this situation can present you with equal opportunities. The answer is yes.
As we witness a surge in mobile usage due to lock down and social distancing, the opportunity for your brand to engage with your customers and maintain relevance has in fact, become more promising. Also, if your business primarily operates offline, this is the best time for you to reach out to your customers digitally. You can leverage game development to:
Build brand awareness: Mobile games can help you raise brand awareness by allowing you to implement innovative ways to promote your products, engage with customers, and much more. Earlier, promoting products through games was considered a niche activity and brands often resorted to it as the last option but we have started to see a shift in trend as more customers are accessible only through mobile and over 50% of mobile users play games on a regular basis, with over 200 million people in the US alone.
Create customer engagement: Digital ads have hit peak now and consumers don't engage with them anymore. In 2018, US companies spent $14.89 billion on Facebook ads despite the fact that 91% of total digital ad spend is viewed for less than one second. Social media marketing is now complemented by games which are proving to be an effective media which brands can leverage . With increasing difficulty in engaging with customers through digital ads and social media, you must implement a more innovative approach towards engagement and games are an effective way to do that.
New product launch: If you want to launch a new product or service, interactive games can be an excellent tool to create awareness around it. Grabbing attention through games and introducing your product to your audience helps to create more buzz. Audi is known to launch games for their various car models. Similarly, McDonalds created an interactive game before launching their new sandwich. In the current scenario where games are the most popular engagement platform for customers, they can be the perfect launchpad for your new product.
Advertising: To advertise your products or services, you need to reach where your target audience is. Mobile games can help you reach your desired consumer base, understand their needs and cater to them in quick time. Nearly 49% of US gamers have declared that in-game ads provide a better experience than social ads. Because rewarded ads offer a game token in exchange for viewing an ad, gamers prefer these advertisements more. Additionally, more adults are now playing mobile games which makes in-game advertisement an attractive platform for traditional brands.
Innovation stories: How leading brands used gamification to stand out
With a surge in the number of mobile game users, in-game advertising and gamification have become an important mode of digital advertising which is largely conversion oriented. Gamification ads are advertisements that people can interact in a manner similar to playing a game. Here are some brands that have excelled in this area
OnePlus 8 and OnePlus 8 Pro
As the COVID-19 crisis caused lockdowns across the globe, OnePlus, being unable to do their usual pop-up events around the world for their latest OnePlus 8 series, decided to go innovative with gamification. They rolled out two AR filters on Instagram that lets users unbox the latest devices virtually. Users need to visit the Instagram profiles of OnePlus to access the new filters. Once they do, they need to find a flat surface to place the AR box, hit the record button to be able to see the contents of the box, and interact with the various elements that one gets with the phone.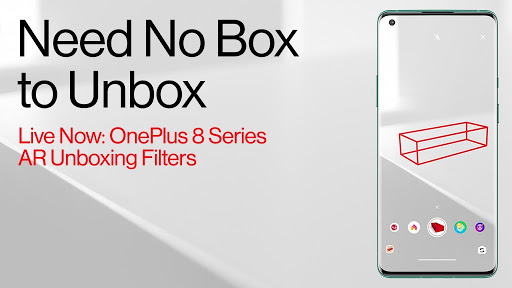 Nestle leveraged reward video which is one the leading ad formats on mobile games currently; instead of watching a forced ad, players can choose to watch a video in exchange for a game reward. For their campaign, Nestle partnered with King and ran reward ads across the publisher's vast portfolio, spanning over 200 mobile game titles including popular hits like Candy Crush Saga.
Outcome: By the end of the campaign, Nestle reported that 99.5% of the ads were viewed until the end and 3% of users who saw the ads clicked through.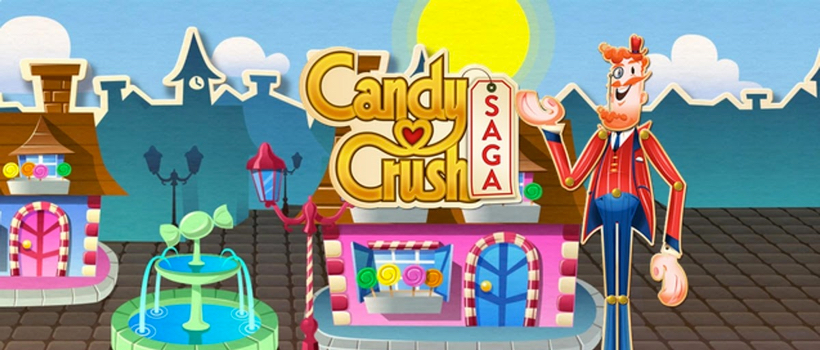 To promote their Galaxy S6 smartphone, Samsung partnered with InMobi to create interactive ads that gave the users experience of a personalized real-time battery identification mobile unit. They created an expandable interstitial ad to demonstrate their phone's super fast charging capability by reaching out to their existing customers as well as potential customers.
Outcome: This campaign resulted in 1.1% of users clicking on the "Experience" button with an average of 20 seconds spent on the interstitial ad.
Gameloft created short, interactive ads for Kellogs to promote their cereal brand Froot Loops. The interactive media ads featured all loved and known Kelloggs' characters. Gameloft also worked with Indian online retailer Myntra for a similar playable ad campaign.
Outcome: Myntra's ad campaign received 82% completion rate and 2.1 million impressions in less than two months.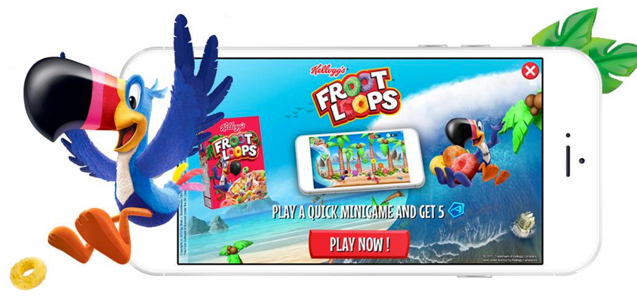 Ponds partnered with InMobi to create the world's first face detection augmented reality mobile ad to give users a heightened brand experience and encourage them to try out the Ponds Acne 10-in-1 Solution. When users looked at their phones, the camera would scan their face and detect acne-prone areas on their face
Outcome: The campaign witnessed 39000 interactions with the ad with an average engagement time of 29 seconds.
During the peak of Pokemon Go's popularity, Starbucks leveraged the game's physical component to drive in-store traffic. They further encouraged traffic by creating a custom drink called Pokemon Go Frappuccino to connect further with the game fans who were always on a hunt for digital monsters.
Outcome: Starbucks successfully drove traffic to their stores and had over 7800 stores becoming Pokestops or Gyms.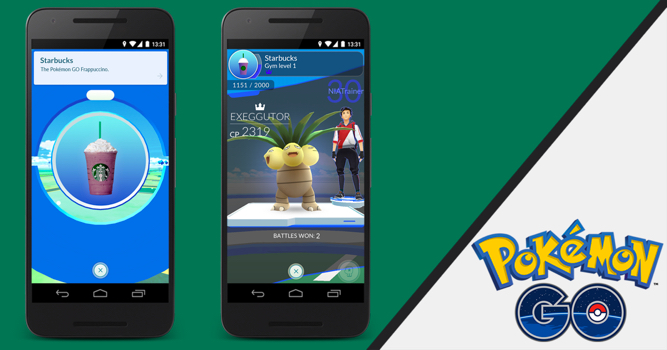 The world's leading entertainment service provider, Netflix, captivated their viewers by creating a super realistic advertising experience where the mobile screen of the viewers resembled a broken piece of glass. In their campaign, Netflix tried to recreate the fear that people experienced after watching an episode of the popular techno-paranoia drama Black Mirror.
Outcome: The ad was an instant hit and Netflix won the Drum Mobile Award for the category "most innovative use of mobile."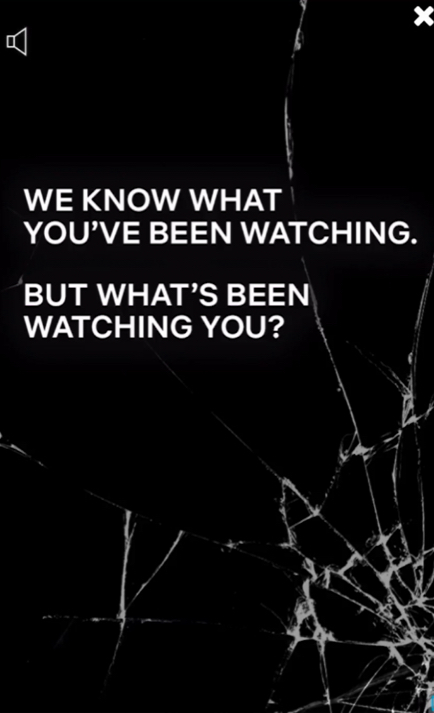 Pizza Hut turned their restaurants into gaming hubs by using a location-based targeting system that sent push notifications on player's mobile to invite King of Glory players who were within five minutes distance of any Pizza Hut location to meet other players in-store and play.
Outcome: Within 20 day sof campaign, more than 100,000 King of Glory players had visited a Pizza Hut. The company sold over 150,000 special edition King of Glory meal sets and earned a 900% return on investment.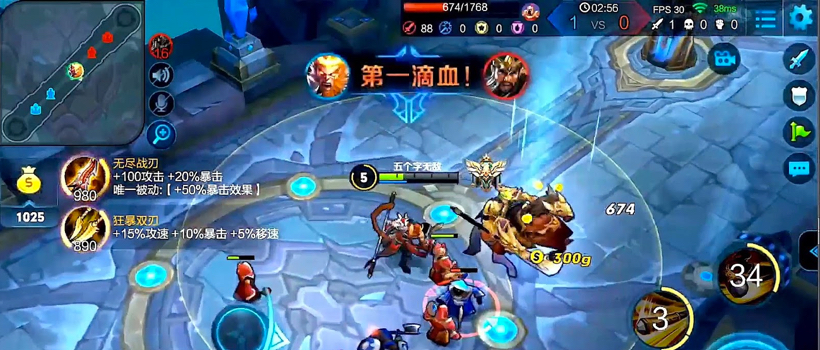 Snickers partnered with Spotify to create an ad campaign "You're Not You When You're Hungry" that targeted users whenever they listened to songs out of their usual genre.
Using Spotify's streaming data, Snickers identified users who were not listening to their normal genre of music and immediately delivered their audio ad.
Outcome: The campaign generated 78,861 total clicks, 1,710,564 unique reach and 6,805,995 overall impressions.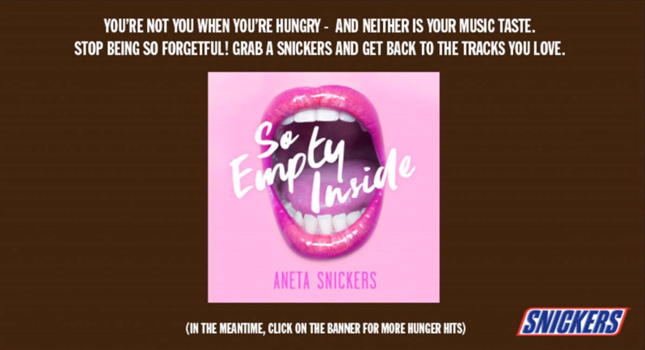 GAP used Instagram stories to create an ad that showcased their new collection and enabled viewers to become a part of the logo remix launch. They also showcased a decode long archive of the world's top logos to connect with the millennials.
Outcome: The 19-day ad campaign saw a 73% higher click-through rate than the past Instagram ads.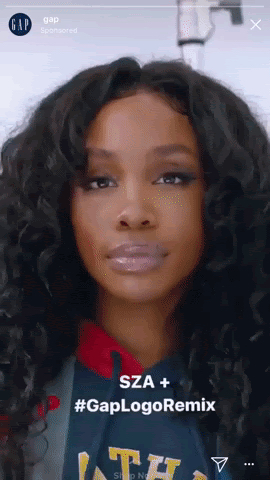 Headspace, an English-American online healthcare company that specializes in meditation, targeted Instagram users who were likely to be suffering from anxiety. The ad uses cartoon-style storytelling to encourage users to try their app and reduce their anxiety levels in 10 minutes.
Outcome: The instagram ad was viewed targeted at 2,971,000 followers and received 117,536 likes, 2,170 comments and an engagement rate of 2.01%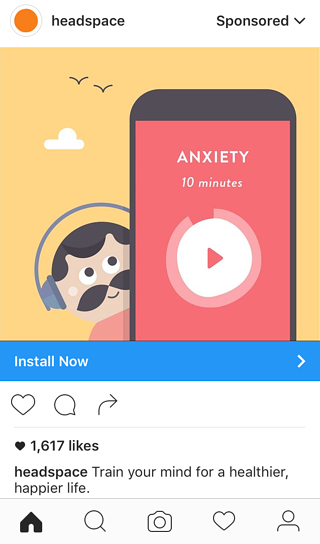 Conclusion
Statistics show that more than 50% of the global video game revenue is generated from mobile gaming and it is the fastest growing source of revenue in the gaming industry. This massive growth was driven by many factors such as increasing number of smartphones, 4G/5G internet connectivity, technological advancements and more. But the unexpected COVID-19 crisis further gave a tremendous push to mobile game adoption, accelerating its growth and paving the way for more opportunities. There is a surge in mobile gamers throughout the world which not only benefits stakeholders of game development companies but also the non-gaming businesses. Non-gaming companies can innovate their mobile ad strategy to take their business to the next level.
The impact of coronavirus is likely to last for quite a while.. Until then, as consumers stay home and self-isolate, we can expect a change in their preferences, leading to consumers getting used to engagement through mobile games. This means that businesses must start incorporating mobile gamification as an essential part of their digital strategy, and reap the maximum out of the benefits which games have to offer.