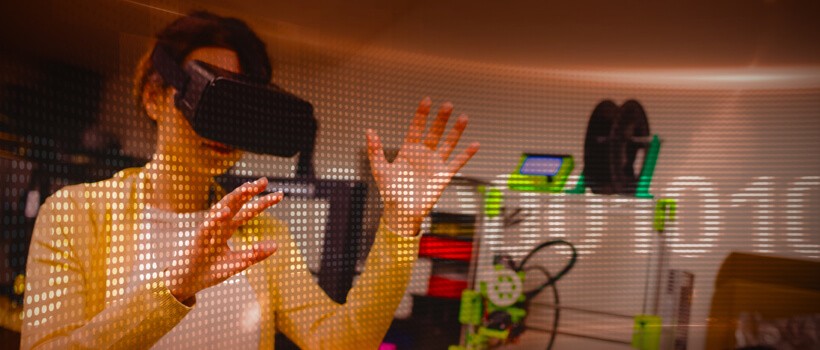 Are manufacturers actually using immersive technology on the factory floor? Is the technology delivering beyond commercial and advertising applications?
Well, yes, actually it has! Immersive technologies have a huge impact and potentially changed the way businesses are done. It has helped enterprises to increase their internal productivity and minimized overall expenses. According to the International Data Corporation (IDC), by 2020 the total revenues in the augmented and virtual reality market are predicted to reach over $162 billion.
How It's Helping Manufacturing?
Immersive technologies have found a grip in the manufacturing industry, and are taking the business to the next level. Gartner reports, VR and AR are its top ten strategic technology trends for this year. Enterprises are using these efficient techniques to innovate and facilitate the production process.
In manufacturing industries, it is very essential to have the production process ongoing because every process has its own importance to deliver a final product and immersive technologies have a potential to simulate every little thing on the factory floor. The key benefits of using the immersive technologies in manufacturing industry are to present predictive analytics and boost the product development process.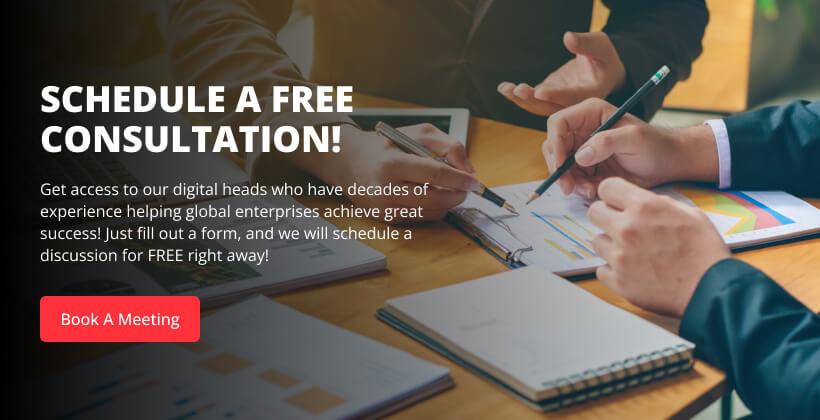 As per the tech pro research, 48% of enterprises are considering adopting VR and 23% within the next 3 years. Their research also says 67% of enterprises are considering adopting AR and 30% within the next 3 years. According to tech pro the top areas of interest for using VR and AR are simulation exercises, employee testing and training, computer modeling and for use in product development.
Virtual Reality (VR) In Manufacturing
Virtual reality (VR) is a technology that generates realistic images, sounds and other sensations that imitate a user to an imaginary environment. It is defined as "near-reality" where virtual means near and reality is what human beings experience in real.
Virtual reality acts as a fence between a tedious 2D experience on screen to a real experience and from improved worker safety to marked up efficiency. Even though its first impact was in entertainment, manufacturing industries are also benefiting from this technology. VR can predict the consequences by giving companies a valuable foresight and quickly help manufacturers find inaccuracy in a product blueprint and fix it! VR analytics can be used to pull out customers insights and help enterprises to focus on their point of sale by keeping the customers in the centered point.
The technology allows manufacturers to interact with the VR model in a practical way before building a real model. This is a cost effective approach, allows agility and saves time. This is why enterprises are interested in investing in VR and as per Digi-Capital report $1.1 billion investment occurred in Q1 2016 and its forecasted revenues of $120 billion for AR/VR by 2020.
Ford an American multinational automaker company was the first one to adopt virtual reality in its manufacturing process and the first one to build a VR model. They use Oculus Rift and HTC Vive to see the changes and how it can impact the model. Ford uses their own in-house solutions into virtual models to improve their automotive designs. Their designers utilize immersive technology to participate virtually from different part of the world to take a tour of a new car.
ESI group a virtual prototyping software company, newly introduced HTC Vive Business Edition equipped with IC.IDO upgradation. This solution is designed to have a performance advancement in functionalities that are used for prototyping, designing, planning, verification and validation. The update allows users to join the VR session from anywhere and interact with designed model.
Augmented Reality (AR) In Manufacturing
This technology adds a new digital layer to reality. It is a real-world environment whose elements are embraced by a computer-generated image such as sound, video, graphics and adds 3D effects on a user's view.
Augmented Reality is revolutionizing the manufacturing industry. It is turning the factory floor into an interactive field by furnishing all the imperative data to make an analysis. The technology helps to cut down the production downtime and increase the performance efficiency. The technician can view KPIs in real-time, spot out any issues beforehand and resolve the issue to let the agile production process ongoing. It has established a huge potential in training field too, like in operations, aircraft pilots, advanced surgery and so on. Multiple manufacturers have started considering the augmented reality benefits in the manufacturing industries, for an instance, it helps manufacturers to place all the complex components together in no time. Augmented Reality also can be used in maintenance of the manufacturing materials and to give an expert assistance to the technician.
DHL a German logistics company first used the augmented reality program in 2015. They used Google glass and other AR head-mounted displays for vision picking. The devices helped their workers with the navigation, find their allocated packages by simply highlighting in the displays, so that the packages are identified quickly. Initially 10 workers were able to pick 9,000 orders which allowed workers to perform more effectively and efficiently than before.
Manufacturing industry can use AR devices like Microsoft HoloLens, a headset that allows users to view, hear and interact with holograms within a real environment.Lockheed Martin a global aerospace, defense, security and advanced technology company, use augmented reality glasses that have cameras, depth and motion sensors to cover a digital images against the real working environment. Using the AR the technician was able to read the instructions on how to assemble a specific parts promptly and in an accurate manner. This has increased their accuracy to 96%, while working 30% faster.
Immersive Technology Prospects
Manufacturing industries are considering huge investments in augmented and virtual reality to have a digital work experience that includes, training, design, factory floor service, safety, repair and convenience. UI LABS and The Augmented Reality for Enterprise Alliance (AREA) declared the world's first augmented reality functional requirements guidelines for manufacturing industries. As per Credence Research report, the global AR market is expected to exceed $95 billion USD by 2023. Big Market Research reports says, the global augmented reality and virtual reality gear market will grow at a compound annual growth rate of 37.45% between 2017-2021.
The guidelines were created in March at the DMDII workshop. Thomas McDermott, executive director of DMDII said, "Augmented Reality has immense potential to transform manufacturing, and early adopters are seeing impressive productivity and quality improvements. However, wide adoption of immersive technology requires collaboration among the industrial companies operating on the front lines and the AR providers designing solutions to ensure the technology under development meets the needs of industry."
Immersive Technology will prove to be very promising in the manufacturing industry as we see its implications every now and then. It seems there are growing investments in this area, from Google, Facebook, Sony, eBay and HTC to list a few. While VR has been around for decades now, identifying a breakthrough consumer use case for the technology has not yet been achieved. The biggest roadblock for VR is its limitations to a single user or solo activity. AR has been a step ahead and appears to be surpassing the use case and solo activity issues. AR is an immersive technology that overlays a computer generated image on a user's view of the real world; for example, in 2016 Pokemon Go, launched by Nintendo, became a smash hit. Immersive technology has already forged ahead in education, workplace on-the-job training, retail industry and will be spanning many more industries in the immediate future.