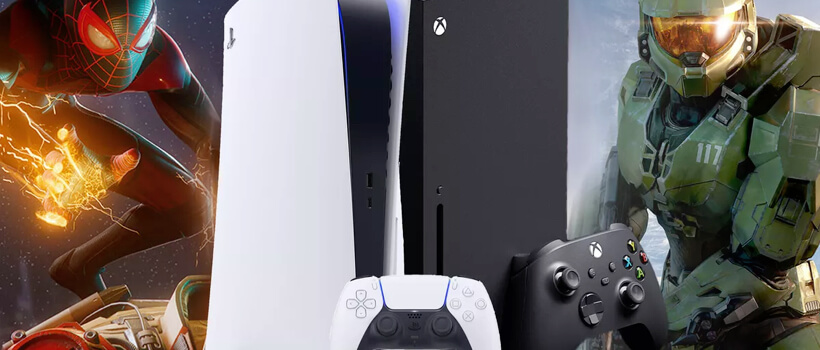 Table of contents
The video game industry has recorded significant spending and profit in 2020. As the coronavirus pandemic forced people all over the world to confine themselves to homes, people started seeking alternative ways of entertainment. This also caused gaming on various devices to gain momentum for many people, for whom this has also been a first time experience. For regular and dedicated players, the pandemic caused a surge in logged-in hours. In the United States, gamers spent $33.7 billion across hardware, accessories and content through September, according to the NPD Group. According to Newzoo, a popular gaming analytics firm, gamers worldwide are expected to spend a record $175 billion on software alone in 2020, up from $146 billion in 2019. Taking advantage of this opportunity, key players in the video games area couldn't have figured out a better time to launch their latest consoles- Xbox Series X and PlayStation 5.
Taking advantage of the pandemic boom: Launching the new PlayStation and Xbox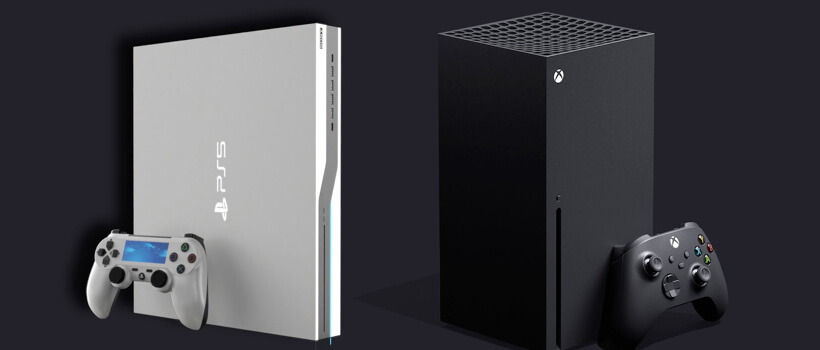 An untapped market segment has opened itself up to the world of video games, given the need to stay engaged while at home. The pandemic has given people more free time to play games. Gamers getting started right now are likely to stay hooked for years to come, implying more business opportunities for both companies. Taking advantage of this fact, Microsoft and Sony both released new video game consoles this week: Microsoft's $500 Xbox Series X and $300 Series S, and Sony's two models of PlayStation 5, starting at $400. As video gamers across the world flocked to stores and crashed pre-order websites to buy these new video game consoles, it became quite evident that the craze is here not just to stay and sustain, but grow beyond what was estimated a year ago.
A quick flashback: How Sony and Microsoft redefined the way we play video games
Sony released its first PlayStation around 5 years ago, making its way into a marketplace that was largely dominated by Nintendo and, to a lesser extent, by Sega. Microsoft introduced its Xbox seven years later. The rest is history. These giants have not only kept people hooked to games but also made countless contributions to advance video gaming over the years. Let's take a quick look at the evolution of both of them over the decades.
Timeline: Sony Playstation
Feb 26, 1988

Development of the Super Disc


In 1988, Sony and Nintendo were working together to develop the Super Disc. However, they soon parted ways and the Super Disc was never introduced

Feb 26, 1990

R&D by Sony


Research and development for the PlayStation began in 1990, headed by Sony engineer, Ken Kutaragi

Feb 26, 1991

The start of PlayStation consoles


In 1991, Sony used a modified version of the Super Disk as part of their new game console – the Sony PlayStation

Dec 28, 1994

The original PlayStation

The first one in the PlayStation series of console and hand-held game devices was launched

Jul 7, 2000

PS1


PS1, a considerably smaller and redesigned version of the original PlayStation video game console was launched

Nov 8, 2000

PS 2


The PlayStation 2, part of the 6th gen video game consoles, was released and made backwards-compatible with most original PlayStation games

Feb 26, 2003

PlayStation X (PSX)

The new PlayStation X (PSX) released was no longer compatible with Nintendo game cartridges and was CD-ROM based

Feb 26, 2004

PS2 Slimline

ReleThe PlayStation 2 Slimline was the first major redesign of the PlayStation 2,- smaller, thinner, quieter and with a built-in ethernet port

Mar 26, 2005

PlayStation Portable (PSP)

The PlayStation Portable (PSP) was Sony's first handheld console

Nov 11, 2006

PS3

Released on November 11, 2006, the PlayStation 3 was the third iteration in the series.

Feb 26, 2007

Revision of the Slimline


Sony shipped a revision of the Slimline- lighter than the original Slimline

Sep 26, 2007

PSP Slim & Lite


The PSP Slim & Lite was the first major hardware revision of the PlayStation Portable

Feb 26, 2008

Another revision of the Slimline


Sony released another revision of the Slimline which had an overhauled internal design that incorporated the power supply into the console itself like the original PlayStation 2

Feb 28, 2009

PS 3 Slim


The redesigned model of the PlayStation 3 was 33% smaller, 36% lighter, and consumed 34% to 45% less power than previous models

Oct 26, 2009

PSP Go

Released in October 2009, the PSP Go is the biggest redesign of the PlayStation Portable to date.

Jan 27, 2011

The PlayStation Vita was officially unveiled


The PlayStation Vita was officially unveiled by Sony on January 27, 2011 at the PlayStation Meeting 2011.

Mar 4, 2011

Xperia Play was put on the market


On March 4, 2011, the Xperia Play was put on the market.

Feb 26, 2012

Super Slim PS 3


In 2012, Sony launched a new Super Slim PlayStation 3, characterized by significantly reduced size

Feb 20, 2013

PS4 Announced


The PlayStation 4 video game console from Sony Computer Entertainment was announced at a press conference on February 20, 2013

Feb 26, 2013

The PS3 redesigned


Released in 2009, the redesigned model of the PlayStation 3 remained the only model in the series that was in production

November 15, 2013

PS4 launched


The PS4 marked the first time Sony released a console with a CPU based on the x86 instruction set

November 10, 2016

PS 4 Pro


The PS4 Pro offered a notable bump in specs. Its console was based on AMD's Polaris graphics and featured 4.2 teraflops of GPU performance, more than double the original PS4's 1.84
Timeline: Microsoft Xbox
Novomber 15, 2001
First Xbox


The first Xbox made by Microsoft was the first gaming console made as a PC and ran on Windows 2000

Nov 15, 2002
Xbox Live


Allowed users to play online with others, download games, apps, accessories, add ons etc

May 2, 2003
Translucent Green Xbox


A limited edition, translucent green Xbox was released in Europe to increase their profit by changing little things up until the next big launch

Apr 6, 2004
Translucent Green Xbox (Halo edition)


Translucent green like the European special edition, it came packaged with Halo: Combat Evolved.

Nov 25, 2005
The Xbox 360


To compete in the 7th generation of consoles, Microsoft released the Xbox 360which included integrated Xbox Live service that allows players to compete online, download arcade games, game demos, trailers, TV shows, music and movies, most apps, and connect to the newest version of Windows

Apr 29, 2007
Xbox 360 Elite


The Xbox 360 Elite contained a 120 GB hard drive and a matte black finish. The Elite retail package also included a controller and headset that match the system's black finish.

No major improvements just add ons

Jul 1, 2010
Xbox 360 Slim(S)


A slimmer Xbox 360 design, it included a 250 GB hard drive and integrated Wi-Fi functionality

Jul 20, 2010
Kinect


Microsoft launched the Kinect which allows users to experience a first person motion censored game

Nov 22, 2013
Xbox one


The Xbox one is slimmer and has a bigger storage than Xbox 360. It has more applications, higher quality, better PC material and is faster. It also came with Kinect and headsets

Nov 4, 2016
Xbox One S


It came with a large storage (1Tb, 2Tb), supported 4k quality and provided better game-play experience. More perks/add ons with Xbox Live
The evolution race is still on: PS5 and Xbox X
With the gaming industry witnessing a surge, the demand for gaming consoles is also on the rise. Both the companies have chosen the best time to unleash their latest models. The Xbox One X was released on November 7th. PS5 was released on November 12th in the USA, Canada, Australia, New Zealand, Japan, Mexico and South Korea. It will be released in other countries on November 19th.
While gamers have probably received their best gift of the year with these launches, all over the world they are now faced with a common dilemma- which one to choose. Well, to answer that, we'll say it depends. Even though they seem like they are at war with each other, their positioning this time has been quite different-Microsoft and Sony are now offering different visions for the future of gaming.
Microsoft is making its new machines very gamer-friendly and focusing less on all the other things a console can offer- primarily load time. Microsoft is also going big on its Game Pass subscription service- offering gamers access to more titles for a monthly fee. Meanwhile, Sony has taken a step up in graphical capability compared to the current generation and focused on their loading times as well (which is almost instant). Sony is following a similar strategy that worked for it in 2013- selling discs and downloads for premium prices.
| | | |
| --- | --- | --- |
| Specification | Microsoft | Sony |
| CPU | 8x Cores @ 3.8 GHz (3.6 GHz w/ SMT) Custom Zen 2 CPU | AMD Zen 2-based CPU with 8 cores at 3.5GHz |
| GPU | 12 TFLOPS, 52 CUs @ 1.825 GHz Custom RDNA 2 GPU | 10.28 TFLOPs, 36 CUs at 2.23GHz |
| Memory interface | 16 GB GDDR6 w/ 320b bus | 16GB GDDR6 / 256-bit |
| Memory bandwidth | 10GB @ 560 GB/s, 6GB @ 336 GB/s | 448GB/s |
| Internal storage | 1TB Custom NVME SSD | Custom 825GB SSD |
| Expandable storage | 1TB Expansion Card | NVMe SSD slot |
| External storage | USB 3.2 External HDD Support | USB HDD support |
| Optical drive | 4K UHD Blu-Ray Drive | 4K UHD Blu-ray drive |
| Design | Sleek design with white colour addition and blades on either side of the console that will allow it to stay cool and quieter | Changed the design from previous versions, resembling a PC tower |
| Games | Access to countless games. Exclusives available for a monthly price | Access to exclusive, critically acclaimed games |
Xbox vs PlayStation gaming experience with NBA 2K21 & Assassin's Creed Valhalla
Ubisoft's Assassin's Creed Valhalla, one of the most anticipated titles of 2020, was released for the Xbox Series X/S and the PS5 on November 10, 2020. Essentiallysports confirms that in terms of running games at high resolutions, the PlayStation 5 and the Xbox Series X perform similarly. This is why the debate around the PS5 vs Xbox Series X narrows down to the loading times of either console. YouTuber JorRaptor compared the fast travel times and boot times of Assassin's Creed Valhalla on both the next-gen consoles. It was found out that PS5 loads AC: Valhalla way faster than the Xbox Series X. The PS5 takes about 51.93 seconds compared to Xbox Series X which takes about 1 minute 26 seconds.
The deliberation between the PS5 and Xbox X was tested on the popular title NBA2K21. It was again found out that though neither console has a massive advantage over the other, Xbox Series X emerges as the winner across both featured tests on load time. The tests show the Xbox Series X pulling out ahead with 2.953 total seconds of load versus PS5's 3.237 seconds when it comes to time between menu and playing the actual game. versus 14.097 seconds on PS5.
Final Verdict- It's a win for gamers and the gaming industry at large
Gaming is here to grow
Games are one of the few entertainment sectors that are expected to see growth this year, with a forecast compound annual growth rate of 6.4% from now to 2024, according to PWC. While many may argue that the demand is likely to go down as the pandemic subsides and people start to go out, the opposite also holds true. With engaging experiences that users worldwide are hooking themselves with, the gaming industry has tapped on a dormant user base and created more opportunities for themselves as they are likely to continue with gaming in future.
The new consoles are all about gamer-centricity
The new generation of both gaming consoles are powerful, fast, and offer an incredible experience when played on a 4K HDR-ready TV. TIf you're still thinking which one to choose, here's a tip. PS5 will give you tons of exclusive, critically-acclaimed games. But if you want to have access to countless, continually updated games and play exclusives at a reasonable monthly cost,go for the Xbox. Other than that, PlayStation 5 will be a bit faster than the Xbox One X and will leave you spending slightly less time staring at loading screens. But no matter which one you choose, it is noteworthy that your gaming experience will be like never before. Both consoles focus on user-centricity by taking care of aspects such as high-end graphics, load time, gameplay and more.
Expect surreal experiences with next-gen gaming experience
Looking at the evolution of gaming consoles, it is reasonable to say that gaming experience has levelled-up and evolved over the time and a significant credit for that goes to Microsoft and Sony, who have redefined the gaming experience all along. What we see now is a new generation of gaming experience that is more about the "feel" of it. What we'll see next, and have started to get a glimpse of already, is how the future of gaming lies in breathtaking experiences that can blur the boundary between what's real and what's virtual.