Need for efficiency in agriculture- more than ever!
In one of our earlier blog post, Agriculture to Agritech: Trends, Challenges, and the Path Forward with Digital Technology and Software Solutions, we projected that the agriculture industry would feed an estimated global population of 9.7 billion by 2050. In 2020 alone, a 60% increase is required to feed the population. We talked about macroeconomics, changing consumer preferences, emerging technologies and transforming supply chains as the key drivers for digital transformation in agriculture and how the challenges facing the agriculture industry worldwide could be effectively tackled by following the right approach and leveraging technology to meet the growing demand for food.
Until now, factors such as climate change, population growth and food security concerns have propelled the industry into seeking more innovative approaches to improve crop yield. But the current COVID-19 crisis has further exposed the vulnerability of the agricultural landscape and raised questions about meeting the global food demands sustainably, with adverse factors at play. Again, the answer lies in achieving efficiency- producing more with less, now more than ever.
Data and AI- The answer to meeting challenges efficiently
A farmer in Texas observed the direction of the wind and estimated that a swarm of grasshoppers was likely to settle down near the southwest corner of his farm. But before he could direct his pesticides in the southwest corner, he got an alert on his smartphone from the AI and data company he hired to monitor his farm which showed new satellite images against pictures of the same box over a five-year period. Their AI algorithm detected that the insects had landed in a different corner of the field. The warning turned out to be accurate and enabled the farmer to remove pests from his field in time.
Another interesting use of AI is how NatureFresh Farms grow greenhouse tomatoes in a bed of pulped coconut husks. Their environment allows growers to completely control which nutrients go into the plant. Their sensors monitor the fruit's progress as they turn ripe and adjust light to accelerate or slow the pace of growth.
Today, agriculture stakeholders are processing data to reduce the impact of adverse situations and achieve an optimal output. The majority of agriculture startups are switching to AI-enabled solutions to increase the efficiency of agricultural production. Implementing these solutions could not only help in increasing the production with limited resources but also detect diseases or climate changes sooner and enable growers to respond timely.
The market prospects are in favor, too.
"The industry will be transformed by data science and artificial intelligence. Farmers will have the tools to get the most from every acre."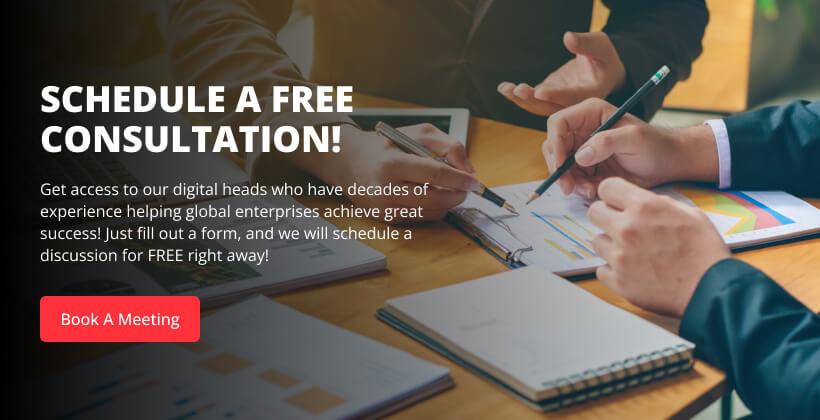 – Gayle Sheppard,
Vice President and General Manager,
Intel® AI
AI in agriculture market was valued at around USD 545 million in 2017 and is expected to reach approximately USD 2075 million by 2024, at a CAGR of 21% between 2018 and 2024. This growth is attributed to the fact that AI proposes direct solution to some of the key challenges that hindered the digital growth in agriculture.
Agritech industry has huge untapped potential. However, it's advancement relies heavily on data. The agriculture market produces data at intermittent intervals annually, thereby making data collection slow and challenging. AI-powered devices have enabled quick and reliable data collection and made agritech a promising market.
It is estimated that by 2050, 66% of the global population will reside in urban areas. This means that the workforce in rural areas will be greatly reduced. It has, therefore, become imperative to develop cognitive systems using AI and other innovative technologies that can ease up farmers' work significantly and compensate for the reduced number of people working on the farm.
The uncertainty in agriculture industry can be addressed by using AI solutions that can effectively identify potential risks and resolve issues before they occur. Timely warnings and insights will enable farmers to make more rapid and informed decisions, thereby reducing the surprise of crop loss at the time of harvest.
Addressing the needs- How an agricultural stakeholder can benefit from Data and AI.
As the current adversity in agriculture drives the need for innovation across the entire ecosystem, stakeholders continue to explore use cases of Data and AI, making it emerge as the much needed technological innovation to address the current and future needs.
Intelligent Remote monitoringSuccessfully producing the desired yield in terms of quantity as well as quality has become a game of numbers, and these numbers are what sensors and IoT devices provide us. Farmers can leverage information gained from AI-driven sensors to make changes in processes by adjusting inputs to improve operations and efficiencies. This data can also be shared globally within the community to maintain a central knowledge repository that enables better decisions.The scope of using these sensors is wide. These sensors can be ground, aerial, or machine-based. Each one of them holds huge potential for agricultural production. The data collected from on-ground sensors can help decide the best place to plant for highest yield, the amount that should be planted to avoid waste, etc. Drones and satellites can monitor crop health and pest disease and help prevent crop loss. Farm equipment can also capture data on expected crop production. Automated planting equipment can provide farmers with estimates on crop yield and harvest output, allowing them to plan for sales forecasting, overflow and shortage.
Tackling labor challengesWith fewer people entering the farming profession, most farms were already facing the challenge of a workforce shortage. The current lockdown caused by COVID-19 has further highlighted the need to find an alternative solution to manage farms in the absence of manual labor. One solution to help with this shortage of farmers is AI agriculture bots. These bots increase the human labor workforce capacity and are used in various forms- they can harvest crops at a higher volume and faster pace than human laborers, identify weeds more accurately and eliminate them, reduce costs for farms by having a round the clock labor force and much more.
Optimizing outputAI can help farmers choose the right type of crop. Based on data, they can determine the right mix of crops that are customised for various needs and weather. AI technologies can also provide insights on how a particular type of seed will react to a particular type of soil profile, local climate conditions and weather forecasts. By correlating and analyzing all this information, the year-to-year outcome can be optimized and consequently, ROI can be maximized.
Research and DevelopmentAI is helping speed up trials in agriculture by decreasing the length of the trial and error phase of development. Research has found that algorithms can help determine which hybrid plants would grow best in certain real-life environmental conditions and this can save a massive amount of time and effort. Discovery to commercialization of hybrid plants could take years. Algorithms can save considerable amount of time in the process. For instance, a corn hybrids breeding program that selected 500 breeds for trails- completely cost and time prohibitive, used an algorithm based on fifteen years of molecular marker and field trail information and saved almost one year out of estimated eight, which is an incredible leap, considering the population surge.
Virtual assistanceAlthough chatbots are prevalent mostly in retail, media, travel and insurance companies, they have great potential in agriculture as well. Virtual assistants in the form of chatbots, powered by AI and integrated with machine learning, have been developed specifically for farmers. The chatbots also support natural language processing, for farmers' ease of use. Farmers can not only gain the needed assistance and get their queries answered, but also receive recommendations and advice on particular farm issues.
Image RecognitionImage recognition is another advancement that would allow farmers to monitor their land and crops more quickly and efficiently, and also understand past patterns over time. AI is being trained to recognize over 5000 species of plants and animals, which would improve drone ability to identify pest disease and crop damage. Unwanted plants growing in farms can also be detected by combining image processing and machine learning techniques. Image processing can also be used in fruit grading systems to segment and classify with great accuracy. With correct imaging techniques and algorithms, the classification accuracy of up to 96% can be obtained.
Synergy of AI and IoTAI enables IoT to achieve its full potential. The data collected from multiple sources is evaluated through machine learning abilities. Using AI systems, analysts can find correlations among large volumes of data coming from a multiplicity of sources, such as historic data on weather, surveys, market news, soil information and images, and much more. These systems can help extract useful insights and the concerned stakeholders can benefit from the recommendations.
Conclusion
AI integration in agriculture has been relatively late, but the plethora of opportunities to explore and to lead agriculture industry towards greater sustainability is vast. As we discussed, AI can quickly recognize likely threats and recommend specific actions that are required to overcome them. It can be used in agriculture to enhance outcomes with minimum environmental damage. Not just that, AI can identify a crop disease with 98% accuracy or adjust greenhouse conditions to accelerate or decelerate crop growth. It is certain that efficient use of AI has the potential to actually meet the food requirements of the world but what remains to be seen is how the stakeholders in the agriculture industry- agribusinesses, farmers, investors and other players harness its potential.