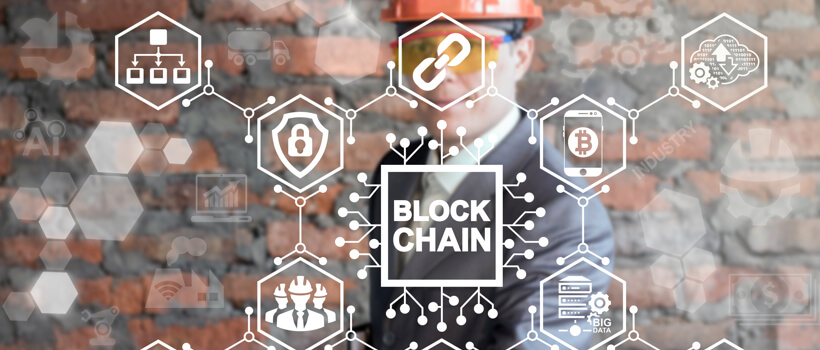 Table of contents
A quick recap
When people hear about blockchain, the first thing they associate it with is cryptocurrency. And it's only fair because that's where blockchain technology actually began. But as we advanced through the years, the technology evolved and today, it is widely being used as a distributed ledger technology.
We are aware that the technology creates a chain of blocks, where each block contains information and is verified. These blocks are further validated and attached to the chain of transactions and information in the preceding blocks. To put it in simple terms, let's compare it with Google docs. We are aware that in Google docs, multiple users can access and edit a single document simultaneously. Blockchain works in a similar fashion- one set of data is replicated across multiple locations. But there's one key difference- unlike Google doc, you can't edit previous entries, you can only add a new one to the ledger. This feature has led to many industries finding potential use cases of blockchain and the manufacturing industry stands at the forefront of it.
The scope of blockchain in manufacturing industry
Manufacturing sector has emerged as the new frontier for distributed ledger technology.
Across the industry, many innovation-driven companies see a vast potential of improvement in various processes with blockchain development.  49% of these companies believe that blockchain can help ensure better compliance with current and future regulations, 31% state that blockchain can enable better product sales in new markets and 28% think that blockchain can reduce the risk of product recalls.
Whether it is suppliers, procurement, sourcing, shop floor operations or anything related to manufacturing, blockchain offers a completely new way of doing things and has the potential to emerge as a disruptive solution to various functions in manufacturing. With the increasing adoption of blockchain in manufacturing, experts predict that the use of blockchain in the manufacturing market is expected to register a CAGR of approximately 78%.
What's driving this growth?
It is a known fact that the current supply chain systems are outdated and unable to handle the fluctuations in supply-demand. The recent COVID-19 outbreak is revealing how vulnerable the current supply chain systems are.  According to a Bloomberg report, manufacturers with a presence in China report operating at 50% capacity with 56% of normal staff, average lead times have more than doubled since the end of 2019, 53% have difficulty getting supply chain information from China and 44% of respondents don't have a plan to address supply disruptions. Even in the U.S, nearly 75% of companies have experienced supply chain disruptions because of transportation restrictions in the light of current pandemic.
Additionally, the manufacturing industry has been struggling to eliminate a number of bottlenecks such as:
Outdated tech and manufacturing processes: According to reports, every year, inefficient procurement processes cause a yearly loss of $1.55 billion in revenue within North America alone
Lack of traceability: With increased global trade, it has become difficult for companies to keep track of individual events. This often leads to shipments getting lost, delayed or stolen
Entrance of counterfeits: Due to loss of documentation, it's often difficult to avoid the entry of counterfeits in the supply chain, especially in automotive, aerospace and healthcare industries where fake products have higher repercussions
Lack of accessibility and visibility: There's a lack of visibility into the procurement process which makes finding the right manufacturing supplier a problematic issue for almost 31% buyers
Lack of intellectual property protection: In the last 12 months, 39% of businesses have experienced a breach in their intellectual property, making it a top concern for a lot of businesses in the manufacturing industry.
We also talked about challenges faced by manufacturers globally and how they intend to leverage digital technologies to tackle them in Current State of Digital Transformation in Manufacturing: Driving Factors, Opportunities and Learnings. Blockchain can help significantly to overcome these challenges.
Blockchain use cases in manufacturing
The manufacturing industry, that accounts for 17% of the global GDP, has always been plagued with several problems such as quality control, inefficiency and more. Blockchain has the potential to radically transform it by offering visibility across every aspect of manufacturing. Here are 10 potential use cases of blockchain technology in manufacturing:
1. Improved Tracking and Traceability:
An IoT-powered system can be used to track the origin of a manufacturing part from the point of production till retail destinations, thereby enhancing transparency and traceability for everyone in the value chain. The data gathered from IoT sensors can be fed into the Blockchain, allowing for a shared view and ensuring that there are no gaps in handling goods as they move along the supply chain. Multiple processes involved such as documentation, acquiring certifications, timestamps, quality checks, can all be improved significantly with the implementation of Blockchain.
2. Efficient Procurement of Products:
One of the major causes of financial loss for manufacturers has been inefficient procurement of products. The complex supply chain often exposes organizations to risks and unwanted expenses. With Blockchain solutions, companies can streamline and automate their supply chain and speed up the procurement process- both ordering of goods and payment involved.
3. Better Payment Process:
Since Multiple parties are involved in verifying and releasing payments, manufacturers often face delayed payments in addition to the lack of transparency in the payment process. The payment gets stuck at various stages in the supply chain. Smart contract functionality of Blockchain automates the payment process and ensures quicker and guaranteed payment to the suppliers.
4. Efficient inventory management
Because Blockchain enables you to connect with every stakeholder in the supply chain- supplies, distributors or even retailers, the records can be accessed by everyone in the network. This means, everyone holds a copy of the information, thereby eliminating confusion  created in the supply chain processes. This helps to plan and manage inventory better.
BOOK A CONSULTATION FOR FREE!
Leverage Blockchain for unmatched security and efficiency. Talk to our experts and jumpstart your initiatives!
5. Elevated customer engagement
Blockchain databases can be analyzed and used to create forecasts and predictions- not only to resolve the lags in the supply chain but also to elevate customer experience by ensuring transparency of product origin and manufacturing process. For example, grocery stores can make certain information accessible to customers such as the origin of supplies proving that the food was grown organically.  Sharing such data creates transparency, which ultimately results in loyalty and long-lasting customer relations.
6. Improved data security
Communicating information such as invoices and contract details in any supply chain can be very risky using traditional mehtods.  This is where Blockchain helps to keep the information secure with the best cryptography techniques.  Since information blocks are nothing but chronologically stored copies of documents that are linked to the previous block, the chances of information getting hacked is eliminated.
7. Automated supplier payments
Blockchain facilitates the transfer of funds directly between the payer and payee in any corner of the world, quickly and in a secure manner. The wait time of even an hour is eliminated- it is as quick as that! As soon as the digitally-secure transaction data becomes a part of blockchain agreements and your network agrees to the terms and conditions, smart contract automatically begins the payment process.
8. Reliability of supplies
Manufacturers heavily rely on the quality of supplies that they purchase. Suppliers that are reputable, increasingly want their brands to be recorded and known. This need is met with the help of blockchain technology where manufacturers can get information on suppliers, so that they are sure that they get what they ordered and that those supplies are in good shape, without defect. Implementation of smart contracts also guarantees standards, protects intellectual property, and provides for secure payments.
9. Blockchain for manufacturing plants
Some manufacturing plants already use IoT and machine learning for scheduled maintenance. Coupled with blockchain technology, the information related to lifespan of machine parts can be recorded and stored in a blockchain network and replacement parts can be ordered by smart machines and paid for on a scheduled basis. This reduces downtime when machines break down and parts need to be ordered manually-making predictive maintenance more effective. Manufacturers can store their data in the blockchain network and use it to correlate their ERP systems with their suppliers' systems.
10. Warrant Management
Companies face many challenges in managing warranties- false claims, fake products,  misunderstanding about coverages and more.  It becomes essential for manufacturers to prevent fraud, minimize costs, while also delivering a superior customer experience.
Blockchain can help streamline the warranty lifecycle by bridging the information gap between manufacturers, warranty providers and other participants in the supply chain and tightly securing the chain of custody, ensuring no counterfeits make their way into the supply chain and no fraudulent claims are filed.

How companies worldwide are using blockchain technology in their manufacturing processes
To tackle the many challenges faced by manufacturers across the globe, some companies already started to explore the potential use cases of blockchain.
Samsung Electronics built a distributed ledger system to track international shipments  and aimed to reduce their shipping costs by 20%. According to a Bloomberg report, the blockchain-based system is hoped to allow the firm to reduce overheads such as costly shipping documentation, and allow it to respond more quickly to market movements.
IBM Blockchain is an initiative that promotes transparency and accountability in the supply chain. The stakeholders involved in shipping and logistics can use a shared ledger that can automatically update a process as it occurs-enhancing the trust across the supply chain network and building a trusted platform for collaboration.
The U.S. Air Force collaborated with blockchain as a service company, SIMBA Chain, to enhance security in additive manufacturing. The U.S Navy Department also used blockchain to control their 3D printers.
Maersk, the world's largest container shipping company, uses blockchain technology to exchange event data and handle document workflows across manufacturing supply chains.
Bank of America Corp. and Mastercard, Inc. have moved to adopt blockchain technology and have over 48 blockchain-related patents and applications.
Conclusion
We discussed just a few use cases of blockchain for the manufacturing sector. The technology still has a long way to go before it is widely implemented and there are of course, many challenges such as standardization across the industry and more. But one thing is affirmative-  blockchain has the potential to transform how manufacturers do business. It is poised to revolutionize the slow moving, unsecure, manual system to a digital, secure, fast and automated network that can be operated on a single platform.
We can expect to see more blockchain in process alteration, payment transfers, supply chain tracking, warranty management and more- until we see a complete decentralized manufacturing system eventually. Even though we see the blockchain revolution mainly happening in white papers and documentation for now, but, as more and more companies are piloting its use cases to disrupt the manufacturing industry, we can be sure that soon most of the companies will embrace it in an attempt to survive as the fourth industrial revolution unfolds.