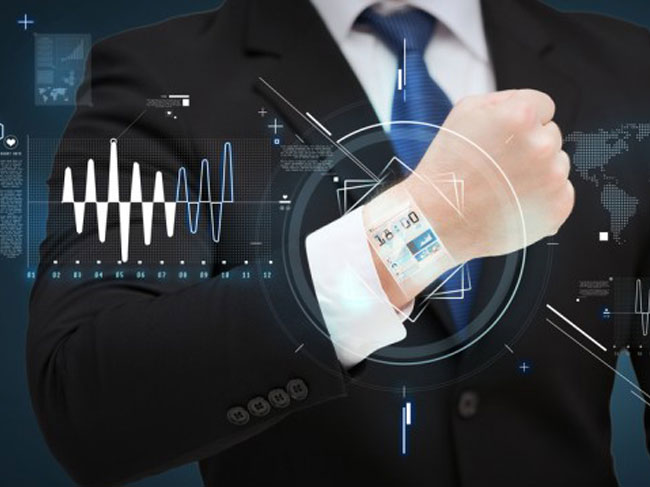 Apple Inc. sold 957,000 Apple watches on the first day; the devices were available for pre-order. Many experts consider this watch to revolutionize the wearables industry just like their earlier devices did. The iPod changed the way the music industry sold their music and it changed the way we consume our music; the iPhone changed the way we use our mobile phone – from using it for regular tasks to using the mobile as a smart device and a trusted ally.
Wearable devices are heading in the same path though they are in their infancy; it's far from the tipping point but definitely getting there. Wearables are not limited to smart watches alone, various devices such as wearable wrist band, smart ring and other niche items are available in the market.
From Fitness Aids To Handy Accessories
Wearable wristbands are making waves in the international market as they make a handy addition to a smartphone and a must-have for any fitness-conscious, tech-loving person. Companies such as Jawbone and Fitbit are popular in this segment with thousands of wearable devices being sold by them.
Wearable ring might sound like a fancy fashion accessory to have, but in reality it's an extremely handy accessory. Ringly is the company making this device and they came up with this brilliant idea when its founder missed a lot of calls as her phone was usually in her bag. This device is really handy for women who usually prefer keeping their smartphones in their bags. The company recently got funding worth a million dollar from investors.
The leader of the wearable device is, however, the smart watch. While the utility aspect of a smart watch is questioned by many critics, very few question its potential. The latest Apple smart watch is being compared to a handy smartphone as it can perform most of the tasks a smartphone can. There are a number of smartphones in Android as well, and the market is experiencing a flurry of activity with all the big players coming up with their smart watches.
What Does The Future Hold?
In the years to come, wearable devices which give the experience of virtual reality might gain commercial dominance, and devices providing augmented reality (read Google Glass) have got everyone excited as well.
Wearable devices may be a significant part of our lives in the near future – just like laptops, desktops and smartphones. It is difficult to imagine a life without these devices today, but did we always think that would be the case? No, we didn't. We can only anticipate what will happen in the future, and bet on wearables, just like the businesses of today are doing!