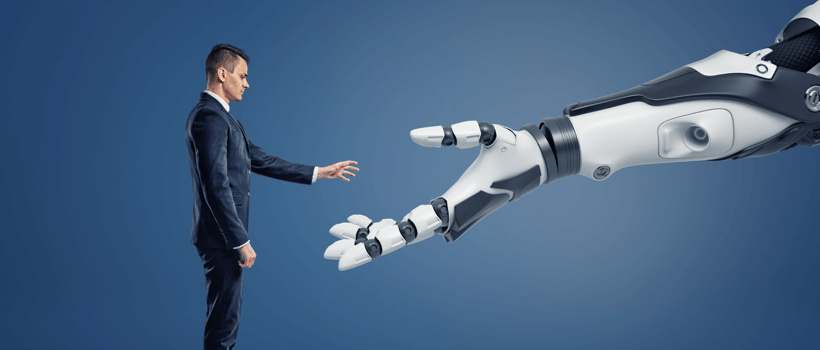 Table of contents
Robotics is a field that deals with creating humanoid machines that can act like humans and perform activities just like human beings. AI allows robots to work intelligently in a variety of  situations. Robotics today has reached a stage where the robotic arm can now detect what material an object is created of and then estimate the force required to manipulate it.
For instance, the robot can load the dishwasher, pick up laundry, reach higher objects, and navigate.
Did You Know? 
A game-changing stage into the future of cooking, Moley brings is the world's first fully robotic kitchen. Everything is adjusted for optimal robotics work based on established industrial manipulators in the robotic kitchen. The robots can now break eggs, use a blender or turn on the water tap. The entire cooking is fully automated. The robots are trained with the help of a camera recording of the cooking process and its verbal description. Isn't this amazing?
Today, we are already surrounded by several applications of robotics but are often unaware of them.. Given beneath are some of the notable examples of robotics in our day-to-day lives:
Smart Homes 
As the growing technological advances, we are being provided with numerous completely automated and easy-to-use devices and appliances. Robots are now deployed for personal uses to decrease human efforts. These robots are ready to help us with all the household chores.
Also, The household robots market is anticipated to grow from $3.3 billion from 2019 to $9.1 billion by 2024 with a CAGR of 22.4% during the forecast period.
Some of the examples of home robots that help in household activities are:
Home robots can look after pet animals in your absence.
Robots can help with laundry kitchen cleaning.
Home robots can monitor your household activities every day and make a few things ready for you. For example, robots can help you prepare meals.
Some robots will assist you in assembling things like furniture, and help you lift, place, and replace heavy objects.
Robots can guard your home and notify you in case of any disturbances.
Robots can answer your phone call and continue in the basic formal conversation just how you do.
There are numerous other activities that robots can help with in households, powered by artificial intelligence (AI). There aren't many robots available yet, but hopefully, soon they will be.
People currently utilize multiple home appliances that perform their chores, like robot vacuum cleaners or intelligent coffee machines. Personal assistants like Siri and Alexa help search for information, make orders, and control devices in smart homes. The development of such assistants will keep increasing, as consumer demand is growing
Robots in Medicine
The impact of robotics is absolute in the domain of medicine. Recently, engineers have successfully discovered surgical robots. This success has drawn significant financial investment for robots in medical science.
Recently, Google and Johnson & Johnson have been working together to create a next-generation medical robot system. Though it is not likely yet, the day is not too far when robots will replace surgeons in surgical procedures. In the recent past, robots were only employed like assistants, but now, they are part and parcel of the clinical system.
For drug delivery methods, robots can locally focus on therapeutic payload around pathological areas to lower the dose of drug administration and side effects caused by them.
The effect of robotics is undeniable in the field of healthcare services. Lately, medical engineers have successfully invented surgical robots. This innovation has gained a lot of traction in the financial sector for more investments in medical science.
Now robotics engineers are working hard to build micro and nanorobots as these robots can perform incredibly perfectly. One instrument, da Vinci, approved by the FDA in 2000, is said to have been used to perform over 6 million surgeries worldwide.
AI-based chatbot developments and consulting applications enable the area of telemedicine. Other intelligent programs can perform precise diagnostics by analyzing patients' medical records.
The potential of intelligent software and machines in healthcare is immense due to their ability to make medical assistance more accurate and available.
Robots in Education
Robotics has now become a general-purpose technology because it has the potential to transform and impact organizations' economic and social systems. Hence, it is now natural to discuss robotics in the education sector.
Many students have to go through diverse conditions, which means a few cannot physically attend courses and miss a class. Engineers have now created robots that help students attend classes from any world. These robots act as a person in the classroom, which the students control themselves.  The cameras work as eyes and use the body for conveying messages to others. This helps the students to see and do everything just like they are present in the class from the comfort of their home.
Another compelling application of robotics in education is humanoid robots. As we all know, autistic students usually find it frustrating and confusing to express themselves with other individuals. The humanoid robots that typically look like humans make the job easy to share with them, creating a human delusion. These robots help autistic students by providing educational lessons and teaching social cues. The success level is immense in this field.
LuxAI is an Autism Robot Tutor for Improving Child's Learning Outcome at the comfort of your home!
Self-Driving Cars
AI technology is quickly thrusting itself for the advancement of self-driving cars. According to a study concentrating on fifty Google vehicles that drove about 1.3 million road miles overall, AI-powered cars have already surpassed human operators in terms of safety. AI allows self-driving vehicles to adapt immediately to changing conditions and learn from new situations. Most critical car brands are currently looking to integrate this technology with their fleet.
For instance, Tesla Autopilot AI drives the future of autonomy of current and new generations of vehicles.
Autonomous Transportation
Imagine the opportunities that self-driving cars offer people who are disabled. The possibilities appear to be boundless, where people can transport themselves without assistance to a specific location and become more independent. Such opportunities can be extended into homes, where automation of simple tasks like making a bed and cleaning your house via robots or home devices is made simpler.
Robotic Friend
You might think of robots as machinery, but robots will soon act as friends with advancements in technology. With artificial intelligence, robots will function like humans, monitor, and understand human emotions, thus becoming just like us.
For example, Boomer, a bomb disposal robot, was offered a military funeral with 21-gun salutes. It saved many of its human friends' lives on several occasions.
Now, these Robotic friends are acting as explorers and are performing many dangerous jobs in outer-space. NASA recently sent a robot named "Curiosity" to explore Mars.
In a few countries, people are choosing robots as their life partners as now they have emotions configured in them with the support of artificial intelligence.
Conclusion
It may not appear like you're dealing with a robot in the coming days. Robots are making great changes and innovations in technology, penetrating every industry and social sphere. Robotics, therefore, will have a powerful impact on your everyday life. For example, with the help of robotics you can use the self-checkout lane at the supermarket or purchase tickets from movies or shows.