Mobile devices and apps have significantly impacted the healthcare delivery model across the globe. Faced with the challenges of soaring costs, fast-changing regulatory environment, increasing error-rates, decreasing profitability, and demand for quality healthcare; healthcare providers are adopting mobility as an essential tool to make their services agile, efficiently utilize their resources, reach a wider population cost-effectively and elevate the quality of their services So much so that we are witnessing the influence of mobility solutions in every sphere of healthcare; right from patient care to hospital administration to remote monitoring of patients post-discharge from the hospital. Huge stacks of papers and traditional machinery are giving way to smart and slick devices arming the staff with real-time data on-the-go. Healthcare institutions that have adopted mobility and made it a part of their delivery model are reaping the benefits in terms of streamlined processes, efficient manpower usage and reduced administrative tasks thereby positively impacting quality of care and boosting customer satisfaction.
The acceptance is swiftly surging…
Various studies suggest a soaring acceptance of mobile devices and medical apps among healthcare professionals. A study by Manhattan Research reveals that around 62% of physicians are now using tablets, with over half of them using it at the point-of-care. Similarly, survey by Wolters Kluwer Health's Lippincott Williams & Wilkins (LWW), found that 71% of nurses are using smartphones at work. And there are numerous motivators behind it. According to a survey by PricewaterhouseCoopers' Health Research Institute (PwC HRI) –
56% of physicians believed m-health could help expedite decision-making.

39% said it would reduce the time it takes for administrative tasks.

36% said it would increase collaboration among physicians.

26% said it would increase time spent with patients.

40% said they could eliminate 11% to 30% of office visits through the use of mobile health technologies such as remote monitoring, email or text messaging with patients.
Apps encompass all…
Apps for patient care – Mobile apps like CA MOBILE providing mobile access to EMR systems ( GE – Centricity Advanced), and 'PATIENT TRACKER' are providing all critical data to medical professionals on-the-move saving their time, increasing effectiveness and allowing them to cover a large number of patients. Physicians can now access EHR of the patients on their devices through an app, go through their appointments schedule, check metabolic standards of the patients and if required raise drug requisitions, all remotely without being tied to a desk. Nurses similarly are able to positively identify patient by scanning their wristbands, receive physician instructions, patient-wise, know their medical history, get medication alerts, check daily job schedules, and remotely control various machines through an app-to-machine interface. Post-discharge from the hospitals, patients can access the prescription and instructions for their care through an app enabling better adherence to advice.
Apps for lab results and medical imaging- Mobile apps like LabCheck GO (by Ascend Clinical) are also providing various lab results like EEG (electroencephalogram), ECG (electrocardiogram) etc., to the healthcare staff allowing them to take timely, on-the-go decisions and administer required care to the patients. Smartphone apps can also be used to provide access to medical images from various modalities like CT, MRI, X-ray and Ultrasound etc., when there is no access to workstation for physicians to quickly assess and review a patient's health.

Apps and Smarter Devices- There are also many apps developed in recent times that can help convert a mobile device into a medical device. A blood pressure arm cuff can be integrated with a smartphone to record the blood-pressure values or an app that turns a smartphone into an ECG machine to check heartbeats of a patient. The data so collected then can be shared in real-time for consultations and monitoring purpose. Healthcare is also best suited to progress in machine-to-machine (M2M) communication wherein two wirelessly connected devices will be able to exchange information with each other without human intervention, taking remote patient monitoring to another level.

Apps for administration- Then there are apps that help in administrative tasks like patient coding and tracking, billing, asset management, bed management and supply chain management etc., by storing and sharing real-time information with concerned stakeholders so as to streamline and speed-up the entire process. A dashboard that provides overview on the availability of medical equipment and its location can help the staff to easily locate equipment in urgent situations.

Apps for training & development- Mobile apps also have enormous potential to be an effective training tool for young physicians, surgeons and nurses in a hospital. They can consult senior physicians through video, voice and text; access to reference literature through apps like LAB VALUES on the move and hone their skills and knowledge in patient care.
There's more to come in days ahead…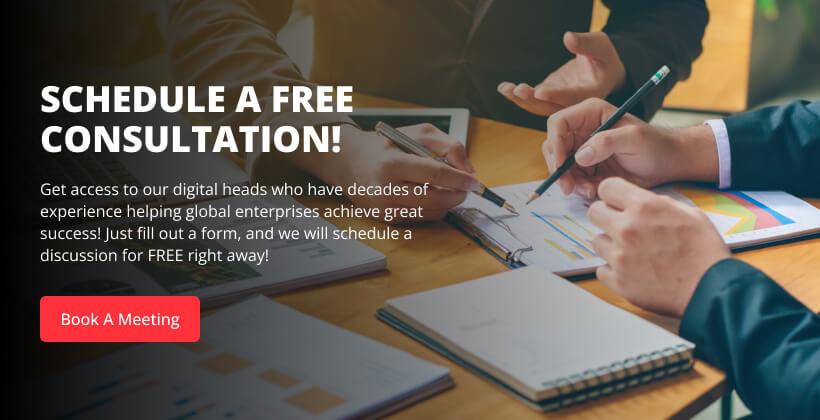 Mobile devices and apps have encompassed the entire healthcare ecosystem. But still there are enormous potential areas which are still to be covered using mobile apps and devices. Mobile based emergency response systems, mobile synchronous (voice) and asynchronous (SMS) telemedicine diagnostic and decision support systems, and clinical care and remote patient monitoring will be the areas of interest to watch out for as mobile technology gets more sophisticated and the costs of mobility solutions shrink. Moreover, leveraging technologies such as M2M, cloud computing etc., will further lead innovative visions and role of mobile apps in the healthcare delivery model. The available and the foreseeable benefits arising out of using mobile devices and apps in patient care makes for its definite inclusion in the healthcare delivery model.