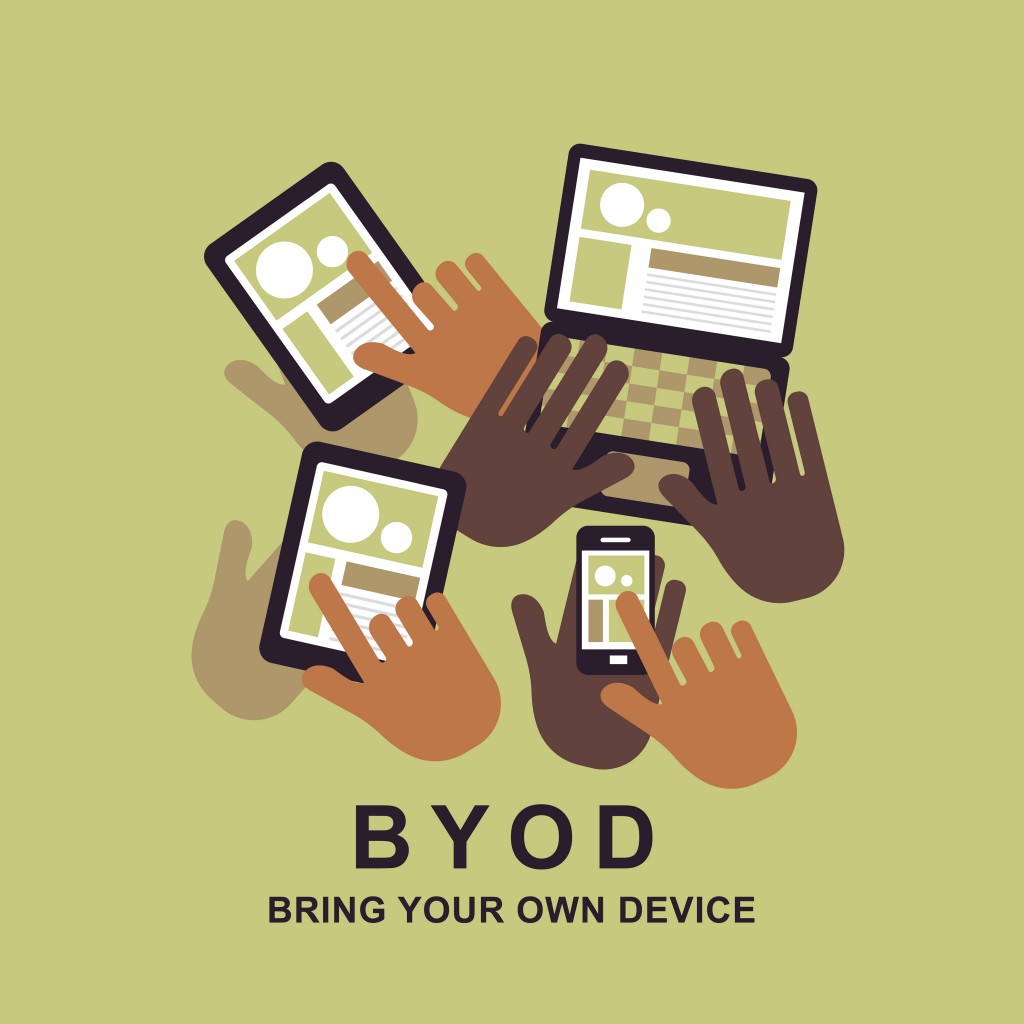 BYOD or Bring Your Own Device has been the buzz word for the Enterprise mobility space, however, unfortunately often times there is some ambiguity about what BYOD actually means and the word is thrown around in different contexts, besides its own. One of the most common misuse of BYOD is when people confuse it with CoIT or Consumerization of IT. While both of these are closely inter related they are still two very much different and distinct issues.
BYOD is very simple. Employees want to bring to their workplace the devices that they have bought for their personal use and use the same for work. This is primarily because the person has made a conscious decision to identify the device of their preference and would love to use it. The increasingly vanishing border between work hours and off hours and the need for a modern employee to be connected 24/7, makes a person spend considerable time and effort in working beyond their "working hours" or rather in their "personal hours". So why not use the device of their preference for both personal and professional use ?
Now if we are looking at Consumerization of IT or in this context consumerization of enterprise mobility, the concept is definitely different from BYOD. "Consumerization" basically means making something fit for consumer use, or in other words making it easy to use for everyone. So consumerization of Enterprise mobility would mean making the use and adoption of mobility much less complex and simpler.
Usability is one of the major areas for consumerization of IT / Enterprise mobility. If we are looking at most enterprise applications developed a few years back, usability would probably not be their strongest point to talk about. However, today most organization are spending considerable time and resource in ensuring that their enterprise applications, mobile or otherwise, offers great usability. It is becoming increasingly essential for even enterprise applications to have the finesse of consumer apps and that is significantly adding value in terms of increased employee efficiency. Similarly, another critical spoke in the enterprise mobility wheel, devices too have gone simplified and more user-friendly. The soaring acceptance of Tablets in enterprises and its growing role in overall mobile strategy is a case in point. Tablets with bigger screens, intuitive interfaces, faster computing power and higher capability are influencing mobility adoption and making things easier for the users. In short, complexity associated with enterprise grade tools are giving way to simple, easy to use tools and that is what is considered as true consumerization of IT.
If there's still some residual doubts about Consemerization of enterprise mobility vs. BYOD, let's look at few examples :
a) Your company allows you to use whatever device you want for your work and you can continue to use your personal device for work : that's BYOD
b) Your company allows you to use whatever device you want for your work, but it is purchased by the company and provided to you : that's not BYOD, that is rather CoIT
c) Your company specifies which device you have to use for work and provides the same to you : that's neither BYOD, nor CoIT ( at least in respect to choice of device)
With businesses investing more and more in enterprise mobility solutions, BYOD and Consumerization of enterprise mobility would always be discussed in tandem but it is essential to understand that while there are certain overlap between the two concepts, they do have enough exclusivity to claim their share of importance.