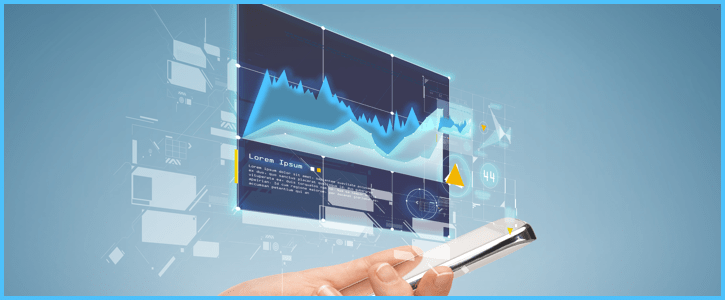 "Every contact we have with a customer influences whether or not they'll come back. We have to be great every time or we'll lose them." ― Kevin Stirtz
We just can't stay away from our mobile devices. Can we? There are millions of apps in the store, which people download every day and you don't just want your app to be installed, you also want them to use it. So, you got a new user and now what? What can you do to retain that user? How we you make this ongoing process?
Mobile app retargeting is same, like what you do on the desktop, reconnecting with your users in a more personalized way. Retargeting can be a major challenge because users are already familiar with your product, they have already downloaded your app and know what you serve. Here are the five tips for you to run a successful mobile app retargeting strategy.
1. Follow The Simple Re-Marketing Rule
Acquire users ⇨ Get your users to use your app again and again ⇨ Get your users to make transactions.
2. Categorize Your Users
Mobile retargeting should be an ongoing process for any successful business. We all know every user has different motivation based on demographics, reason to install your app, how frequently they use your app, etc. It won't make any sense if you put all the users in the same campaign, reason being every user has different needs and assumptions. You need to segment your retargeting campaigns to achieve better performance and once it's done, create unique ads that are relevant to each section and the business objective you'd like them to achieve. Determine the KPIs that can fit into your strategy. Like, what your goal is and what do you want your users to do?
If your goal is user's engagement, your measuring point should be
Number of app sessions
Retention Rate
Daily Active Users (DAU)
If you want your users to install your app than your measuring point should be
Cost Per Install (CPI)
Retention Rate
Lifetime Value (LTV)
Collect data in all possible ways
Now that you know your users you must know their needs, as well. There are lot many ways where you can get your user's data to re-reach them. One of the way is to
Keep a track on user actions: Most of the time people have a habit of opening the app and leaves without doing any transaction, like adding the product in the cart and leaving the page or adding it to their wish lists or browse websites. Using a tracking tool, you will be able to track the user's device id no and use it for retargeting strategy.
For a new customer, ask them to fill in their personal details like, date of birth, anniversaries, phone numbers, email ids, etc. once you get customers email id and other personal details, you can send them greetings for their birthdays, anniversaries or seasonal greeting, also send them notifications keep updating them with your ongoing sales, which you don't want them to miss.
3. Utilize Media Channels and Re-marketing approach
This kind of approach not only gets you new users but also brings back old users to use your app. Banners are used for an elegant acquisition campaign for the user to visit the app store and install your app. With mobile re-marketing, you're not only retargeting your user, but also a general mobile-device-user. This way you are able to place your ads in the both platforms: mobile apps and the mobile web. Choose a partner who can adequately segment users, which offers real-time optimization. By this way your retargeting banners will be seen by more of your users in more different mobile app and web.
4. Set Campaign with right message and attractive banners
"Content is King!" — Bill Gates
Social media channels like Twitter, Facebook, Instagram, and other networks use re marketing as a powerful engine which lets you show your ads either directly in the news feed or in the right-hind sidebar (Facebook). For example; if you've ever been on any online shopping site and then you login to your Facebook account, you've probably seen so many ads from the same site on the right-hind sidebar. Among all social media, we consider Facebook to be the most powerful engine, because most of the users spend their time browsing Facebook. And we get users in lower CPC (cost per click) rate, which means high competition. In order to do this we need right message and attractive banners.
Facebook only accepts 20% text of the image, that you use for campaign banner.
Your banner size should be 1200 x 628 pixels and twitter it should be 800 x 320 pixels.
Call-to-action here is different, so you can't use the same UA banners here, because you're asking your users who already downloaded your app to revisit your app. Use appropriate text which should have all the message that you want to convey.
5. Trace Action
"Tracking marketing is a cultural thing. Either tracking matters or it doesn't. You're in one camp or the other. Either you're analytical and data-driven, or you go by what you think works. People who go by gut are wrong."— Stuart McDonald
You have to know if the campaigns are effective in generating any output. With the help of potential tracking partner, you must be able track clicks, the amount you have spent and the revenue you've made so far with those campaigns in order to analyze the performance. Introducing programmatic methods via RTB, retargeting has become truly unbeatable solution.
Mobile app re-marketing is a powerful tool, you can explore new platforms, methods and strategies. If you find some of your strategies are working, keep creating identical messaging or design and focus on improvements. Mobile app retargeting is still a new thing and there are new ideas and methods that are experimented every day. What methods you want to use to optimize is your call.