Mobile has emerged as the biggest disruptive force in the last decade. Enterprises, from Oil & Gas to retail, are embracing mobility like never before. Here's a stats guide that provides you with rich data and insights on enterprise mobile apps. Know them before you get down to plan your next mobile strategy.
1. Mobile is a top priority for enterprises
Enterprises believe mobility is a top priority while 63% believe it to be the biggest factor in helping them gain a competitive advantage.
Source : Citrix
2. Enterprise Mobility Market is Growing
The global enterprise mobility market size is expected to be $140 billion by the year 2020, growing at a CAGR of 15%.
Source : Nasscom
3. Mobile's pie in IT expenditure is expanding
The spending by businesses on mobility is expected to increase from the present 5% to 10-12% of the total IT expenditure by 2020.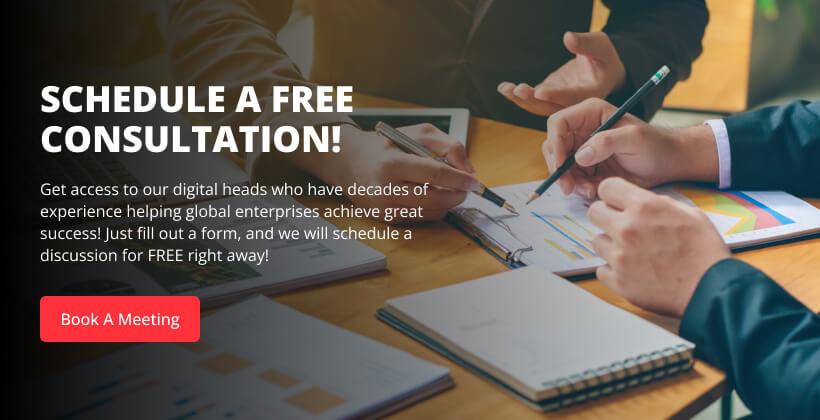 Source : Nasscom
4. Businesses investing in mobile apps

7.6% enterprises have built more than 20 apps while 38.5% have at least one mobile app built for their business.
Source : Appcelerator
5. Enterprises use both internal and outsourced development strategies
41.1% enterprises procure and integrate mobility solutions internally, 29.4% use an outside service provider while 29.5% use both internal and external support.
Source : CurrentAnalysis
6. BYOD is the right strategy

81.9% enterprises across the globe believe BYOD is an appropriate strategy for their business.
Source : CurrentAnalysis
7. Enterprises are using MDM and MAM in a big way

48% enterprises are using mobile device management (MDM) and 47% are using mobile application management (MAM) to manage their mobile assets.
Source : Citrix
8. Apple rules, Android catching fast

Apple's iOS is the most supported OS with almost 65% of the enterprises who claim to support this OS. Google's Android is on a small distance with 55% of the supporting it.
Source : CIONET Mobility Survey 2013
9. Platform fragmentation is still a pain point

Top reported hindrance to mobile app development is building for multiple devices and platforms. 62% of enterprises support 3 or more operating systems.
Source : Appceleartor
10. There are Bottlenecks

3 main barriers preventing mobility initiatives – lack of security controls for new devices and clients (38%), legacy systems unfit for mobile purposes (37%) and challenges supporting multiple mobile operating systems (36%).
Source : Citrix
11. Security and Privacy is a Concern

77% of survey participants said that data security and user privacy concerns are the biggest challenge they face when they build and implement a mobility strategy.
Source : Dimension Data
12. Businesses reasons mobile

Enterprises point out that business reasons (47.8%) is the main driver for mobility initiatives, followed by the IT department (25.18%) and the employees (17.27%).
Source : CIONET Mobility Survey 2013
13. Enterprise mobility offers multiple benefits

Employee effectiveness (79%), cost savings (74%), customer relations (72%), increasing sales (63%) and new product and service offerings (66%) are the top reasons for a business to go mobile.
Source : CIONET Mobility Survey 2013

14. The Consumer is on Mobile

Consumers spend 15+ hours researching on their smartphone. 93% of people who research on mobile go on to buy a product or service.
Source : Neilsen
15. Branded Apps bringing more sales

45.8% of customers feel that branded mobile apps cause them to visit the stores, buy more of the products and services (40.4%), spread the word about their experience (35.8%), and even encourage friends to visit the store (30.8%).
Source : ABI Research