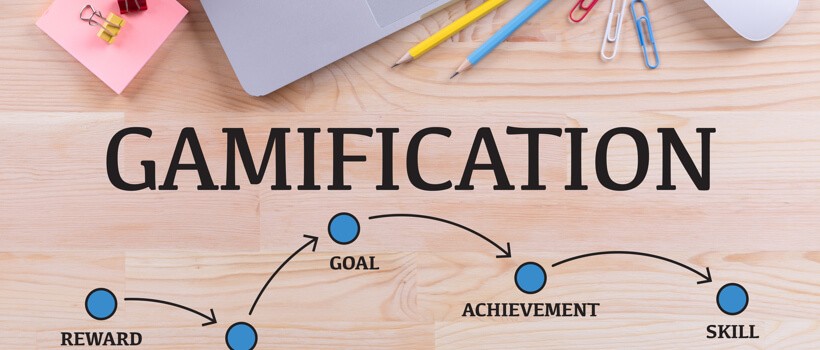 "Employees who believe that management is concerned about them as a whole person – not just an employee – are more productive, more satisfied, more fulfilled.Satisfied employees mean satisfied customers,which leads to profitability."– Anne M. Mulcahy, former CEO of Xerox
Digital transformation has transformed every aspect of a business today including product development, customer experience, and even employee engagement. Today's millennial workforce wants to work in a lively environment which is at par with what they experience in their personal lives. A recent Gallup study shows that only 31 percent of employees feel engaged at work, 51 percent disengaged and 17.5 percent actively disengaged. The least engaged workers are Millennials. Since this group will reportedly make up 75 percent of the global workforce by 2025, it's a problem you can't ignore. Today digital technologies have come up with a range of solutions that can transform employee experience and make work fun.
Enterprise Gamification is a process that can help organizations to build an actively engaged workforce with game mechanics. It motivates employees and inculcates a sense of competition at work. This approach recognizes employees who have achieved points for the reward. A 2013 survey by the Aberdeen Group showed that organizations using gamification improve engagement by 48 percent and reduce turnover by 36 percent, compared to 28 percent and 25 percent (respectively) of companies that don't use this approach.
Gartner defines gamification as, "the use of game mechanics and experience design to digitally engage and motivate people, driving the achievement of business goals." Gamification implementation, when done correctly develops new skills because it's isn't just having fun. It's about encouraging learning behaviors that will lead to improved performance.
1. Motivate Employees
What motivates employees at work? Once you learn to inspire your employees and instill the importance of the intrinsic motivation, you can implement your strategies accordingly. "People might get motivated by receiving a gift card, but what actually drives them is recognition [as well as] status, appreciation, and an identity," says Gabe Zichermann, author of The Gamification Revolution and founder of Dopamine. You can motivate your employees by giving them power and tell them where the job is done well. Likewise, there are different ways how employers can use the appreciation tool to motivate their employees in the long term. Some are motivated by achievements, hence keeping a centralized reward system can create an objective workforce among the employees and it also maintains the enthusiasm with proven, quantifiable results.
2. Engage Employees
Gamification is one of the most proven techniques among the various ways to drive learning which engages employees. Both gamification and eLearning work together towards building a team and driving performances. Also, it creates a healthy work environment where employees get to know their areas of improvements. Gamification can help each employee to track their performance, know where they or their team stands and the goal that needs to be achieved. Designing gamification apps can break the communication wall and thus improve the team spirit. So, you can keep your employee engaged as well as measure their progress on the projects. "Oftentimes, employees know when they're in a rut. They may not want to acknowledge it or address it, but typically employees recognize it. The gaming side of gamification gets employees motivated, but the analytics side of gamification gives employees and managers deeper insights into productivity," says Gimbel.
3. Transform Performance
Introducing gaming into the workspace will create a certain level of competition among employees. It sets performance goals for the employees. They will compete to win among their peers as well as try to outperform their own best. This in turn will improve the company's performance and help the employee to gain a sense of expertise and autonomy at work. Introducing gamification like gamified virtual apps, team quiz, company culture quest, questionnaire to spread the safety awareness will keep your employees engaged. This will change the laid back attitude of employees and also the way performance is managed, thus elevating the production level.
4. Attract Talent
Now everyone has the chance to freelance and have multiple sources of income. To keep up with competitors, companies need to get creative to attract fresh and brightest talent. Gamification can attract young professionals who think out-of-the-box, it also helps to find new ways, blend company's objectives with a touch of fun and excitement. It not only attracts prime talent but also motivates employees for the challenges.
5. Meet Objectives
Understanding goals and staying focused is a huge challenge today. Multinational companies, especially contact centers have integrated gamification and Computer Telephony Integration (CTI) software solutions into their workspace to overcome this challenge. It's a cost-effective tool that helps them develop, share and communicate. It also keeps the track of goals in a timely manner with reliable data. This process falls under SMART criteria associated with Peter Drucker's influential Management Objectives theory, i.e., Specific Measurable Assignable Realistic Time.
To adopt enterprise gamification in your business you need to first identify your employee's ability and their area of knowledge. Take a look at the metrics and compare the results. Design a gamification approach and then integrate the gamification tools with your systems for employees to focus on strategic goals and work to surpass them. Finally, an effective enterprise gamification platform can incentivize the process and inspire employees to take a required action in your company's favor.
Case Study- How we helped Tesoro leverage gamification for employee engagement
Tesoro, a Fortune 100 oil and refinery company, partnered with us to build a serious game that would simulate their day-to-day operations and make it easier for schoolers, job aspirants and employees, to understand the oil refining process.
The Tesoro introduced a simulation game, where players have to manage a virtual refinery and marketing company. It takes the gamer through the entire oil refining and marketing process, roles of various stakeholders and what it takes for them to be a part of the industry. The main motive of this game is to educate the employees by showing the bigger picture so that they understand their responsibilities and let them interact with various units at work and simultaneously learn the functioning of the industry as a whole.
The game was designed wherein users will gain points by taking quick actions for alerts and maintaining equipment. The user will also earn points for successful deliveries and each time a new supplier or customer is added. The gamers are penalized when vehicles and aircrafts (customers) run out of fuel. At the end of the game, other bonus score elements are added to make the final score.
The Tesoro Refinery Sandbox Game has brought a deeper engagement amongst the employees which in turn has increased efficiency and safety ratings in the workflow. It has helped to deliver high engagement scores across its target groups. The game helps Tesoro to comprehensively assess the skill set of the job aspirants and filters high-quality talent for them. The game is also helping the company to get optimized value from its training programs with employees reporting higher retention scores.